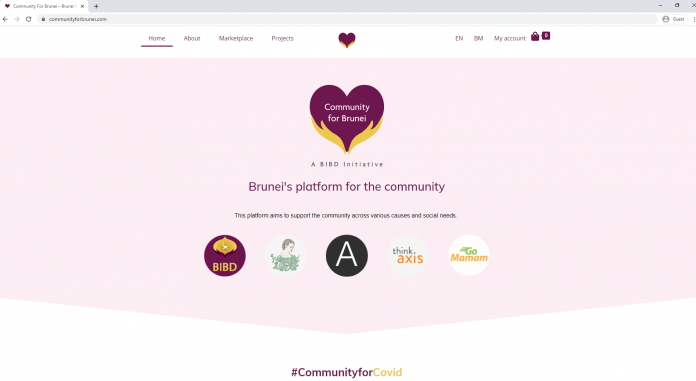 BIBD's virtual marketplace, Community for Brunei, went live at 7pm today as the country's first integrated e-commerce platform with zero costs for micro, small and medium enterprises (MSMEs) to do business on.

43 MSMEs in food and beverage, handcrafted products and services – part of BIBD's CSR initiatives and The Collective's network – have on boarded the platform, with vendor applications for their "online Gerai Ramadhan" open from April 20 to 23.
The Community for Ramadhan project is targeting 250 F&B vendors said BIBD's Chief Marketing Officer Hjh Nurul Akmar Hj Mohd Jaafar in a press conference today.
All platform fees will be waived for the first three months, allowing vendors to keep 100% of their sales. Hjh Nurul said rates after three months would be discussed with vendors.
Second Minister of Finance and Economy and Chairman of BIBD YB Dato Seri Setia Dr Hj Mohd Amin Liew Abdullah announced in a press conference yesterday that the platform will be a virtual replacement for the Gerai Ramadhan which has been canceled this year, and is part of wider relief measures to help mitigate the downturn faced by businesses in the ongoing COVID-19 outbreak.
Vendors will need to be officially registered as a business through the government's Registry of Companies and Business Names, which is currently waiving the $30 registration fee for the first 300 businesses until April 30.
Vendors will also need to have an MSME account with BIBD – which requires an opening balance of $50 – and sign up for their QR mobile payment service QuickPay.
Meanwhile the website's donation platform Community for Covid is already live and provides real-time updates to the public on the needs of healthcare frontliners and facilities to avoid waste and better coordinate donations that are sourced from the platform's vendors.

Orders during Ramadhan will have to be made before 6pm for delivery by 5pm the next day. Orders after 6pm will be delivered by 5pm two days later.
For donations to frontliners, orders before 6pm are delivered the next day while orders after 6pm are delivered two days later.
Deliveries are currently $5 per vendor, with Gomamam dispatching orders within Brunei-Muara and Dart handling orders to other districts. All payments on the website are through debit and credit cards under Visa and Mastercard.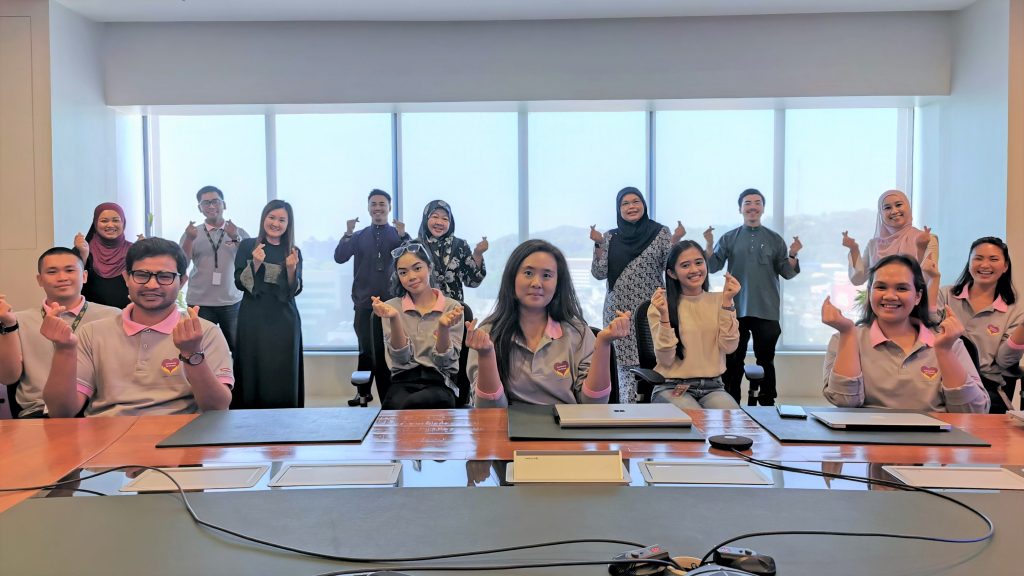 The Collective's founder Shinny Chia – who proposed the platform to BIBD and developed it with local startups Think Axis and Alicia Newn – said the public will also able to buy from the site on demand (outside of Ramadhan and donations to frontliners) later this year.
Hjh Nurul added that the platform paves the way for BIBD to build a virtual mall in the future, but for the time being will focus on digitising businesses with cashless payments and supporting frontliners amid the COVID-19 outbreak.
"BIBD is proud to be part of an initiative that will enable individuals to come together for collective action, extending assistance to those in need while at the same time, protecting the livelihoods of our local MSMEs," she said.
"We hope Community for Brunei will become the premiere destination for local businesses, enabling them to scale and grow while at the same time, allowing a place for the public to give back to the community."
Co-founder of Think Axis Rahman Yoonus who are developing the platform's IT infrastructure said more than 55,000 views were recorded on the website in less than 24 hours after second minister of finance and economy's announcement.
Businesses interested in setting up BIBD's MSME accounts and QuickPay can approach the bank's SME 360 branches in Serusop, Seri at Plaza Tumasek, Tutong and Kuala Belait.
Vendors can register online on Community for Brunei or email cmo@bibd.com.bn with their contact details. For more information contact +6738382333.
Market vendors already registered with the Ministry of Home Affairs or the Ministry of Culture, Youth and Sports that have met BIBD's requirements can also on board the platform by inquiring to their respective ministries.