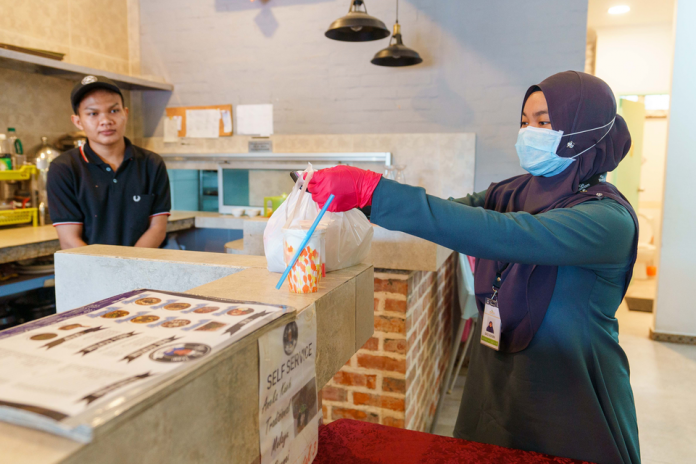 Mobile food delivery application GoMamam has seen its daily orders surge to 200 during the COVID-19 outbreak, earning popularity amongst users for its live tracking and tiered delivery rates.
GoMamam is currently the only mobile application in Brunei for food delivery that enables users to track the movement of their orders through by syncing the GPS location of dispatchers (drivers) using Google Maps technology.
The founders of GoMamam have also used the same technology to offer tiered rates based on the distance of delivery between eateries and the drop-off addresses: $3 within seven km, $4 for seven to 11km and $5 for more than 11km.
The rates are amongst the cheapest in Brunei, leading to almost 11,000 applications downloads since their launch in February.
With Brunei banning dining in and social distancing being encouraged, GoMamam is looking to position itself to be the country's leading food delivery service during and after the COVID-19 outbreak is controlled.
"As of March 30 (2020), we have 25 restaurants with another 10 on the way," said CEO and co-founder Hadi Wahab. "We have also been endorsed by the government (AITI and DARe) through the eKadaiBrunei platform, which we hope will further increase the public's confidence in our application."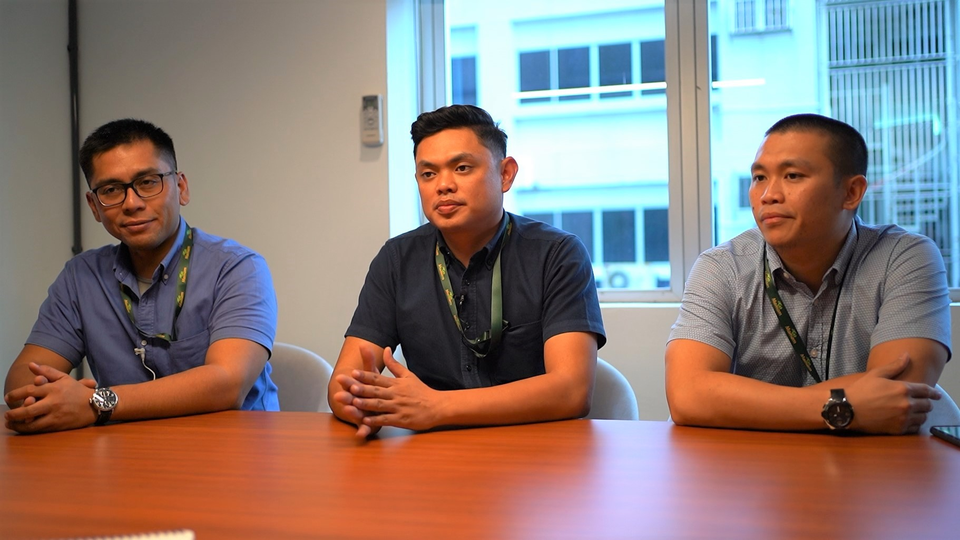 GoMamam currently has a pool of 80 drivers, approximately 25 to 30 of whom are active every hour during operations from 9am to 9pm daily. They take home more than 90% of the delivery fee as payment.
CFO and co-founder Hadi Adanan said while they are currently recruiting more drivers, they are being mindful of balancing the number of drivers against the total number of orders to ensure each driver "earns a fair salary".
"We don't want to have an oversupply (of drivers against orders) where the drivers online (on duty) don't have enough orders to do, because that will lead to drop in earnings and motivation (amongst them)," he said.
"At the same time we want to make sure that customers get their orders on time (below 60 minutes from ordering), so to balance both we must closely monitor the data (trends) daily."
GoMamam's management also said that they are targeting to launch inter-district delivery outside Brunei-Maura in June, and integrate credit and debit card payments in the coming weeks. At present, payment can be done through a QR code via BIBD's QuickPay, bank transfer or cash.
GoMamam has also recently expanded to a new office in Jangsak, which will have a dedicated lounge for drivers to rest in-between orders.
Food vendors interested to onboard or inquire about their transaction and registration fees can get in contact directly with GoMamam.
"When we started in February we only had four vendors, and orders (before COVID-19) peaked out at 50 to 60 orders per day," added COO Amin Rambin.
"We believe that even after COVID-19 there will still be a big demand for food delivery, provided we continue to keep our standards high; offering reliable, consistent delivery times and increasing our vendor offerings."
Watch: GoMamam's app interface