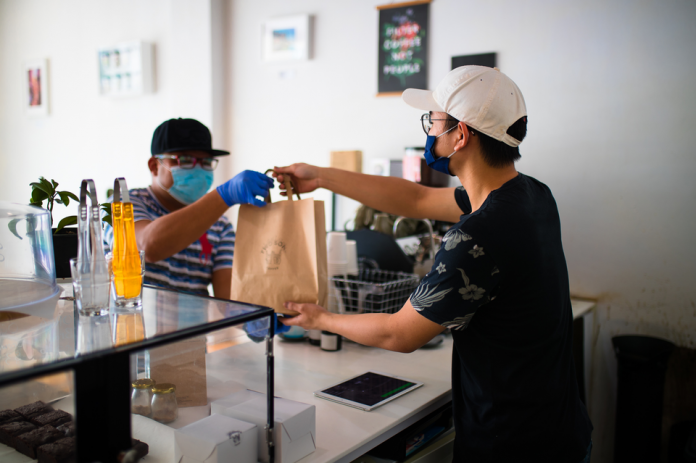 The Authority for Info-communications Technology Industry of Brunei Darussalam (AITI) and Darussalam Enterprise (DARe) have launched Brunei's first local online e-commerce directory, eKadaiBrunei, today to help businesses and the public find trusted providers.
There are currently 12 e-commerce platforms, 12 logistics companies and six delivery services that are listed, who cumulatively encompass the e-Commerce value chain from importing to secure online payment, website listing and local delivery.
eKadaiBrunei's launch takes place against the backdrop of the COVID-19 outbreak, which has seen the government banning dining at eateries and encouraging social distancing to curtail the spread of the illness.
Second Finance and Economy Minister YB Dato Seri Setia Dr Hj Mohd Amin Liew announced on March 28 that the national e-commerce platform was in the works, and highlighted the sector's role in providing a safe and convenient way for local businesses to continue connecting with customers.
The listed platforms include mobile-based marketplace Domo, mobile food delivery app GoMamam, online grocery store KadaiRuncit, and online departments store Weelago, all who are readily integrated with online payment capabilities, delivery services and are looking to onboard more local businesses.
eKadaiBrunei also connects to the One Village One Product website www.1k1p.gov.bn which houses over 100 locally made items by the Mukim and Village Consultative Councils across the country.
In a joint statement, AITI and DARe said the project is a collaboration that also involves the Ministry of Transport and Infocommunications (MTIC) and the Ministry of Home Affairs (MOHA).
They also invited other local eCommerce platforms with scalability in providing end-to-end solutions for local micro, small and medium (MSMEs) businesses to register on eKadaiBrunei. Local MSMEs can also engage with DARe to discuss which platforms best suit their business needs.
For more information contact AITI at +673 232 3232 or eKadaiBrunei@aiti.gov.bn and DARe Helpdesk at +673 836 3442/+6732384830 or info@dare.gov.bn
Watch: Brunei businesses onboard eKadaiBrunei