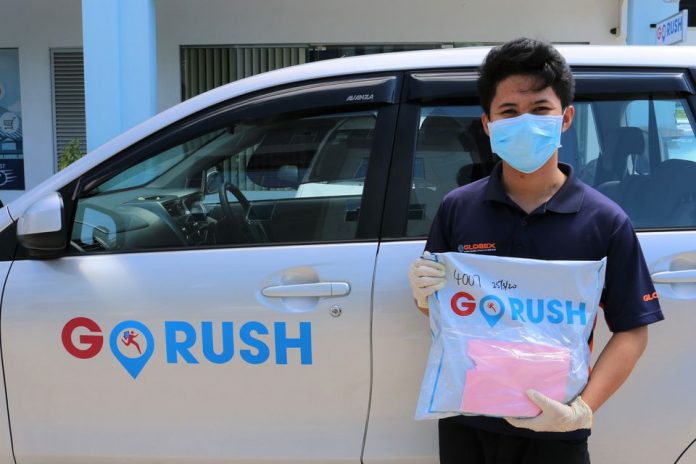 Local courier delivery service Go Rush has been appointed by the Ministry of Health to offer delivery medical prescriptions to your doorstep.
The Go Rush Pharmacy Delivery service was launched in February 2019, but is being increasingly encouraged as a safe, convenient option for individuals due to ongoing COVID-19 outbreak affecting the country.
The standard delivery rates are $3 within Brunei-Muara and $7 for inter-district which carries a delivery time of two to three days. Express, same-day delivery is available within Brunei-Muara for $5.
Each medicine delivery is packed by the Pharmacy Department in biodegradable, tamper-proof sealed bags and delivered by Go Rush's dispatchers who are using hand sanitizers, face masks and gloves during the pick-up and delivery process.
All medicines prescribed by government hospitals and healthcare centres can be delivered except for controlled drugs and psychotropics. The medicines will be packed and dispatched centrally from the pharmacy at the Raja Isteri Pengiran Anak Saleha (RIPAS) Hospital.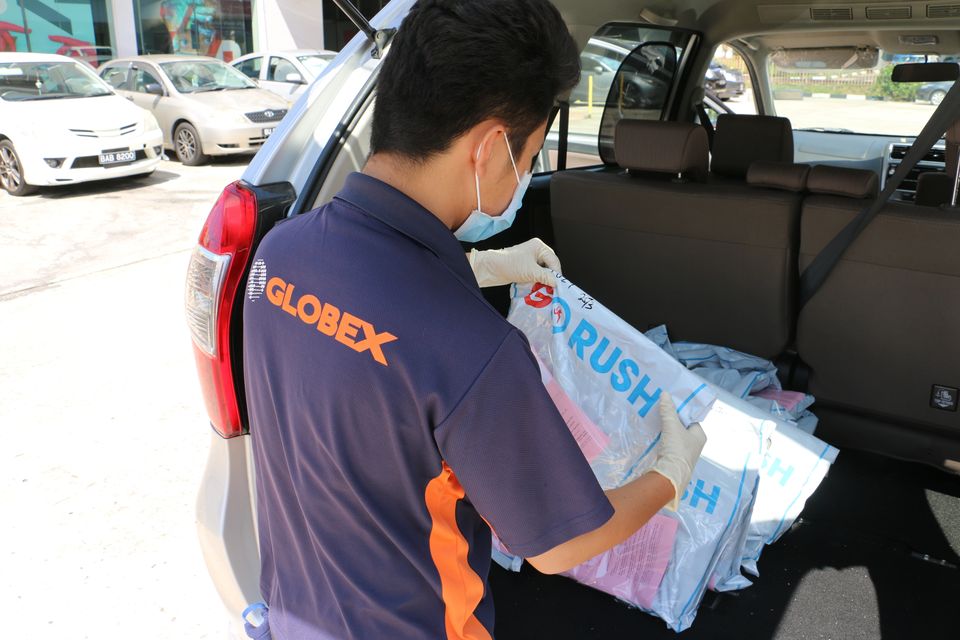 Steps to sign up for Pharmacy Delivery Service:
1. Log on to www.gorushbn.com.
2. Register with name, IC number, BruHIMS number, contact number and delivery address.
3. Online bank transfer is preferred instead of cash on delivery (COD).
4. The Pharmacy Department will check delivery eligibility.
5. The Pharmacy Department will pack the medicines in tamper-proof sealed bags.
6. Go Rush will collect the medicine and contact the customer to arrange delivery.
For more information contact Go Rush at +6738752065 or hello@gorush.bn.