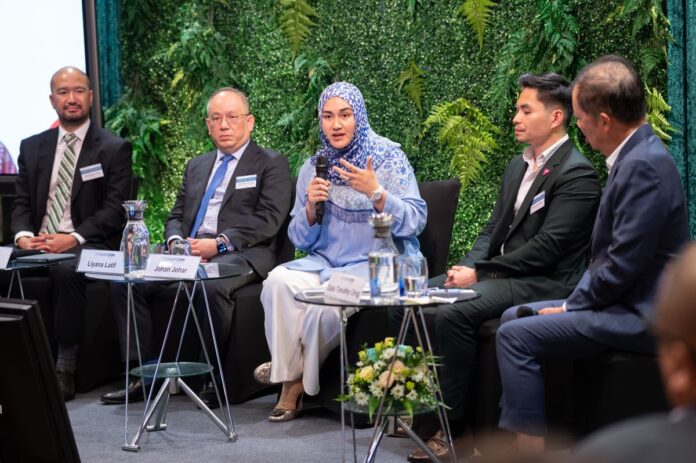 The first physical forum by Asia Inc since 2020 saw over 120 of Brunei's leading business people and professionals gather to deliberate the new realities brought about by the pandemic and what opportunities lie ahead as we emerge from it.
Founded in Brunei – with extensive experience hosting business forums across the region – Asia Inc's event last Thursday at the Radisson Hotel was a townhall forum and the penultimate session of their TRANSFORM 2022 series, which was preceded by 11 online masterclasses in prior months covering different areas of business operations, strategy, and leadership.
With some of Brunei's foremost figures in the public and private sector sharing their economic outlook and insights into ongoing and upcoming developments in the Sultanate, here are three main takeaways from TRANSFORM 2022.
Regenerative tourism: Singapore hospitality and wildlife brands to build eco-resort in Temburong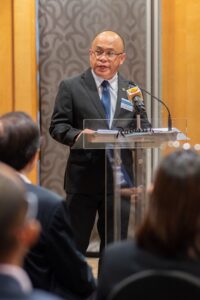 The opening of land and sea borders earlier in August marked the full reopening of Brunei since its closure in March 2020 for non-essential travel due to the first outbreak of COVID-19.
Brunei – like many other countries globally – have put in place strategies to build back their tourism sector. Minister of Primary Resources and Tourism YB Dato Seri Setia Dr Hj Abd Manaf Hj Metussin believes Brunei is uniquely placed to tap into regenerative tourism, considered the next step in sustainable tourism, where a destination is made better by the impacts of visitors.
He shared that Singapore's Mandai Park Holdings and Banyan Tree Holdings Limited will collaborate to build and operate an eco-resort in Ulu Temburong that will educate travelers about the country's rainforest and conservation efforts.
Mandai Park is responsible for Singapore's major wildlife attractions – Jurong Bird Park, Night Safari, Singapore Zoo and River Safari – while Banyan Tree has a portfolio of 55 luxury resorts and hotels in over 20 countries.
"With Brunei hosting rich biodiversity and pristine forest, we have the upper hand to become a leader in this new concept of regenerative tourism," said YB Dato Dr Hj Abd Manaf.
The minister also highlighted the growing customer segment of independent travelers, who prefer to manage their own itineraries, visit lesser-known places and seek out experiential activities.
Projects in place for startup financing
With financial institutions prioritising lending to businesses with a track record of revenue and collateral, new businesses looking to finance their first projects face the age old problem of having to search for alternate avenues.
Personal savings, donations, and borrowing from family and friends are commonplace – but what institutional changes are in the works to provide structured startup financing alternatives?
Presently, Darussalam Enterprise (DARe) offers grants of up to $20,000, but on a co-matching basis. Applicants need to invest a minimum of 30% of the needed amount. To secure a $20,000 grant, the business would need put forward $8,500 of their own funding into the project as well.
Meanwhile the MSME-focused Bank Usahawan offers more a traditional repayment structure for financing up to $750,000. DARe's website also lists a number of other grants and financing products targeted towards MSMEs from Brunei-based organisations.
The entrepreneurship ecosystem isn't complete without angel investment however – typically made by wealthy individuals to startups in exchange for equity – and so DARe is working on a dedicated programme to build up such a network in the country.
Baiduri Bank is also keen on collaborating with DARe on introducing angel investment to their clients, having recently engaged experts to conduct a workshop for clients to understand this space.
Baiduri Bank CEO Ti Eng Hui said the workshop will soon be followed by a pitching and networking session for high potential startups to meet with prospecting investors from the bank's network.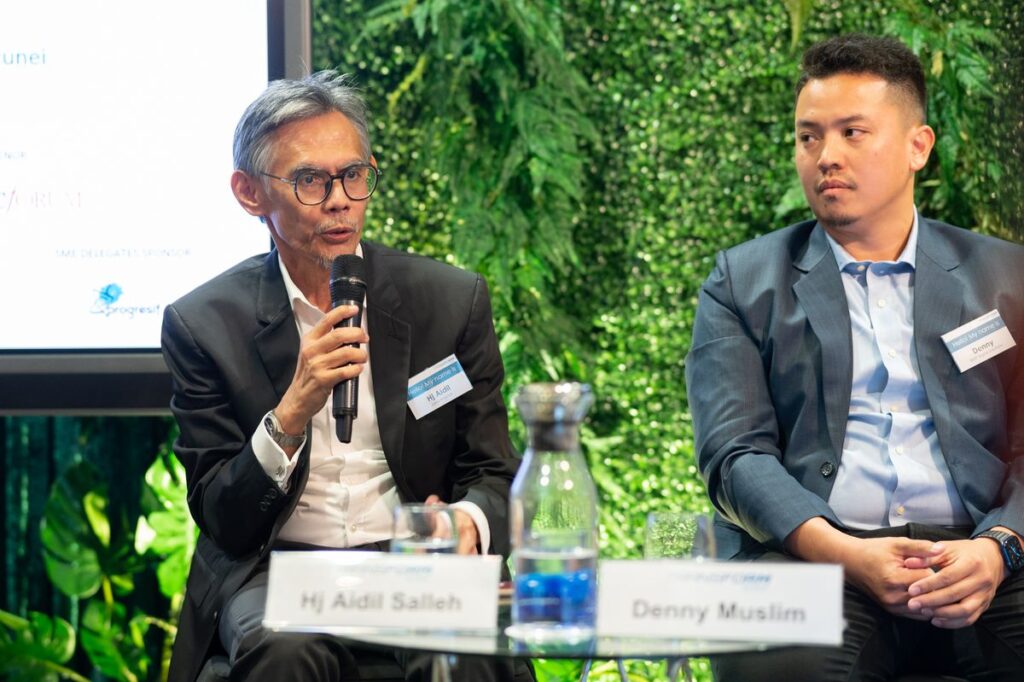 Another alternative financing avenue is Jana Kapital, whose founder shared that their crowdfunding platform recently raised $6,000 for a F&B MSME to upgrade their retail kiosk in Delima.
"At Jana Kapital we offer the opportunity to the public to invest in MSMEs who submit their projects and business plans to us," explained founder Hj Aidil Salleh.
"We're Brunei's first peer-to-peer financing investment platform that's Syariah compliant and approved under the Brunei Darussalam Central Bank's regulatory sandbox."
Jana Kapital's current financing structure involves MSMEs repaying investors the amount borrowed, but alternative terms such as equity exchange are also being planned.
Serial entrepreneur Keeran Janin added that while "track record" typically refers to startups' revenue, more successful angel investments made in the country will over time serve as its own "track record" or metric to attract or serve as proof to high net-worth individuals that early-stage businesses are worthy of investment.
How will global inflation affect Brunei?
No economic or business-related forum today can escape the topic of inflation. From layman to business owner, inflation is experienced as needing more money to pay for the same things.
Most experts point to the impacts of the pandemic and Russia-Ukraine conflict for raising production costs and disrupting supply chains as the drivers behind the recent surge in global inflation. But how will a smaller country like Brunei navigate this issue?
In the day's final discussion, Baiduri Bank's Head of Corporate Banking and Trade Finance Leonard Lee said that while the current rate of global inflation may eventually cool off, the higher prices experienced – for many items, as seen in the past – is unlikely to lower.
Although Brunei residents and businesses are feeling the effects of higher prices, whether it's in raw materials used in F&B or construction, the government's long-running subsidies have cushioned the some of the impacts for the average Bruneian relative to many other populations across the world.
Acting DARe and Brunei Economic Development Board CEO Daniel Leong said that subsidies on essentials such as fuel, electricity, rice, as well as fully-sponsored education, housing, and healthcare, helps offset some of the impacts of inflation on purchasing power. Internet connectivity costs in the country have also recently lowered.
And while some lamented that the border reopening is resulting in Brunei residents spending more outside the country, the expected influx of tourists into the country will also benefit businesses, with some expecting that more open movement of goods and professionals may also lower production costs.
Bolstering productivity is one way of dealing with inflation, and so many experts are also advising businesses to seek greater efficiency by adopting digitalisation and offering workplace flexibility, alongside deploying strategic pivots, new offerings and better service to remain relevant to consumers.