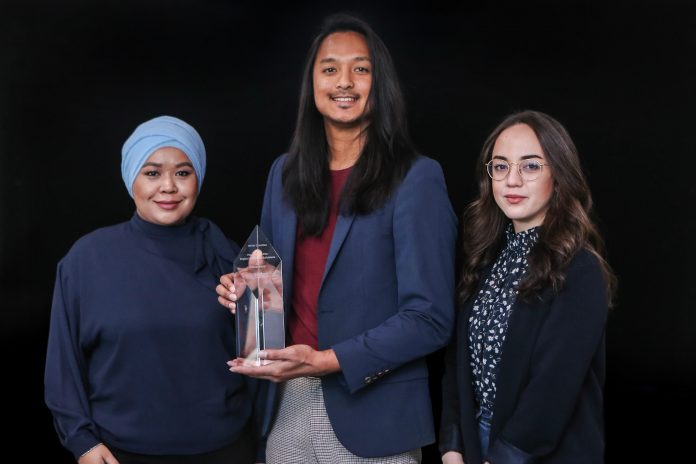 Creative agency MixedMedia (MMW) has won the Global Business Outlook Award 2020 for Brunei's Most Innovative Digital Marketing Solutions.
Having established themselves as one of the country's leading advertising agencies, the award provides recognition for MMW's development of digital media services which has secured major Brunei-based corporations as clients.
MMW was the only Bruneian company to win a Global Business Outlook Award this year, and were also nominated as the Brunei representative for two other categories: Most Innovative Business Transformation Solutions Provider and Most Innovative Social Media Marketing Portfolio.
MMW's digital division took off in 2013 with the introduction of Mixels – MMW's own brand of standing electronic displays – which now come in several designs stationed at over 20 strategic locations nationwide. A year later, MMW set up a social division specialising in digital marketing services for social media.
CEO of MixMedia Azlan Ahmad said it's key for the agency to stay abreast with new technologies and platforms to continue being effective in helping businesses scale in an increasingly digital era.
"We are very proud of the team (for achieving this award)," said Azlan. "It is important for us as a creative and media agency to adapt and be ready with the ever-growing digital platforms and technologies that are available in the market. As a team, we are constantly working to provide innovative digital solutions for businesses to help them grow."
MixedMedia falls under the MixedMediaGroup (MMG) which handles over 50 clients for more than 200 projects annually covering advertising, branding, web development, social media, news and publications.
The group's companies also includes Mint, Darussalam Media, SNK Market Data Research, Creative Bench and Global Training Consultancy.
MMW was awarded a five-year contract in 2016 to be the Brunei International Airport's main marketing agency, and holds a 10-year advertising contract with Standard Chartered Brunei. MMW's other clients include Supa Save, Burger King, Dart and Brunei Shell Marketing.
In 2018, MMW was recognised as one of the region's Most Promising SMEs at the Asia Corporate Excellence and Sustainability (ACES) Awards. The agency is based out of Darussalam Enterprise's Knowledge Hub in the Anggerek Desa Technology Park.
Global Business Outlook is a UK-based business publication that has hosts business awards to recognize business excellence measuring high performance, innovation, creativity and the drive to create value.