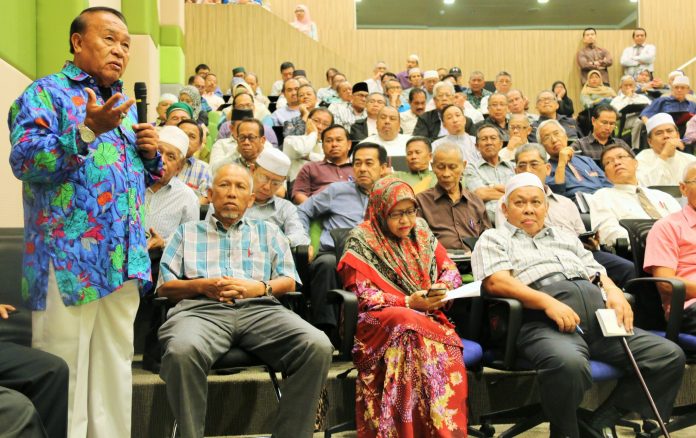 Demand for honey and aquaculture products overseas presents a unique opportunity for local cooperatives to tap into, according to the Cottage Industry and Cooperative Division (CIC) of the Energy and Industry Department at the Prime Minister's Office (EIDPMO).
In a town hall muzakarah meeting earlier today at the Design and Technology building in Anggerek Desa, CIC officials said that opportunities are available for cooperatives to engage Ghanim International Corporation Sdn Bhd – who develop, promote and market food products under the bruneihalalfoods brand for the local and international market.
In principle, cooperatives – leveraging on their large membership size – would supply the raw produce to Ghanim, who in turn would add value to the product through processing, packaging as well as potentially developing other spin off products that can be exported to China, Korea, Middle East and other markets.
"For madu kelutut (stingless bee honey); members could individually supply to the cooperative, or in the case of aquaculture – the cooperative itself employs people and runs production," said senior of cooperative supervisor Irwan Hj Jamaluddin.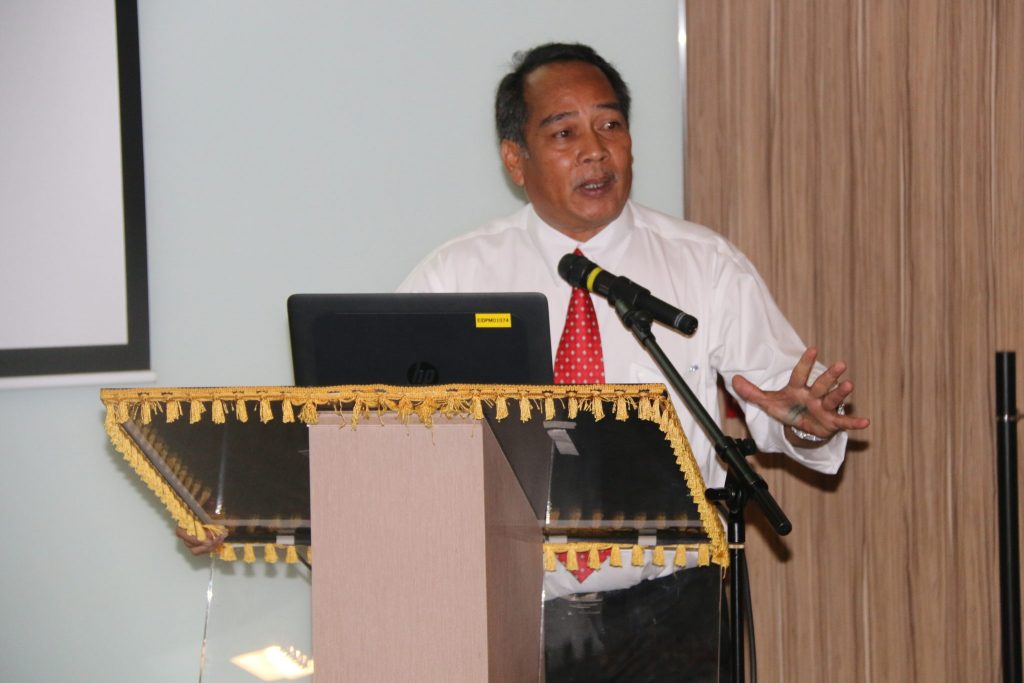 Both scenarios entail cooperatives securing contracts or an arrangement with Ghanim, who would give clear direction and training so the produce meets the standards necessary to be marketable globally.
CIC also outlined a network of support, from providing land either through the Ministry of Primary Resources and Tourism or Darussalam Enterprise – along with technical and financial assistance – to enable these ventures to take off.
It was emphasized that for Brunei to be competitive in accessing markets for exporting these products – being able to supply mass quantity is the critical consideration.
"Our market research shows us that for madu kelulut – we would need at least 2,800 litres for one shipment," said Deputy Permanent Secretary (IT, E-Government & Industry) at EIDPMO Muhd Norshafiee Dato Paduka Hj Abd Jalil.
He added that the long-term growth and survival of Brunei's cooperatives depends on their ability to diversify their business ventures, with the current cooperative landscape becoming saturated with the same types of businesses; fuel stations, transportation and mini-marts.
"Honey and aquaculture are the two clusters that we have identified (to be in high demand) but they are by no means the only options for diversification," said Muhd Norshafiee. "Ultimately we (cooperatives) need to be looking beyond the local market and towards the possibilities in export."
The muzakarah, which was attended by more than 100 cooperative representatives, also touched upon Brunei's Cooperative Code of Conduct, set to be released next month. The document outlines 76 guidelines that seek to increase transparency, accountability and management within cooperatives to enable the them to deliver on their objectives to their members.
The Minister of Energy and Industry at the Prime Minister's Office Pehin Datu Singamanteri Colonel (Rtd) Dato Seri Setia (Dr) Awang Hj Mohammad Yasmin Hj Umar was also present to discuss with cooperatives solutions to their challenges, opportunities for growth and their role in the Sultanate's development.