"Thank you for saving my life."
An uncommon sentiment to be hearing in a shopping mall – but for one business, makes up their founding mission.
A humble white kiosk housed on second floor of The Mall, Fiziq Enterprise came about after a nursing officer, with three decades of service, refused to call the curtain on his career in healthcare after retiring with the Ministry of Health in 2004.
Pg Hj Abd Talip Pg Hj Lampoh doesn't lounge on the sidelines, or manage his business from the walls of a luxurious office. Instead the 58-year-old reports for daily duty; standing tall as he greets those passing by – encouraging them to take a free health check.
"In the early 2000s my wife suffered a stroke," said Pg Hj Abd Talip. "I blamed myself. It was my fault that I did not see it coming."
At the time, Pg Hj Abd Talip specialized in caring for critical patients, and in a harsh twist of fate – found himself treating his wife on a hospital bed, as she recovered from a brain aneurysm at the Raja Isteri Pengiran Anak Saleha Hospital (RIPAS).
It was during this difficult time that he had an epiphany; most of his patients who suffered from hypertension, cholesterol and diabetes – show no symptoms that are immediately recognized by the human eye.
Noncommunicable diseases (NCDs) are defined by the World Health Organization as diseases that generally progress slow, but are likely to persist for long periods of time. The four main types are cardiovascular, which include heart attacks and stroke, cancer, diabetes as well as chronic respiratory diseases, which include asthma.
Globally NCDs take the lives of 38 million people every year, and have been the leading cause of death in Brunei for more than three decades.
"Throughout my career, I see more and more young people falling sick," said the 58-year-old. "There is an (NCD) epidemic at hand and people need to be more aware of their health and how to prevent themselves from getting sick – before it is too late."
There are several well researched indicators that directly increase the risk of NCDs – and this is what Fiziq Enterprise focuses on. Beginning the same year he retired, Pg Hj Abd Talop and this three sons went to door to door to sell handheld monitors that check blood pressure, glucose and cholesterol – imported from the US, China, Malaysia and Taiwan.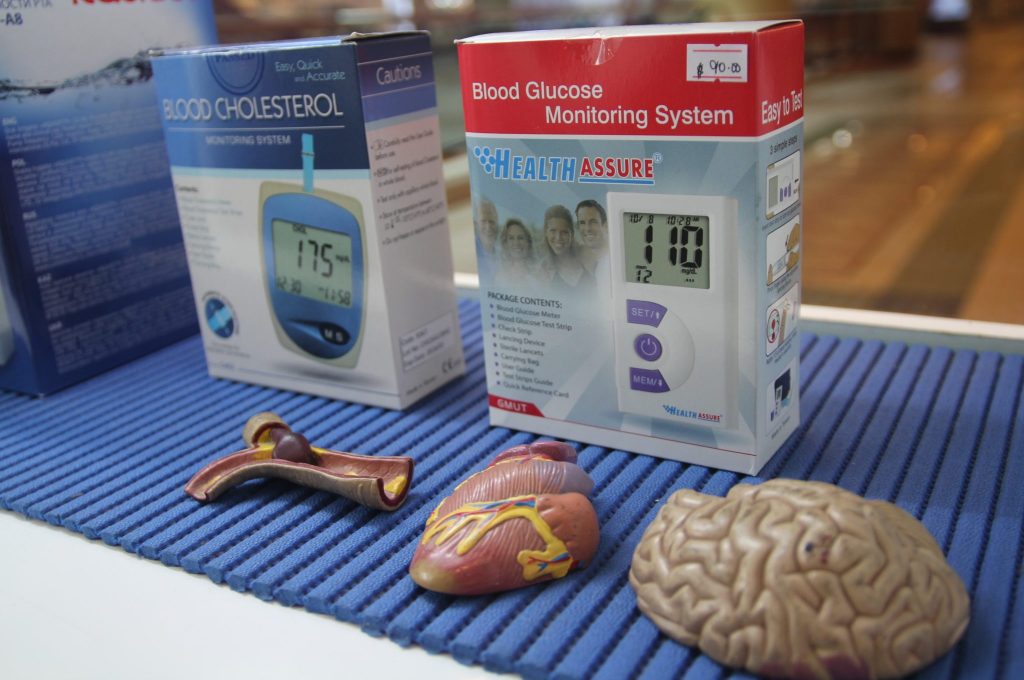 "I do not believe that you should wait until you are in a hospital to be aware about the state of your health," said Pg Hj Abd Talip, who is steadfastly vouching for citizens to take ownership of their health. "There are reliable brands out there that can provide the basic indicators for general health – we need to monitor them ourselves and take them very seriously."
Pg Hj Abd Talip was not content however, with just going door to door. In 2006 he made the next step – applying for $50,000 under a government supported financing scheme with Bank Islam Brunei Darussalam (BIBD) – to open a kiosk at a site of heavy foot traffic to maximize reach he could have.
$17,000 was spent constructing the kiosk, and the remaining funds were used to beef up the business' stock, which included stethoscopes, thermometers and nebulisers that were retailed to customers from $10 to $200.
He gradually introduced herbal, all-natural dietary supplements for cholesterol and blood sugar control that were certified by the health authorities, to complement the free health check-ups provided.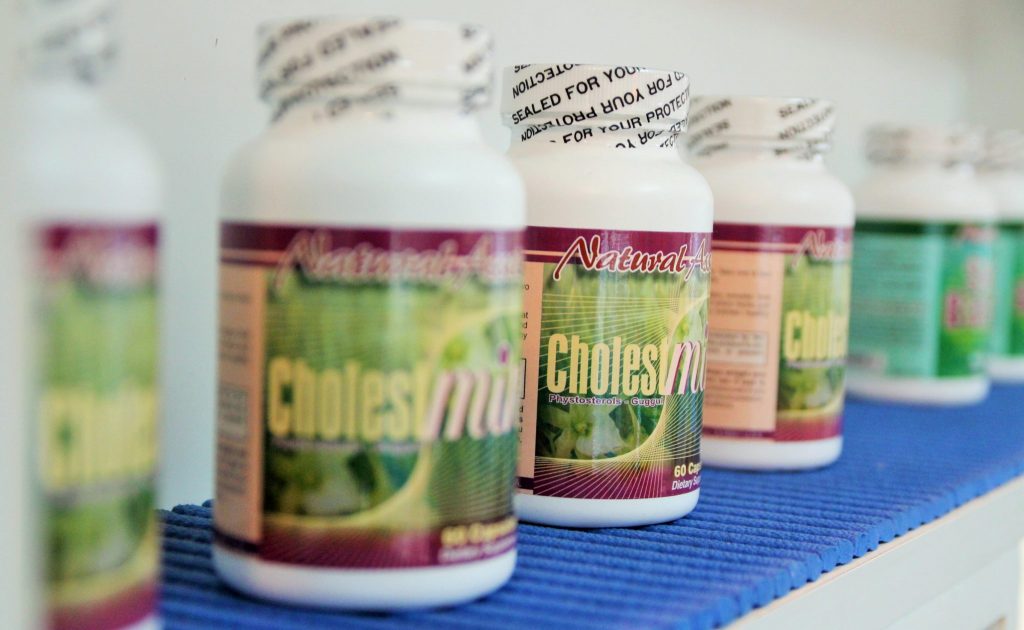 "One time, a visitor did a health check-up at our space, where he first discovered that his blood levels were dangerously high," recounted Pg Hj Abd Talip. "He could have have suffered a stroke at any time."
The visitor rushed to he hospital, where he was admitted for a few days. He made sure to stop by Fiziq after – to thank Pg Hj Abd Talip for saving his life.
"That is my reward," said the 58-year-old. "We still need to sustain ourselves financially or we will be forced to close, and then we will lose out on providing the help that could make a difference.
"Instead of downsizing my business in the economic downturn, I believe in hiring more staff to promote and sell at different shopping areas across Brunei," he said.
Through supplying medical equipment to health institutions – both government and private – as well as directly to visitors, an average month sees Fiziq gross $13,000 to $15,000 in sales. In the next few years, Pg Hj Abd Talip sees an opportunity for Fiziq to be an authorized re-seller in Southeast Asia of medical equipment.
In tackling the prevalence of NCDs, he advises to all that would listen that to stay healthy is primarily a matter of being self-aware, following up with known preventative measures and practice a healthy lifestyle – through regular physical activity and a balanced diet.
"At the end of the day, if I have the opportunity to save people's lives through awareness and education, I have faith that my business is here to stay," he said.

Fiziq Enterprise is located on the second floor at The Mall Abdul Razak Complex, Gadong. They can be reached at 2341881