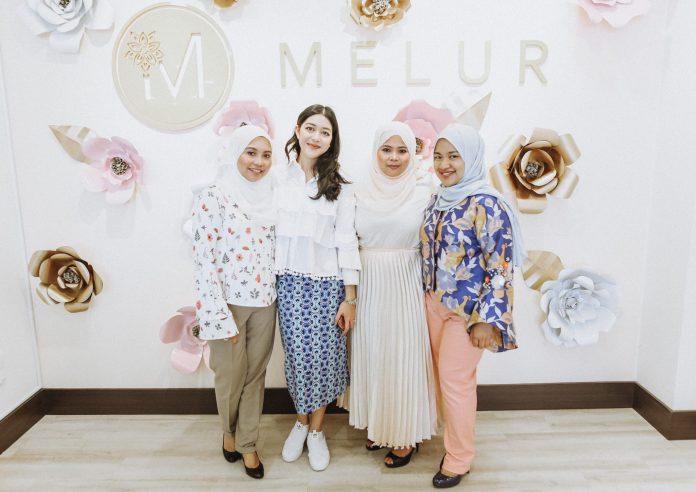 From zero business experience, to celebrating the one year anniversary of Melur, Syamim Nabilah Daud (pictured 2nd R) a Bruneian girl shows the world that dreams can be a reality. Together with her business partner Fawizyah (pictured L) , they both sustain and run the boutique.
Melur, which is named after the jasmine flower, is a petite boutique, packed with a lot of feminine character with its pastel colored walls and its very apt floral decorations. The whole demeanor of the store is of grace and femininity, and one where a girl could feel right at home in. From clothing to scarves to jewelry to make-up, Melur has a little something for every girl. Featuring local designers as well as some international ones, you'll definitely find something that might catch your eye!
In her opening speech during their one year anniversary celebration last weekend, Syamim, founder and co-owner of Melur, stated that what she valued most during her one year journey wasn't just the experience or the money, but the friendships that she made along the way. 'Many of you have been with us, supporting us, from the very beginning, and it is always a delight to see your happy faces here and to serve you,' said Syamim.
From a girl who knew nothing about starting a clothing store to building a network of supportive customers, Syamim has come a long way!
When asked why she decided to dive into this line of work, and create something out of her ideas, Syamim just said, 'I love all things beautiful. Who doesn't?' And from that mentality and eye for beauty, she sources and selects pieces that are high quality, beautifully designed and affordable.
'… because everyone woman deserves to have clothes that bring out the best in her.'– Syamim, founder and co-owner of Melur.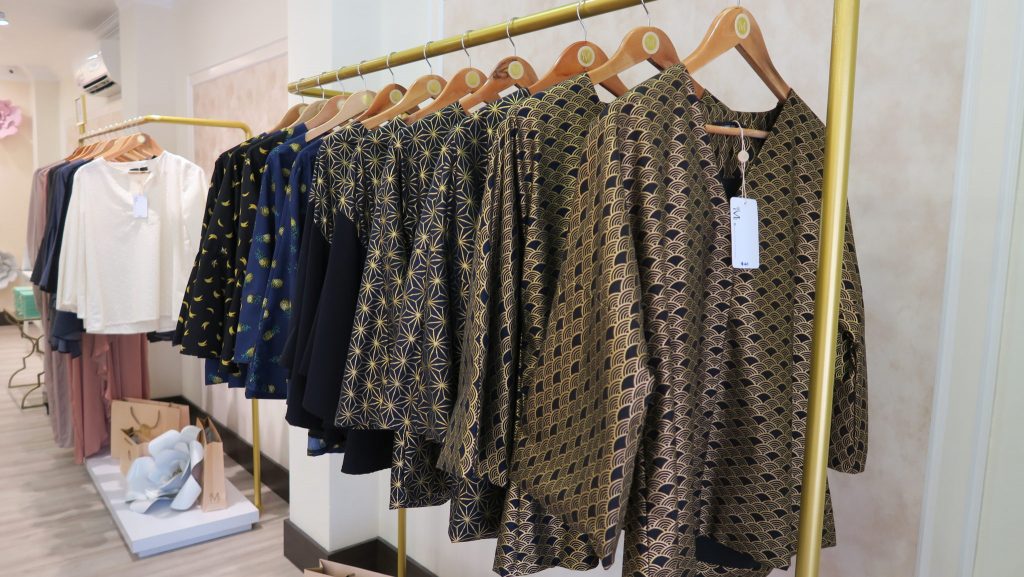 Much like the whole fluidity and abstractness of fashion, women's fashion in Brunei is constantly evolving and growing. Women or as Syamim would like to call them, fashionistas, have a sphere of influence in this area of style and clothing.
And to build upon this rising empire of confidant woman who not only look good but feel good, Syamim is determined to provide a platform for local designers to showcase their pieces with the public at her boutique and in turn, shed light on the creative local talents that are right here in Brunei.
She has already collaborated with a local scarf designer called Ayunne Ahmad and together they have created limited edition scarves that have stemmed out of their creativity.
Great things happen when women work together to create beautiful things and also build one another up. The aim is not to just survive but to grow. In any situation we're in, we should strive to grow and go beyond what we are now. And for Melur, they are hopeful for a colorful and bright future ahead of them.
Melur is located at Unit F4, 1st Floor, Block F, Setia Kenangan II Building, Simpang 150-5-13-18, Kg Kiulap