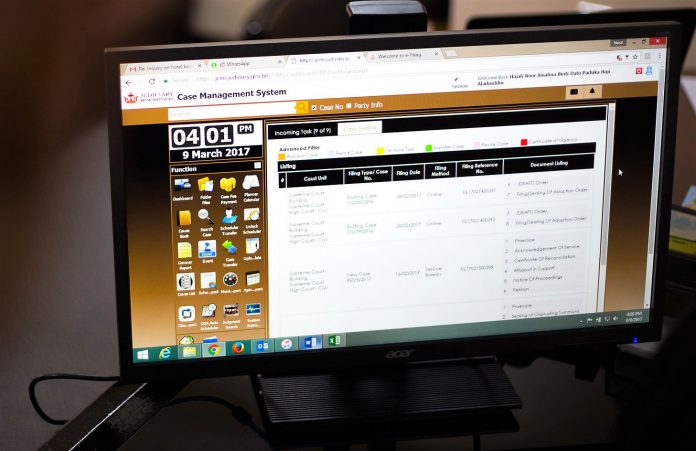 Brunei's Supreme Court will be implementing automatic discontinuance for civil suits that have not been moved forward or acted upon for extended periods of time.
Under Order 21, Rule 5 the Rules of the Supreme Court (Amendment) Rules 2017  cases begun by writ – a court document issued that initiates civil action – will be discontinued after 18 months if (1) the memorandum of service has not been filed by to the court to show the writ has been served to the defendant (2)  the defendant has not responded by filing a memorandum of appearance and (3) no form of judgement has been obtained.
On top of this, cases will also be discontinued within 12 months if no futher action has been taken – from the last date of action on record, under Order 21, Rule 6.
Auto discontinuance has been successfully implemented in other countries including Singapore – where it has resolved the issue of cases that would remain in the court system for years on end although no action was being made to move the case forward.
This clogged up the court's management of cases and would also leave defendants with outstanding claims against them for extended periods of time.
Biz Brunei speaks to Registrars of the Supreme Court and Magistrates Pg Shahyzul Kairuddien Pg Abdul Rahman (R) and Hjh Noor Amalina Dato Paduka Hj Alaihuddin (L) on how these changes will improve case management and the overall legal landscape in Brunei.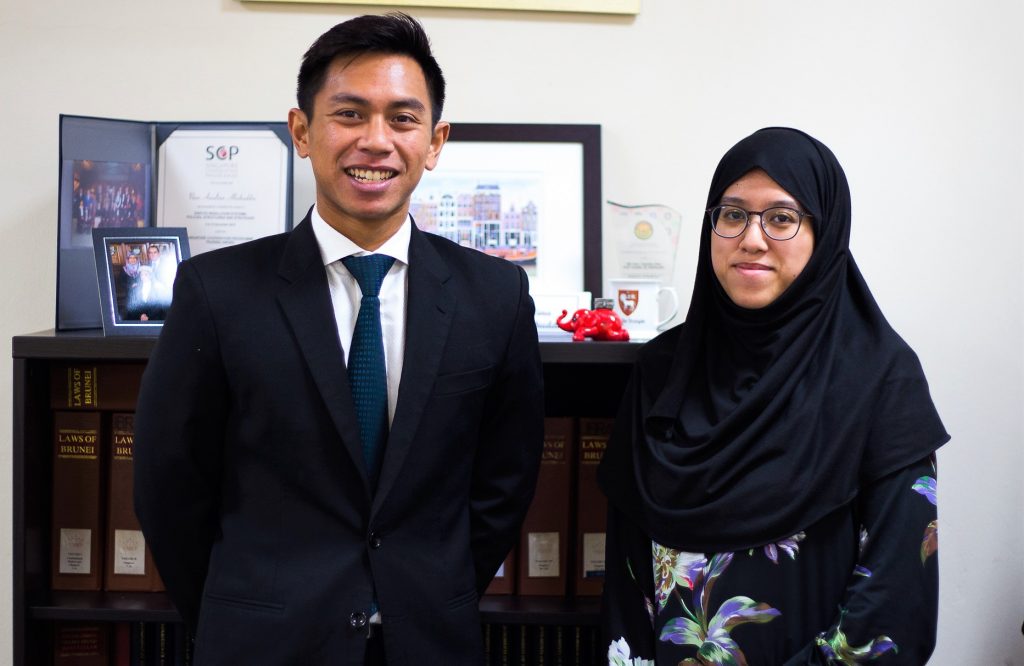 Q: Can you explain the context why the Rules of the Supreme Court (RSC) have recently been amended?
A: These new rules were borne out of the court's reform initiatives that seek to improve the turnaround time for cases. The Rules of the Supreme Court only affect cases in the Supreme court and Intermediate Court in respect of civil suits (which include commercial cases). Criminal prosecutions will not be affected. The effective date for these rules is February 27, 2017.
These changes are part of a series of reforms that began with the launching of the electronic Judicial Case Management System (JCMS) which has done away with the need for physical files so lawyers and judicial officers alike are able to do their work remotely from the office.
Q: With auto-discontinuance, what actions are considered sufficient to keep the cases alive?

A: Under Order 21 rule 5, one of two things must have been done; either the filing of the memorandum of service or the obtaining of judgment whether in whole or in part of the claim if a defendant has responded or entered appearance.
Under Order 21 rule 6, parties must have taken a "step or proceeding" which will appear in the courts records. Contrary to previous discussion with the Supreme Court, only a court event will constitute such "step or proceeding". For example, the filing of a Summons in Chamber would constitute a "step or proceeding". Writing a letter to court, unless it is specifically required under the RSC, would not constitute a "step or proceeding".
Q: Can the new timeline for action be extended?

A: Yes, with leave (permission) of court. Parties who are concerned as to their ability to meet the timelines should seek leave to court by way of Summons in Chambers. Should a case be discontinued under this new timeline, and the claimant is seeking for it to be revived – the applying party should apply for reinstatement by way of Summons in Chambers.
Q: Do the amendments to RSC have retrospective effect?
A: The 2017 rules only have retrospective effect in respect of Order 21. Any cases where the last proceeding took place before 1st January 2017, will remain active only until 31st December 2017. They will be deemed to have been discontinued on 1st January 2018 under Order 21 rule 6.
Q: On the wider subject of improving case management and court efficiency – what is the progress of JCMS so far?
A: The uptake has been very encouraging. Over time we've seen significant growth in the number of documents being filed online and all law firms have been given user ids to use the system. The last time I checked, we're on an upward trend in terms of online filing.
JCMS will soon have an upgrade which will enable lawyers to file Commercial Court cases as Commercial Court cases directly into the system. Previously, these types of cases were filed as Intermediate Court cases and assigned Commercial Court case numbers.
Now with the new system, Commercial Court cases are no longer assigned Intermediate Court case numbers. Whilst the Commercial Court remains a part of the Intermediate Court, there was some concern amongst the Judiciary that the Commercial Court, which became fully operational in February 2016, was not well-known in the legal world. Hopefully with the new system, the Commercial Court will become more visible and more recognised amongst the lawyers.
To increase the use of JCMS, we've also stopped accepting filings by law firms at the service bureaus in court, except for urgent cases. This came into effect on 6th March 2017. Previously, law firms had the option of using either the online system or the service bureaus located in court to file their documents. Now, they have no choice but to use the online filing system.
Q: Can you share what other benefits JCMS has for the legal community?
The online system is an important step forward for the Judiciary. With this system we've seen a greater turnaround time for the processing of documents and it has reduced the incidence of human error significantly. If the system is used correctly, parties can rest assured that their documents will be received by the judicial officers and their staff in their electronic in-tray or "e-workspace". This in turn means that the judicial officers and staff have been able to do their work from home and this has increased efficiency significantly.
The system can also be used as a cost saving measure. Previously, a physical file had to be opened for every single case that was heard and it would be filled with a large number of documents. With the system, we've significantly reduced the amount of paper we consume. In addition, document types are listed out in our system so it's much easier to find documents.
Lawyers can take advantage of this system too. With online filing, they too can eliminate or reduce the use of paper and since everything can be saved onto their computers they can bring their work anywhere. Most importantly for them, they can file anything at any time even those documents that have filing fees attached to them as they can pay for this filing using their credit cards. We're currently working on expanding the online payment options as well.
So in some ways you could now say that the court is virtually open 24 hours a day.
To learn more about the amendments to RSC, JCMS and undertakings of the Commercial Court visit www.judiciary.gov.bn