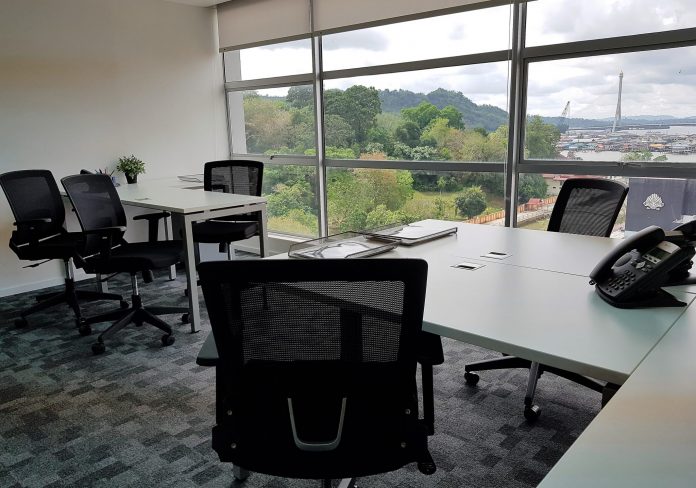 As a start-up or new business – finding a dedicated office space for work, meetings and receiving mail is important – but if looking into leases and bearing renovation, installation and furnishing costs is too much commitment; then the proposition of flexible work space may suit you.
Regus, who have a presence in 106 countries, is offering 27 suites and offices, which combined with their co-working space, makes up for 150 work stations, located at the 8th floor of the Persatuan Guru-Guru Melayu Brunei (PGGMB) building in the capital.
For as low as $2.20 per day, businesses can use Regus Brunei's address, which is located at the 8th floor of the PGGMB building in the capital, where Regus will receive and handle their mail for them, do mail holding or forwarding, have access to meeting rooms as well as community events.
The virtual office package does the same but adds a local business telephone numbers and memberships to Regus facilities around the world such as airport lounges and the use of 50 million WiFi hotspots all around the world for as low as $6-a-day.
For those looking for a physical office space Regus offers space from co-working spaces from $11.40 per day, per person to a proper suite or office for as low as $12.40 per day for each person.
Tenants have 24/7 access to the 8th floor, complete with building security and a receptionist, business grade internet and housekeeping. Other facilities include a community beverage station where they have access to free-flowing coffee and tea for less than $2 a day.
"We will take care of everything that comes with owning a proper office space so that our clients can focus on making their companies grow," said General Manager of Regus Brunei, Nitaya Pirinyuang as she brought members of the media on a tour of the premises recently.
She added that rather than taking a large loan in order to get a lease for an office space, renovate and furbish, businesses can spend "a fraction of that cost" a month to rent a space with Regus and put the rest of the money towards hiring talent and growing their business.
Regus, in a press statement, said that they recently conducted a survey for Brunei and Malaysia respondents, finding that demands for co-working spaces has increased, with many new businesses looking to remain agile and responsive to sudden market changes that could potentially jeopardize their ability to fulfill lengthy leases.
"The rise of co-working represents a real opportunity for corporates as well as smaller businesses, as they can use this solution creatively in a way that suits their needs," said Country Manager of Regus Vijayakumar Tangarasan. "Firms looking to move in a new direction can use a co-working space to test the waters before making any concrete changes.. downsizing will also not incur the hefty penalties associated with traditional leasing arrangements."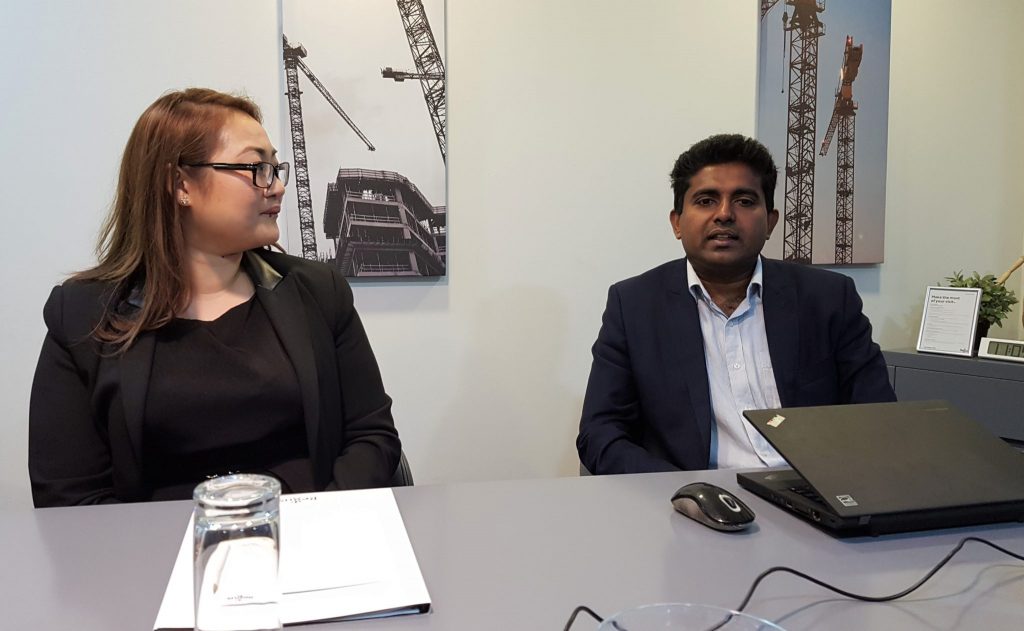 To learn more, visit www.regus.com.bn or contact +6738862879. You can also drop by Regus to get a tour of the space and facilities.