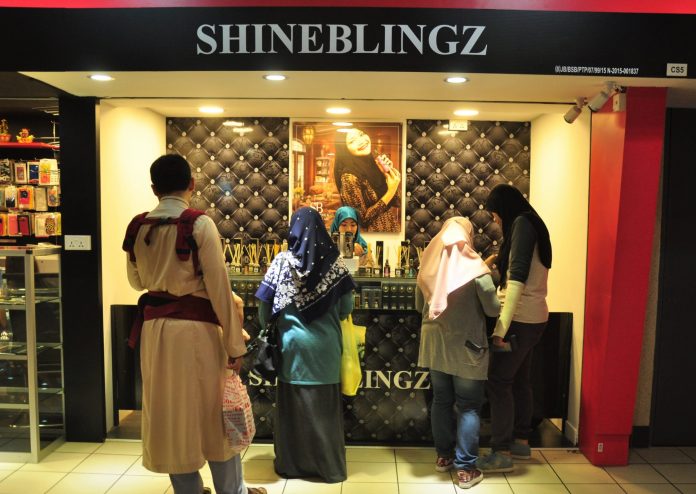 To most, the experience of aromatherapy means lighting a flame, whether to candles, incense or oils. But if you worry about leaving a burning flame in the corner of a room while you're out, Shineblingz has a different proposition for you.
Thin rattan sticks in small glass bottles filled with a mixture of fragrance oils, that will release your favourite scent, without having to check twice about the heat. Reed diffusers they're called, and in the past seven months, Shineblingz has sold more than $200,000 worth.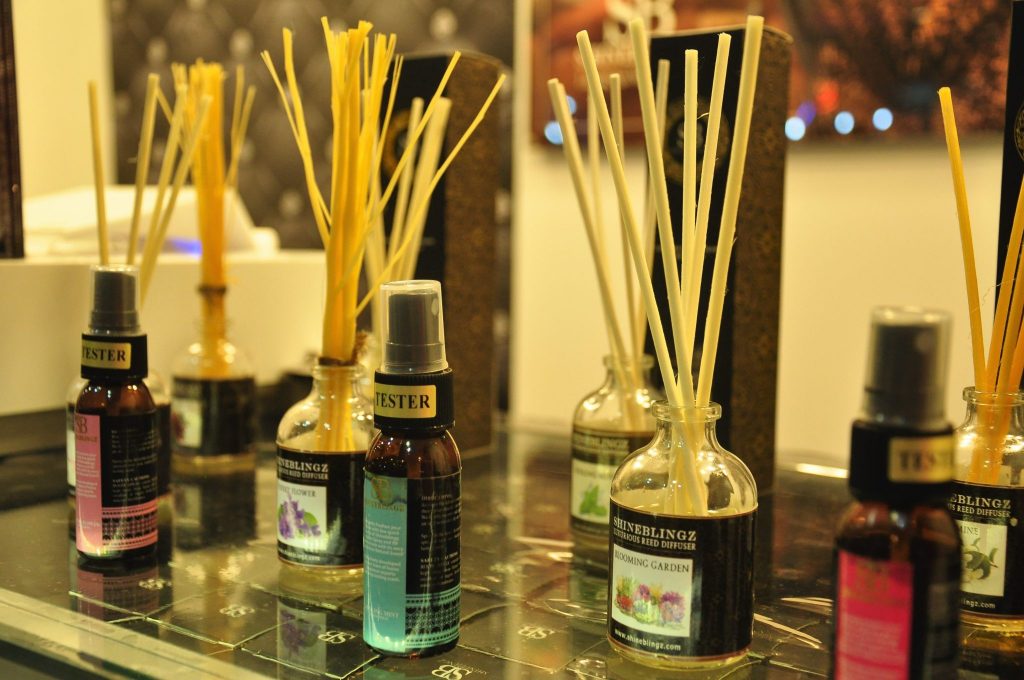 If the name Shineblingz seems more suited for a jewelry business rather than one selling fragrances, it's because its founders Hj Muhammad Fahmi Lasa and Q' Irfan – close friends who met on set while working as disc jockeys – initially began with Korean-made brooches as their product.
"We love to travel and we would always bring gifts back for family," said 28-year-old Fahmi, sharing that brooches, adorned by women when wearing baju kurung to functions, were always the favourite. "We managed to find the (brooch) supplier, so we thought why not? We would design the brooches and then sell it back here."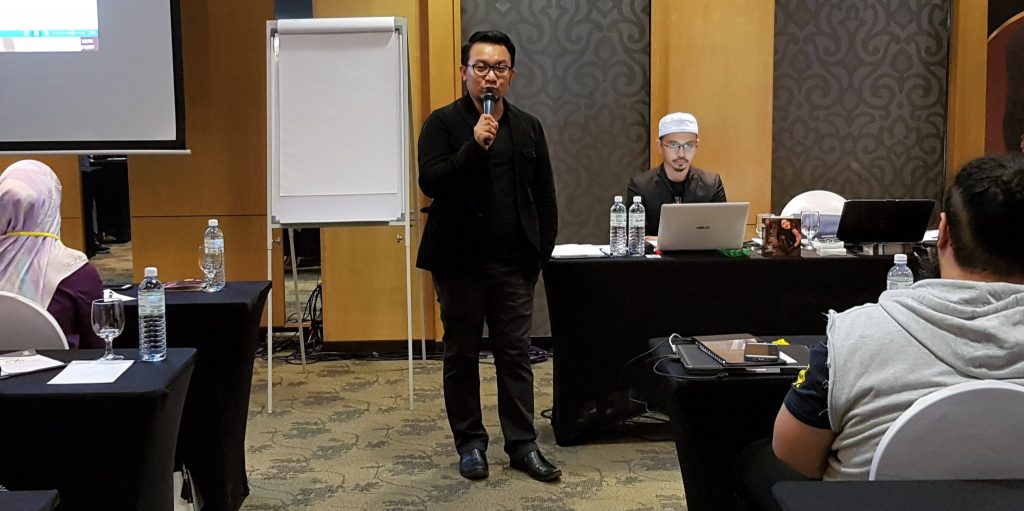 While never opening a store, participating in expos, strong word of mouth and online presence allowed the duo to make enough from the brooches to fund their travels abroad, where they met a fellow Bruneian – let's call him Jay upon request – back in 2014, that proved to be Shineblingz's turning point.
Jay was in cosmetics and fragrance, but things were not going well, and he was considering dropping his business all together.
"I said to him, 'Don't. These kinds of things are not readily available in Brunei'," said Fahmi, who saw potential in the idea of diffusers. After discussing, the duo managed to persuade Jay to bring in the raw materials from France and mix it in Brunei.
On their end, the duo had to choose the types of scents and fragrances that they wanted and needed to learn how to package and market their new line. Their initial outlay was $500, enough for a small batch to trial sales.
Fahmi took up a Higher National Diploma in Business Marketing at Laksamana College of Business, and with an instinctive eye for the consumption patterns and habits of Bruneians – perhaps partially gained from having served as DJs – they took what Fahmi had learned and tailored it to fit the local market.
In the two years that followed, the duo has grown Shineblingz from a small push cart to a kiosk at Rimba Giant Hypermarket, to opening their own office in Tanjung Bunut and recently another outlet at The Mall. They have even ventured to Malaysia to find distribution channels for their line, which now includes car fragrances and room air fresheners, and are hiring a small team of three locals full-time, which looks set to grow in the near future.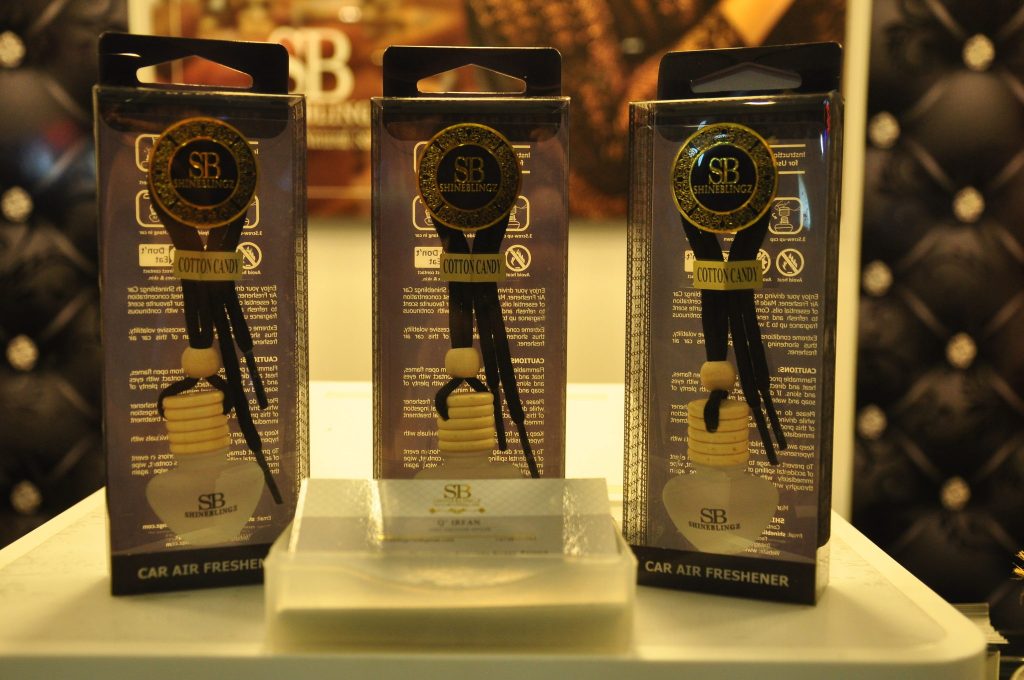 Whatever milestones achieved in the past three years, the enterprising duo are always searching for more, even running their own marketing classes where other young Bruneians, on their own entrepreneurial journeys, come to learn from.
"We've started doing marketing classes because a lot of vendors were asking how we got to where we are," said Q' Irfan, after their pair hosted a class a fortnight ago at the Raddison Hotel. "They see that we were growing; that we are getting our name out there and they wanted to know how they can do the same."
During the classes, they teach techniques on promoting products online, how to maintain a stable cash flow, competitive pricing techniques as well as how to write a good adverts, just to name a few. Hoarding, is not on their agenda, as in the duo's eyes, if more Bruneians do well in business, simply put; then Brunei does well.
As the old maxim goes – a rising tide lifts all boats.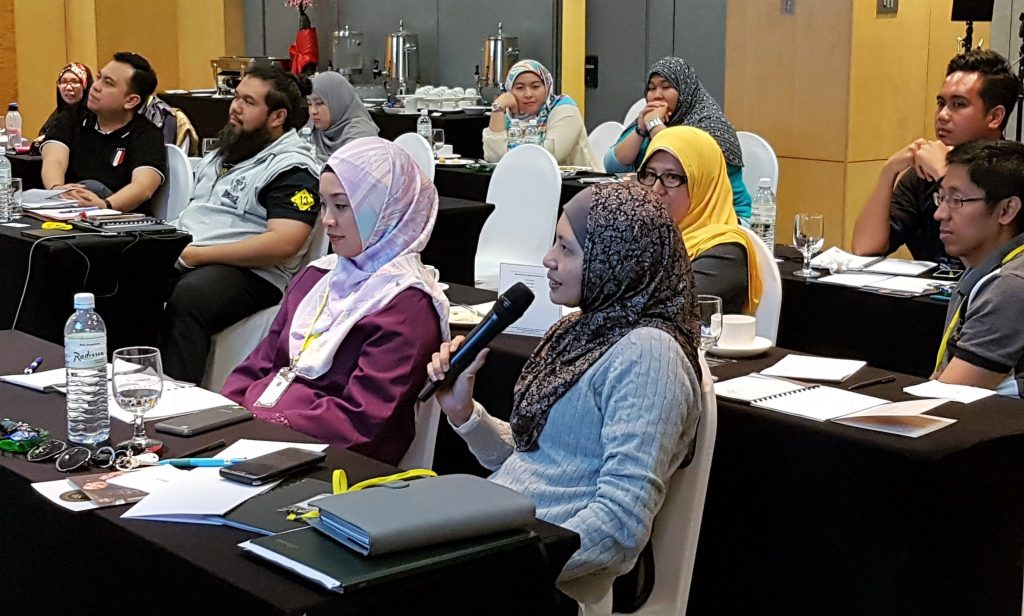 Shineblingz is located on the third floor of The Mall, inbetween the food court and the cinema, infront of Guardian in Giant Rimba and the first floor of Kompleks Rizqan Maisura in Kg Tanjung Bunut. They can be contacted at +6738151784 or through their social media pages @shineblingz of Facebook and Instagram. You can also learn more at www.shineblingz.com