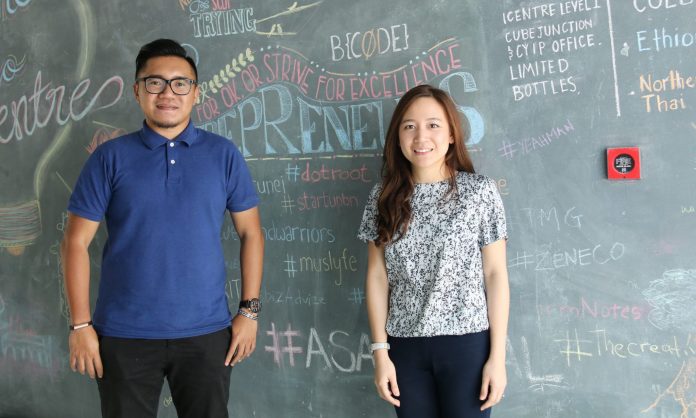 Bruneian start-ups Mindplus and The FarmIQ are leaving to Dubai today to take part in the first pitching competition of the Annual Investment Meeting (AIM) organized by the United Arab Emirates' Ministry of Economy from April 2 to 4.
The start-ups are vying for a USD 30,000 cash prize along with opportunities to seek out new investors and partners at the AIM Startup event, which is being held for the first time alongside the 7th edition of AIM – a foreign direct investment (FDI) event for emerging markets that deliberates on FDI strategies while also connecting countries and businesses with investors.
The founders of both start-ups will be pitching their flagship services – an Islamic education application with more than 40,000 active users in Indonesia and a data-driven, smart farming solution that's currently targeting the ASEAN market.
Mindplus' founder Pg Mohd Khairi Pg Hj Metussin (Pictured L), who traveled alone to Indonesia in 2015 to seek out a partnership to develop and market his application Islamic Mind, said that AIM represents an opportunity to connect with investors and expertise from the middle-east who may potentially want to debut the application in new markets.
The application, Pg Mohd Khairi explains, houses 300 to 500 Islamic topics aimed at school children between the ages of 5 to 12, each delivered with an animated video as well as an accompanying quiz that allows users to accumulate points and experience.
"Essentially we've gamified the platform," said Pg Mohd Khairi, who has partnered with one of Indonesia's largest Islamic organizations Muhammadiyah to roll out his application in May last year in Indonesia. "The application itself is free for users and is all about fun, interactive learning. At the moment the venture is been funded by sponsors, including banks from Indonesia and Brunei."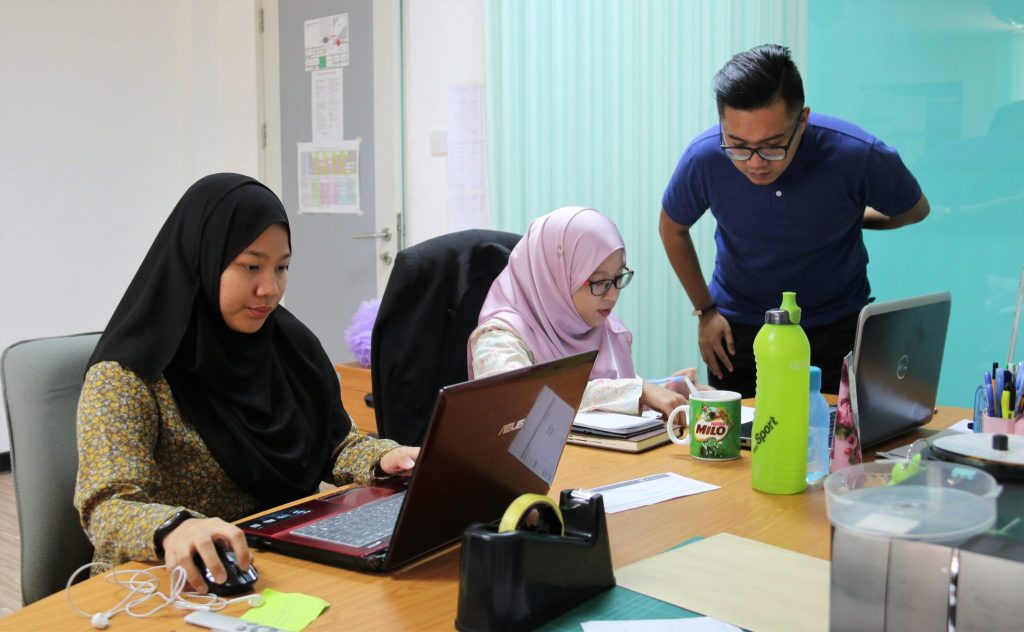 Khairi says that the Mindplus team in Brunei, which employs 10 locals, is looking to launch a Brunei version soon, with Singapore and Malaysia to follow after. His team in Indonesia, which has now grown to 18, also caters to other IT projects, including management systems and pricing analytic tools.
MindPlus has previously won several awards including the Ignite Open Category 2012, Brunei ICT Awards 2012, Brunei ICT Awards 2013 and ASEAN ICT Awards 2013.
Meanwhile the founder of FarmIQ Vanessa Teo, who has already raised more than $150,000 in private funding, said she is in the process of opening an office on the campus of the Royal Agricultural University in the UK to conduct more research, testing and collaboration.
"With FarmIQ we are trying to bridge the gap between all the research that's out there on agriculture by developing intelligent software that can apply this knowledge, with the unique data collected from clients' farm, into solutions and recommendations for farmers," said the 28-year-old, who holds a PhD in High Performance Computing specializing in Rice Crop Modelling and Agricultural Systems Management. "With the recommendations provided, the farmer can be more efficient; increase yield and reduce the amount of guess work or uncertainty."
FarmIQ, who currently have the technology ready for rice and palm oil plantations, are negotiating partnerships to enter Mynamar and Malaysia and are also in talks with local government agencies to deploy their solutions.