After organising a series of events – including one that drew more than 20,000 people and where 113 vendors made more than a million dollars in sales – Syed Mohd Yassin Hj Syed Anayatullah Shah, the founder of Battle Pro Marketing and Management Services, sat down with a vendor to discuss business.
They brainstormed strategies for lucky draw campaigns, one of the oldest marketing tools in the book, used time and time again to pull huge crowds to the Sultanate's biggest retailers during opportune times of the year.
"What would it take for a small business to offer prizes like a car?" the business owner asked Syed. The answer, Syed replied, isn't rocket science – you simply need to harness the power of the group.
"More established businesses who are connected (or affiliated) to each other have done group campaigns countless times before," said Syed, although the practice has rarely been extended to independently owned and operated businesses in Brunei who prefer to run their own campaigns. "If we gather like-minded businesses together – we can do the same."
In less than two months, Syed propositioned to Battle Pro vendors, comprising of hundreds of grassroots businesses – including those who still run businesses out of their homes – a year long prize draw campaign that would give out two fully paid holidays, two cars and monthly cash prizes totaling $500.
"We call it akumanang.com," said Syed, who hired a team of two to launch it on New Year's Day. "We invited those who were interested for a discussion at our office in Menglait. After, 16 vendors signed up."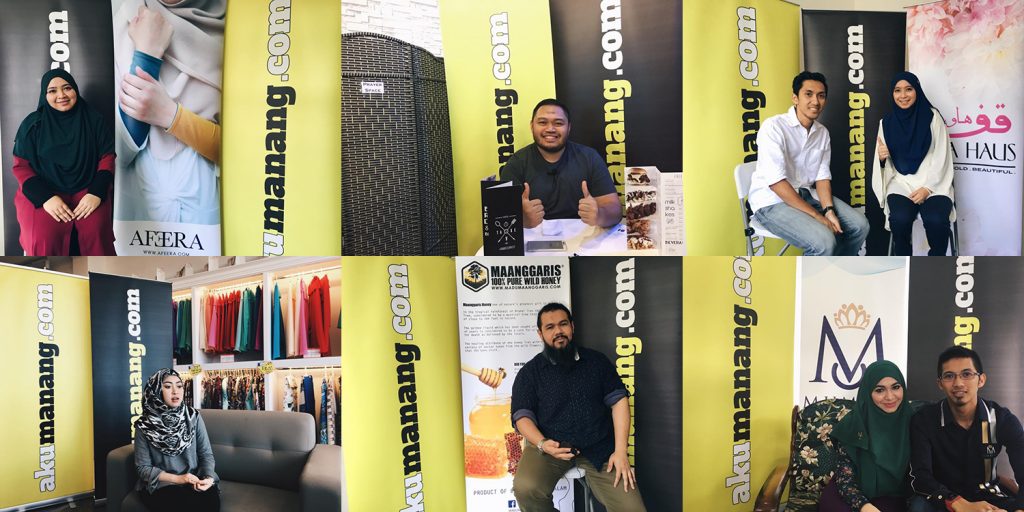 Vendors pay $5,000 for the year long campaign and receive 200 lucky draw coupons a month, which they distribute to their customers using their own individual marketing campaigns; whether it's a minimum purchase or sale to get a draw.
However, Syed isn't convinced that grand prizes are enough of a draw, insisting that significant amounts be spent on viral campaigning through billboards, banners, radio commercials and social media advertising for the campaign to tick. "Having a car itself will not generate the hype," says the 33-year-old (pictured below). "This is especially the case when nobody knows your giving it away."
As mass participation is a must for a prize campaign to make sense commercially, akumanang.com's two man operations team of Abdul Mu'ein Aliddin and Farhan Nuradli Abd Karim have created a website, push out 1,000 copies of a monthly newsletter and operate dedicated social media pages on Instagram and Facebook.
"The newsletter serves to introduce and entice more people and businesses to akumanang.com through stories of our vendors and discount coupons," said Syed, who has been hosting the monthly lucky draws live streaming videos on Facebook.
On April 20, at Battle Pro's Karnival Kembara Islam event, akumanang.com will give out a fully paid trip for two for three nights, with the winner free to choose the getaway to either be Thailand, Indonesia , Malaysia or Singapore.
A BMW X1 will be given away in June, at Battle Pro's flagship event Letop, and later in October and December, a euro trip and another car respectively.
"You don't have to be a million dollar business to be able to offer your customers a car as a prize anymore," says Syed. "If we (micro, small and medium businesses) can partner together. We can do the same."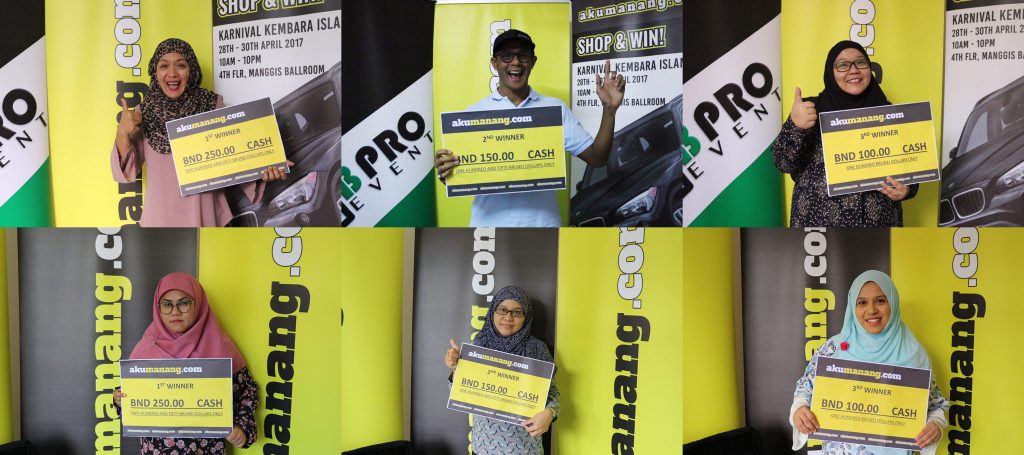 To learn who the campaign's vendors are or how you can join visit akumanang.com, facebook.com/akumanangdotcom or +673839 iwin (+6738394946)