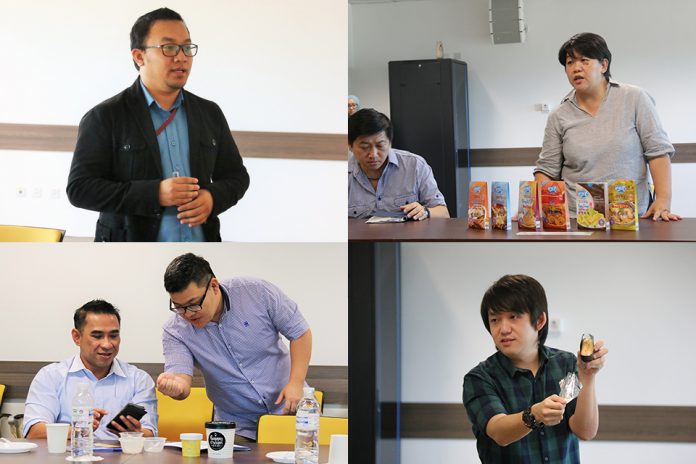 Four Bruneian companies took their first crack at engaging some of Brunei's biggest supermarkets in a pitching session facilitated by Darussalam Enterprise (DARe) earlier today.
Ice cream makers Happy Cream (main picture – bottom L), Halal Chinese food seasoning Yu Lee Food Industries (top R), Japanese fast food Genji Onigiri (bottom R) and fragrance providers Shineblingz (top L) all took turns to showcase their products to representatives from Sim Kim Huat, Ben Foods and Soon Lee Mega Mart at the Design and Technology Building.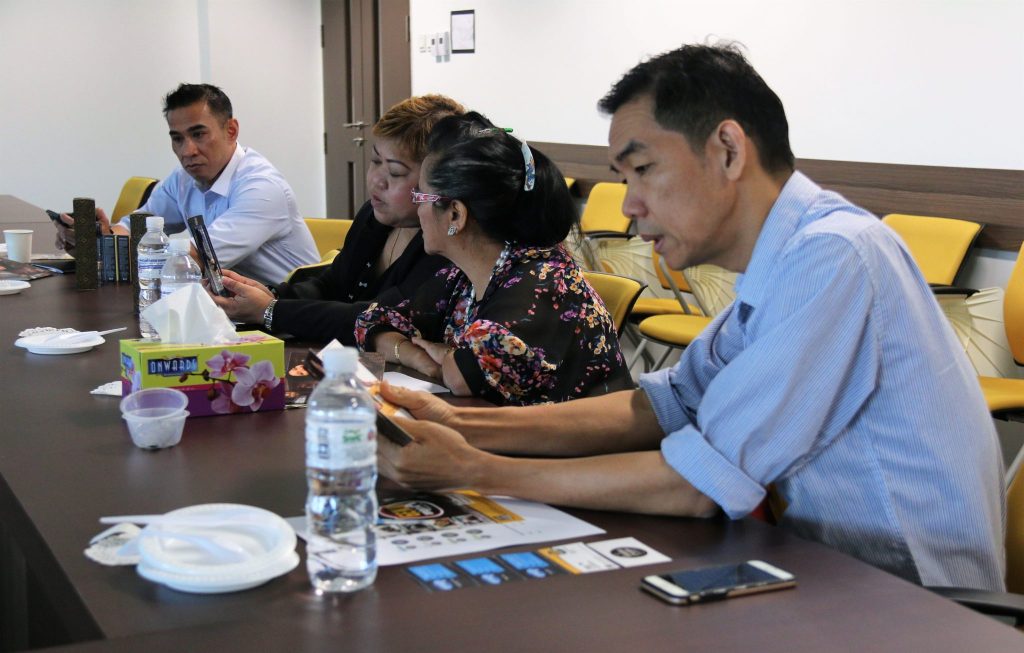 The retailers unanimously took to the quality of the micro, small and medium enterprises' (MSMEs) products – expressing their surprise that locals were developing fresh, innovative goods that could easily be competitive in supermarket shelves – but said that the selling prices, consignment fees and credit terms have to be negotiated further.
While discussions on these technicalities are underway – here are the main takeaways from today's pitches.
HAPPY CREAM & CO.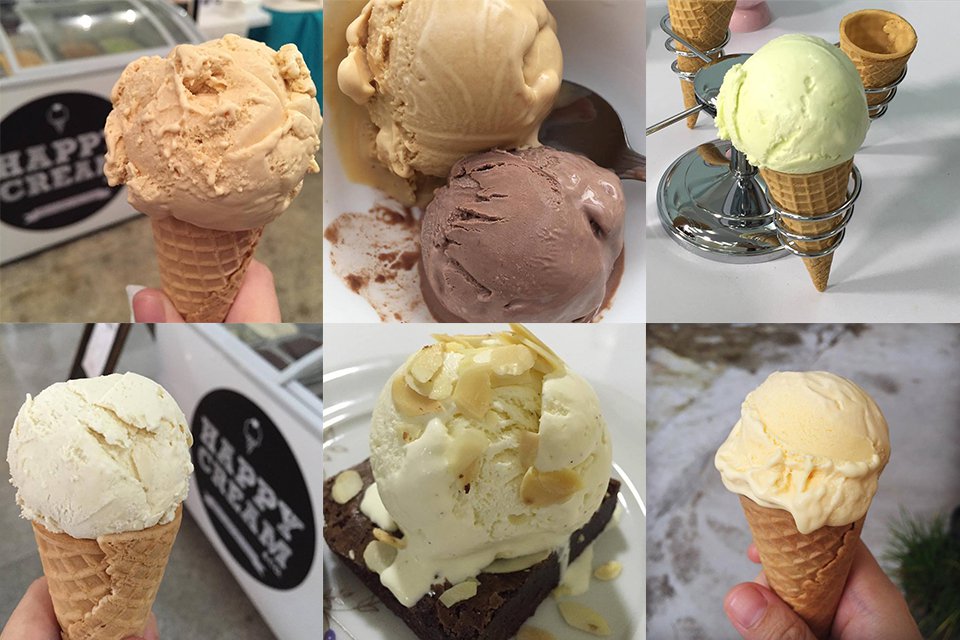 Product: Ice cream
Backstory: Married couple Kong and Han looking to bring Brunei's first premium brand of ice cream to a supermarket near you. With more than 12 flavours – including staples Vanilla, Chocolate and Salted Caramel as well as local treats Bandung, Coconut and Pandan – Happy Cream has slowly built a quiet reputation for quality from supplying from home to pop up events. Few will argue with taste, but is the price justified? We'll let the customers decide.
Current price point: Retailing at $11 a pint, $3.50 for 100ml
SHINEBLINGZ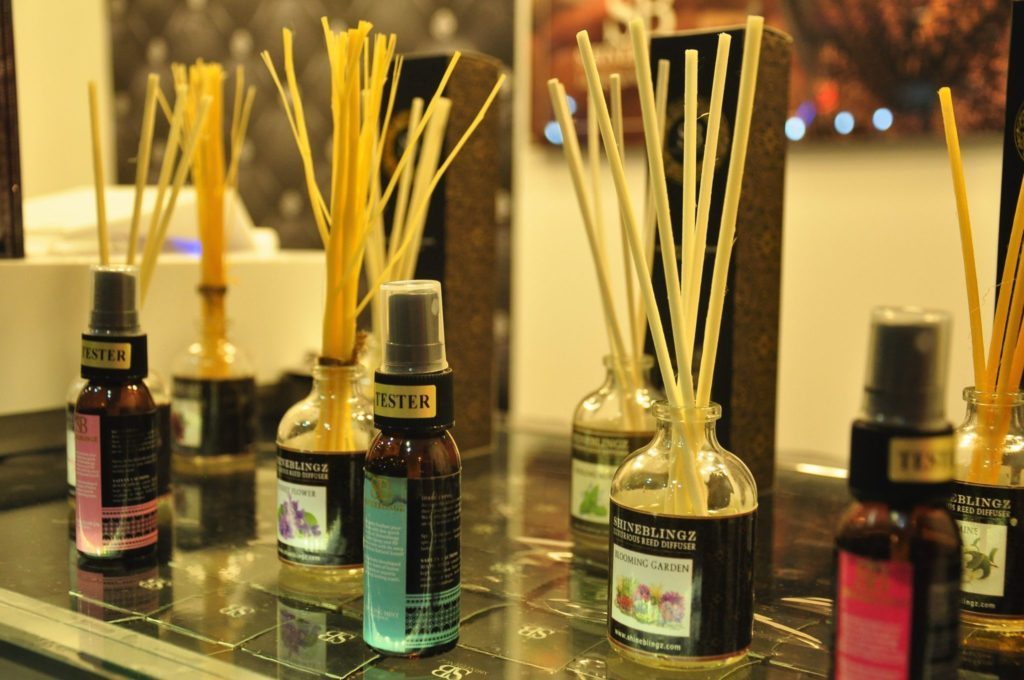 Product: Air fresheners and aromatherapy
Backstory: The only non-food product line at yesterday's pitch.  You may already have heard (combined social media following over 10,000) or seen (kiosks in Giant Rimba and the Mall, Gadong) of Shineblingz, but co-founders Hj Fahmi and Q' Irfan are looking for further expansion. Wide range of fragrances, with consistent customer reviews of long-lasting scent. Read there full back story here.
Current price point: Reed diffuser at $17 for 50ml, room spray $21 for 120ml and car air freshener (concentrated) $8 for 8ml
GENJI ONIGIRI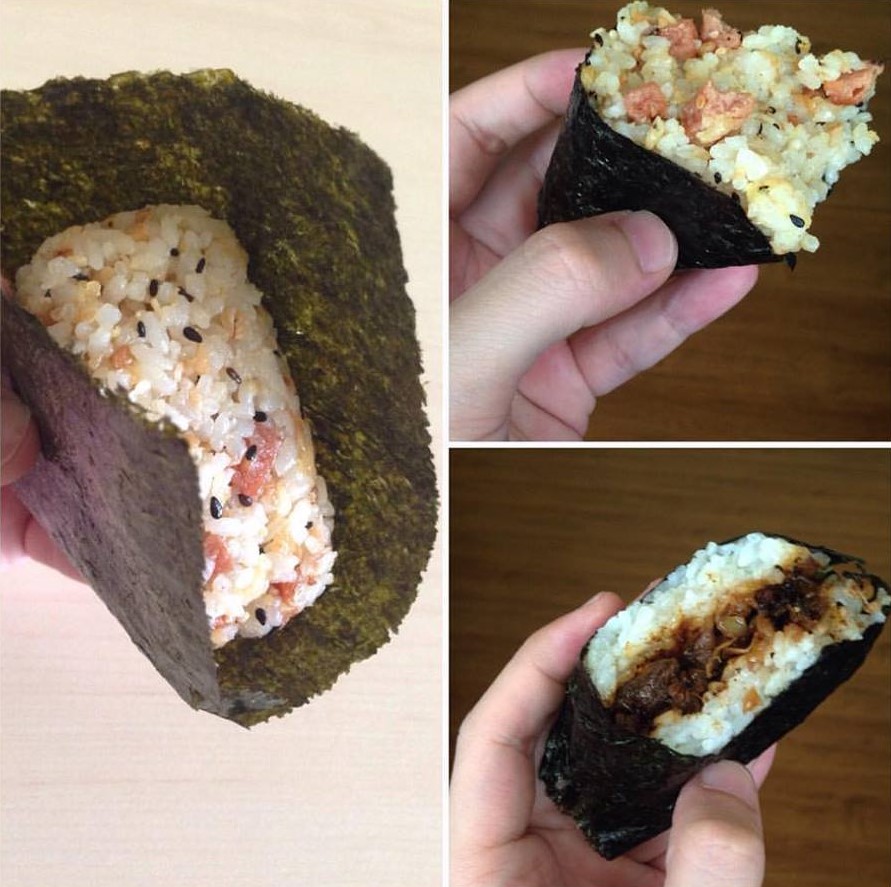 Product: Japanese styled rice balls with stuffing and wrapped in seaweed
Backstory: Made out of a central kitchen in Kiarong, Genji is the brainchild of 28-year-old Jasper Yau, who has taken an increasingly popular Japanese convenience food item overseas and introduced it to the Sultanate. Halal certified, and selling in small quantities at seven locations – including the healthy section of RIPAS canteen where it sells out daily – Genji is looking to debut at your nearest cinema and front line supermarket counters. Read the full backstory here.
Price point: $2.50 a pack, which fits a full palm. Neatly wrapped to prevent seaweed from touching rice until opening.
YU LEE FOOD INDUSTRIES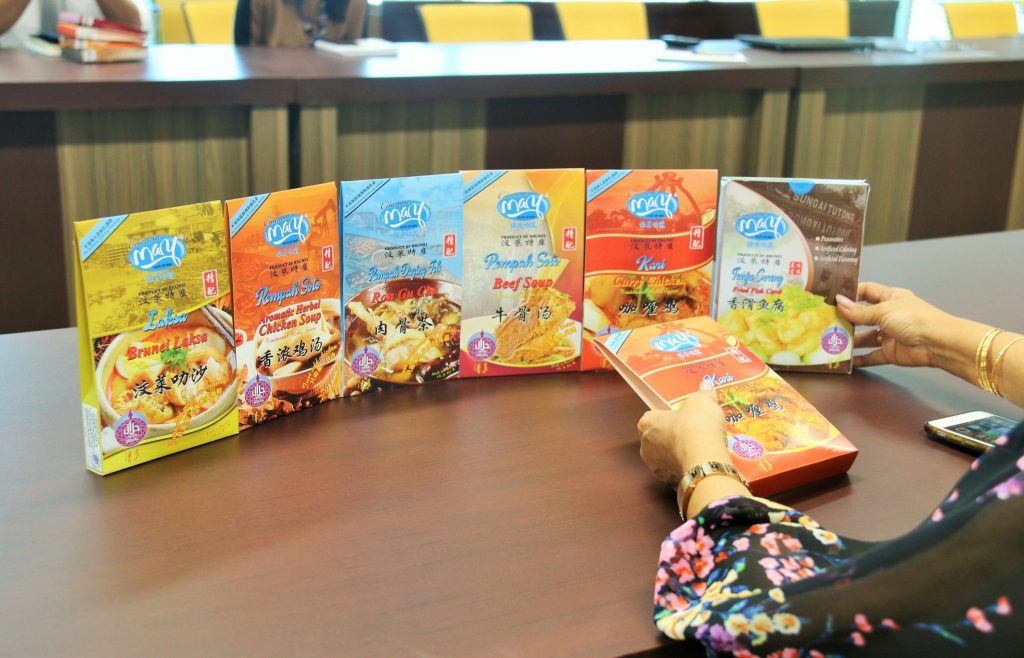 Product: All-in-one food seasoning
Backstory: Khoo Tiong Hwa's been making fish balls for more than two decades out of a small outlet in Kg Madewa, and recently partnered up with a close friend, May Lim to launch a line of six all-in-one seasoning products, with Chinese-Malay cuisine inspired from this region in mind. All products have been halal certified, and have packaging complete with Chinese translation. Read their full story here.
Price point: Yet to debut – but most certainly below $4 a pack.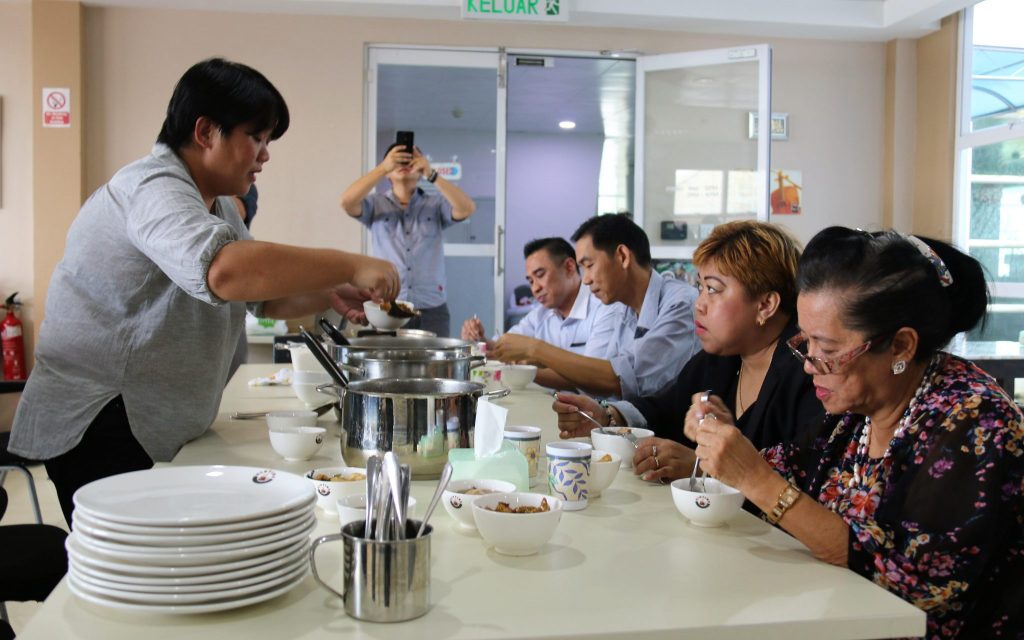 If you have a locally made product that you'd like to pitch to a supermarket, or are a retailer looking to be kept in the loop about local products please contact madeinbrunei@dare.gov.bn.
Local manufacturers are advised to submit a description of their business, a brief description of the product with accompanying prices and pictures to the same email. For more information you can also contact +6732384836 extension 244.