Battle Pro Marketing and Management Services recorded their highest number of visitors in a single day as almost 20,000 stopped by their Hari Raya sales bazaar Letop Lebaran at the International Convetion Centre yesterday.
130 vendors – 94 who are local – selling mostly food, fashion and health and beauty products are occupying 171 booths spread across three areas at ICC until Friday; the majority at the Plenary Hall while others line the concourse (walking) area leading to the Perpaduan area, where vendors are serving freshly cooked are for takeaway, with more than 20 tables also available for those looking to break their fast.
Using extensive social media marketing and radio adverts in the months leading up to Letop Lebaran, as well as leveraging on daily giveaways, lucky draws and individual promotions from vendors, the event has managed to almost eclipse the total amount of visitors from the first Letop held last year across four days in a single day.
"Alhamdullilah, the response has been overwhelming," said Hj Syed Mohd Yassin Hj Syed Anayatullah Shah. "There were a few reservations from the vendors, because the event began on a Wednesday, but we have delivered the traffic and customers we promised, and more."
The Brunei franchisee for Malaysian brand Aidijuma is giving away 1,000 free headscarves everyday, spread across the morning, afternoon and evening infront of the plenary hall, with daily lucky draws for an iPhone 5c for all visitors, as well as a shop and win lucky draw for customers spending $150 and above, with prizes including umrah packages and electronics.
19 Letop vendors have also banded together to join akumanang.com – a year-long marketing campaign initiated by Syed with monthly lucky draws and two grand prizes; a BMW X1 which will be drawn for tomorrow, and another soon-to-be announced prize at the end of the year. Customers purchasing from these vendors at Letop will still stand a chance to win the grand prizes.
Syed added that BattlePro has also rented eight private buses for the first time, to carry passengers from Belait (Mumong Sports Complex), Tutong (Tutong Sports Complex) and Temburong (from the Kg Pintu Malim jetty) as well as from the Indoor Stadium, in anticipation that the ICC's parking reaches full capacity.
"We wanted to give customers all over Brunei  the opportunity to come to Letop, to do their pre-Raya shopping and support their favourite local brands," said Syed Yassin. "We've also invited an Imam from Tahfiz, to conduct daily prayers and terawih at the ICC surau as well. We are aiming to make the Letop experience to be as convenicent for the customer as possible."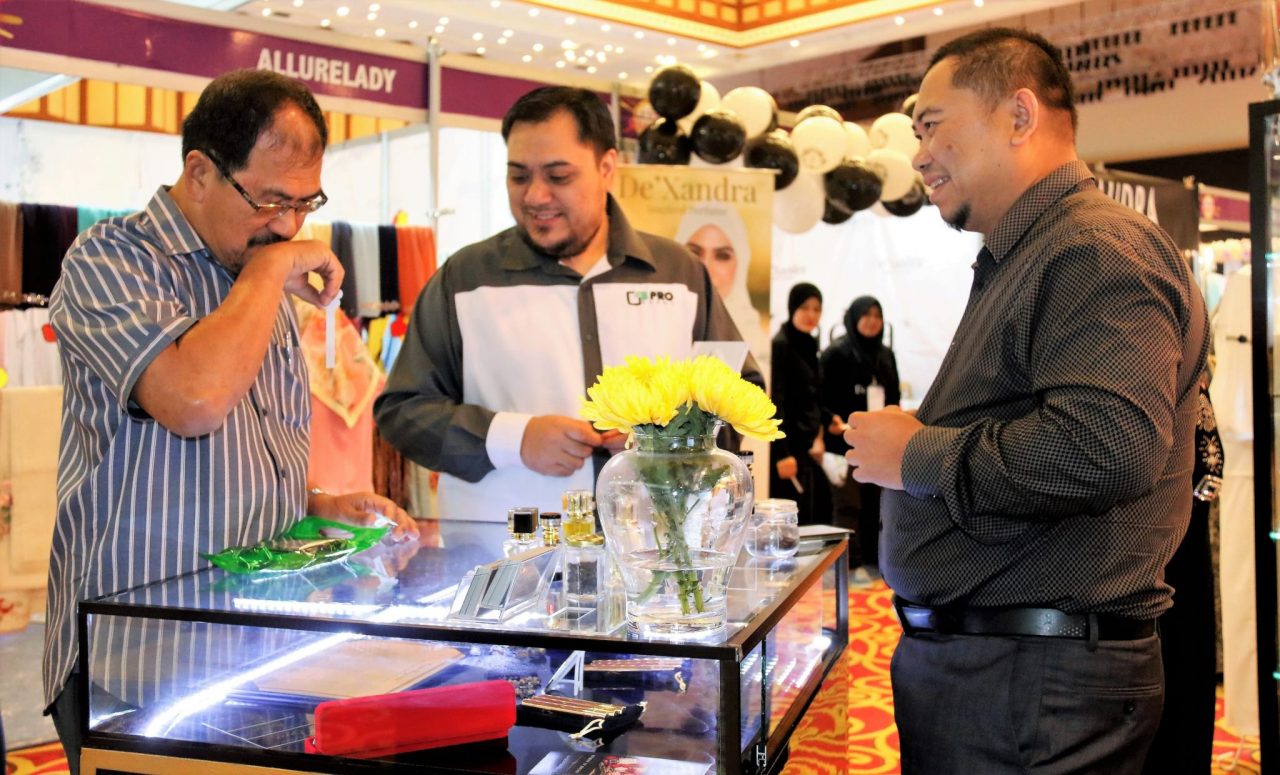 Letop is running from 10am to 10pm until tomorrow, and will break for Friday prayers from 12 to 2pm. Follow @letoplebaran @battlepromms @akumanang on Instagram and Facebook to get the latest on giveaways, lucky draws and bus schedules.