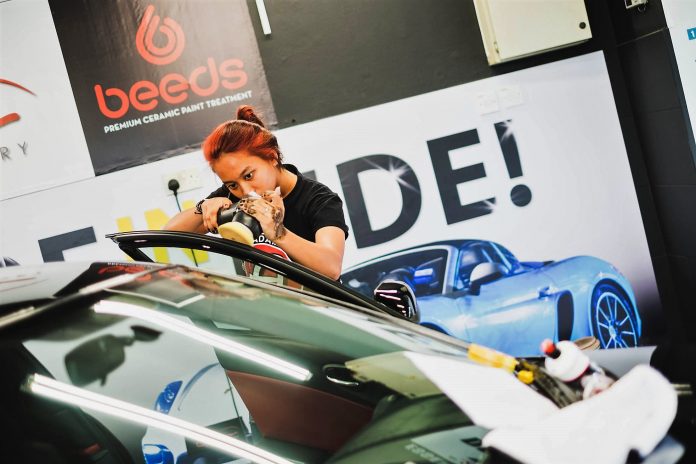 When Nurul Faezatul Hanishah first stopped by the Gloss Factory a month after they had opened, looking for a job, she was offered a role behind the counter.
The 20-year-old, whose employment history included bussing tables and a stint as a sales girl, was looking to earn a little extra to supplement her income from working evenings in catering for a hotelier, where she earned no more than a few hundred.
While she took orders and manned the reception, the Gloss Factory's crew of four to five – all young males – would take cars through a multiple step cleaning process that begins with a wash; then a rub down using a small putty-like bar made of clay to remove stubborn contaminants; a polish to remove swirls and paint correction to remove light scratches.
With the car now restored to its showroom shine, a small but growing number of customers fork out a premium for ceramic coating – a liquid polymer that's applied precisely by hand to the vehicle's exterior which hardens to create a protective layer and imbues a deep gloss that lasts up to four years.
"I really dug how they could transform the car's apperance," said Faezatul. "It could come in totally dirty, scratched, but after putting it through the process it would come out almost new."
While watching the crew, she picked up a few pointers and mustered the courage to ask her boss, Aaron Lee, to have a shot at becoming a detailer.
"She came straight up and said: 'I want to do what they are doing'" said Aaron, who opened Gloss Factory in March. "When we started out was just me and one staff. We wanted to grow, but we really wanted to stick with our plan of hiring only local. So I told Faezatul, if she was serious, then let's do this."
Aaron was able to rope in a self-taught detailer from Belait, Khalid Abdullah, who was laid off in the oil and gas downturn and found himself detailing from home. He entrusted Khalid as the default manager of Gloss, and together they began to coach four other young Bruneians, including Faezatul.
But while car ownership is high in the Sultanate, the Gloss Factory debut at a time where the local market is awash with new detailers. Looking to bring a new standard, Aaron bore the cost to fly in Orlando Detail from Indonesia, who are members to the International Detailing Association to do a three-day course in May.
"All our six locals became certified detailers that day," said the 36-year-old, who was one of the first to open a higher end car wash in Gadong the early 2000s. "We are looking to build beyond just one branch with the Gloss Factory. To do that we must have a team. And if we're serious about building and growing together, we have to look at progressing in professional development and salary."
For detailers like Khalid, the recognition provided by the certification was perhaps long overdue. For newer staff like Faezatul, who began working full-time after leaving secondary school without much option for higher studies, being certified a detailer represents a small point of pride.
"I'm very happy to be able to have a certification like this," says Faezatul, whose typical day involves working morning until mid-day at Gloss, before contuing her catering duties in the afternoon till night. "When the customer comes in to collect their car, seeing their reaction and satisfaction, is our reward. Maybe one day, I'll be able to run and own a business."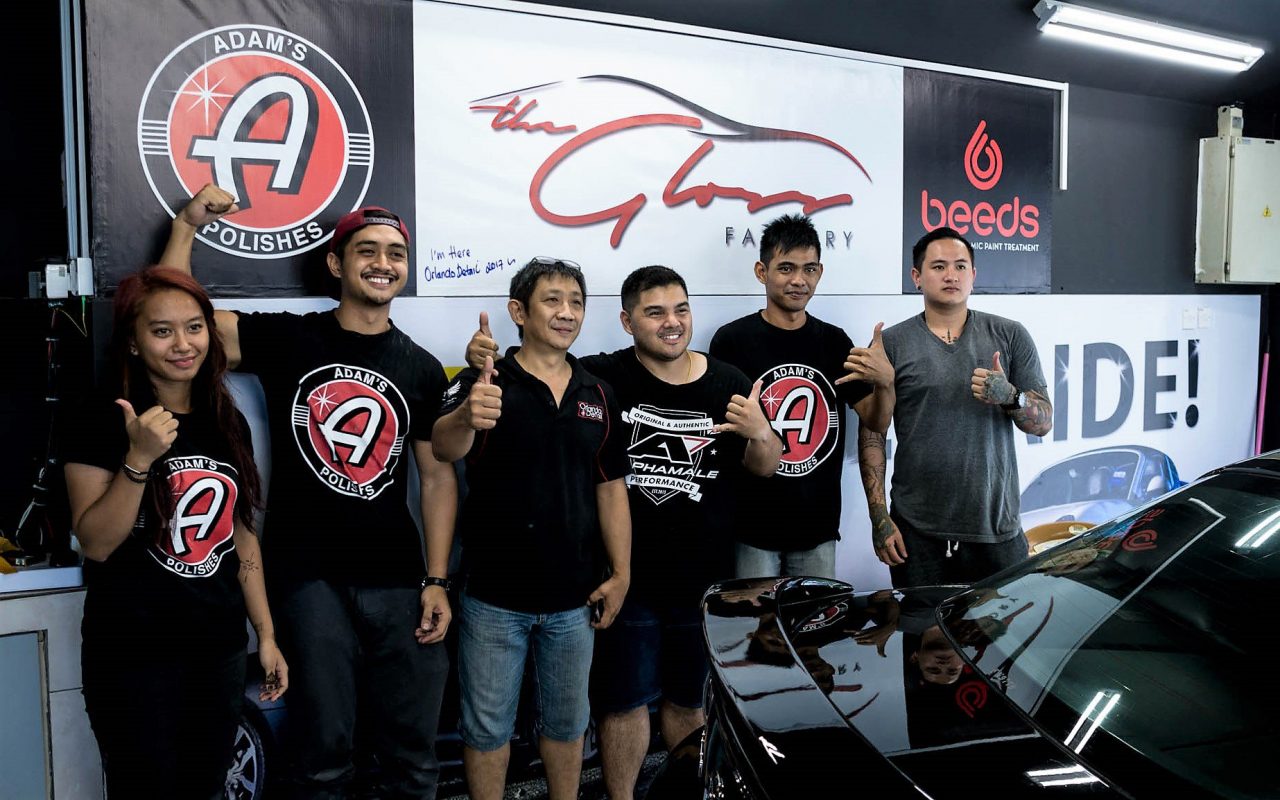 The Gloss Factory is located at Unit 1, Ground Floor, Block B Latiffudin Complex, Jalan Tungku Link, Gadong, BE3719, Bandar Seri Begawan. To stay updated follow @theglossfactory on Instagram, Gloss Factory Detailing Services on Facebook. To get in touch contact +6737218870.