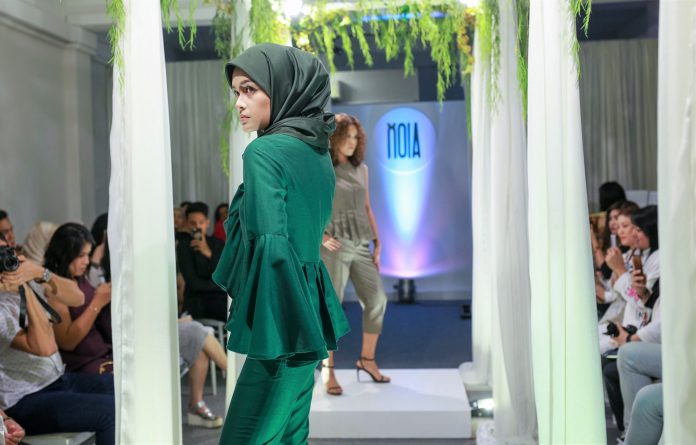 Standing confidently on a small pedestal, Atiqah Ismail smiled at her seated guests as she began explaining the inspiration behind the latest ready-to-wear collection of her fashion house, XOIA, during its launch.
Atiqah explained that the designs featured elements drawn from the architectural patterns of some of Brunei's constructions and buildings infused with shades of Brunei's resources. The series, named as the Jabbari collection, featured elegant minimalistic designs in olive, black, gold and emerald green.
"This particular collection was actually inspired by the Sungai Kebun bridge when it was incomplete," said the 27-year-old (pictured centre below). "When you look at buildings, especially incomplete ones, their designs give out a sort of vibe which invokes some kind of emotion out of you. Megastructures reflects strength and masculinity because of its enormity, giving off strong vibes which I equated to passion and determination."
Atiqah's first dab in fashion design came not out of a creative indulgence but out of a necessity: designing clothes to fit her petite frame, which was difficult to find while studying in the UK eight years ago.
Utilising her love for art, Atiqah decided to take matters into her own hands and started designing and sketching her own clothing, taking inspirations from the architectural designs surrounding her at the time. She would hunt for materials on eBay, send the designs off to the tailors there and finally owned clothes which suited her frame. Catching the attention of her friends with her bespoke designs, Atiqah also began taking in design orders from her coursemates as well as their friends. The commissioned orders helped gave her an additional supplementary income during her university years.
Now, after releasing more than 50 designs sporadically since she first started XOIA in 2015, Atiqah, as the designer and creative director, is more familiar with the processes of designing clothes than she was in university. Her undergraduate Marketing degree also helped in terms of finding out what people want, understanding the market and building her brand.
From ideation, sketching and down to fabric selection, she enjoys managing the project on her own but also credited the network of entrepreneurs she met to have helped her make the management easier.
"Other than the architectural designs that inspired the collection, it is also inspired by the entrepreneurial capacities and creativity of the Bruneian women I know," said Atiqah.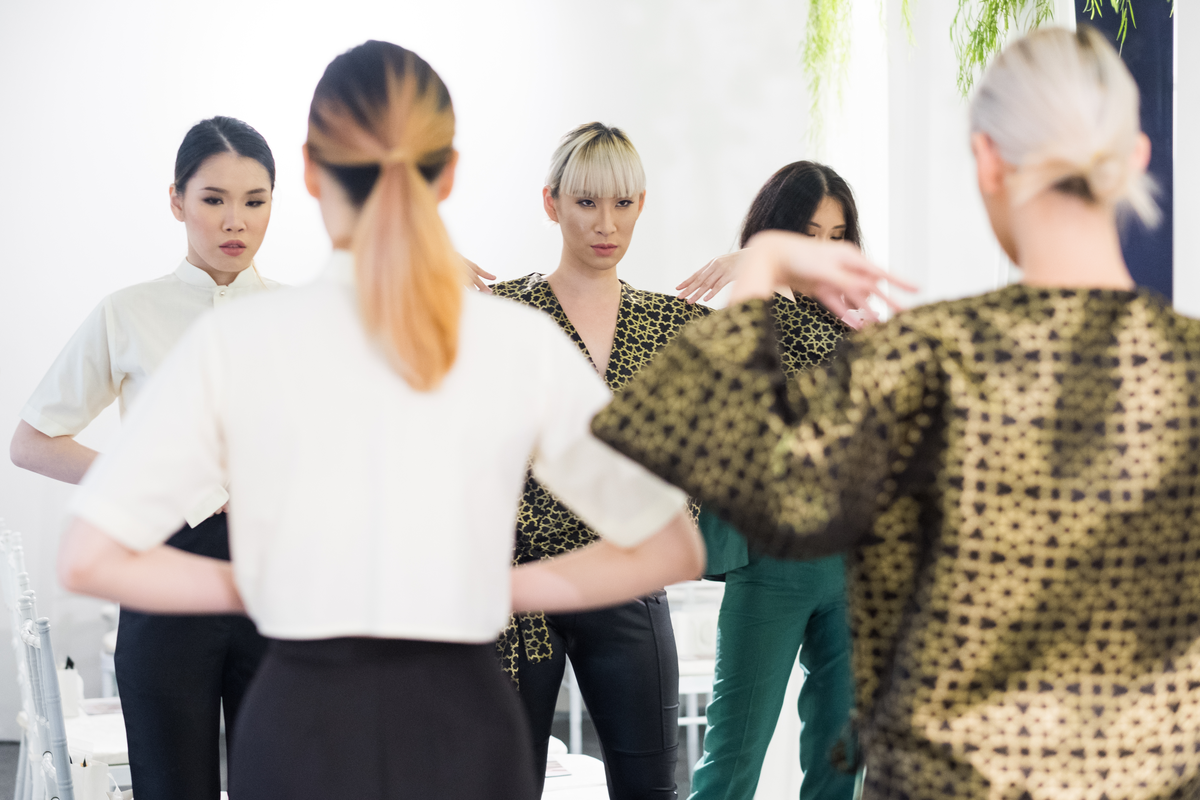 During the recent launch for XOIA's ready-to-wear Jabbari collection, Atiqah worked with more than 10 creative entrepreneurs and micro business owners to make the launch a success – from commissioning a freelance graphic designer to design the invitations and backdrop, hiring an MC to facilitate the launch to selecting make-up artists to do the models' hair and make-up – and then paying them all accordingly to the fees they normally charge clients with.
"The tough part of the creative industry is that most people don't see the value and hard work invested into creating them, so sometimes it discourages people to explore their creativity," said Atiqah.
While at a design competition held last April in Brunei, Atiqah met many aspiring designers who were unsure on how to pursue their career choice. Atiqah hoped that by utilising the creative talents available in Brunei, it will encourage more creative people to embrace their creative side and develop those skills further.

"I want to help because I know how it feels like to struggle and not have your own support system," recalled Atiqah. "I was lucky to have met inspirational people who support each other and shared resources with me."
More than getting customers, Atiqah said it was much harder to identify the supply market locally. She struggled with selecting materials and finding the right tailors on her own before meeting other local creative/fashion entrepreneurs who was very open in sharing their sources and suppliers with each other.
Knowing the importance of having a good support system in a business, Atiqah also wished to help drive other aspiring creatives and develop the local creative industry.
"It's really a blessing if you have people you can network and share resources with. It's not just about business, it's about building each other as well," said Atiqah.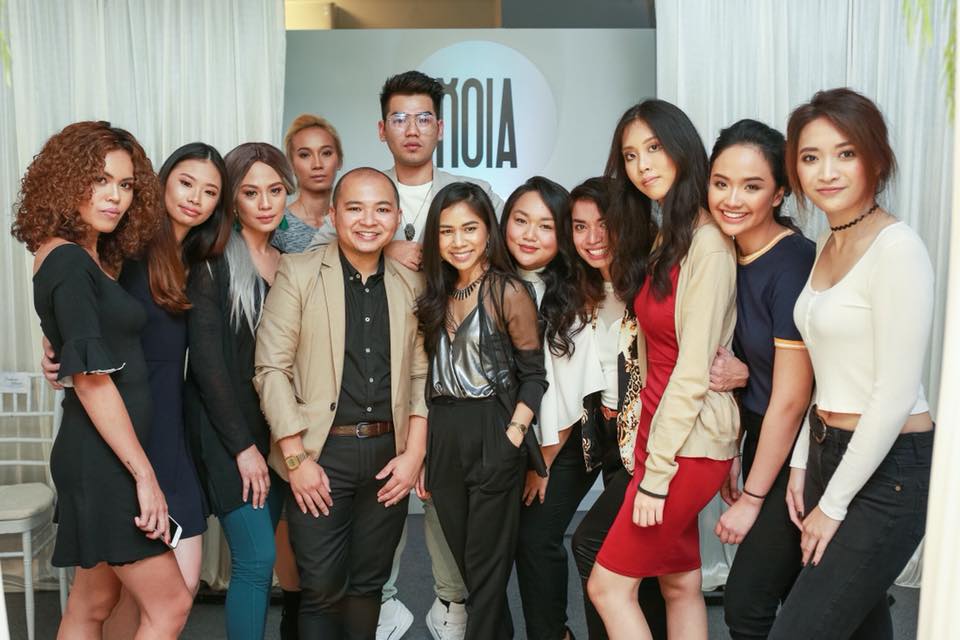 For more information, please visit www.xoiabrunei.com, @xoia.bn on Instagram or XOIA BRUNEI on Facebook. You can purchase XOIA pieces on its website or at Bajoo' Boutique at Unit B8, Warisan Mata-Mata Complex, Jalan Gadong, Bandar Seri Begawan, Brunei Darussalam.