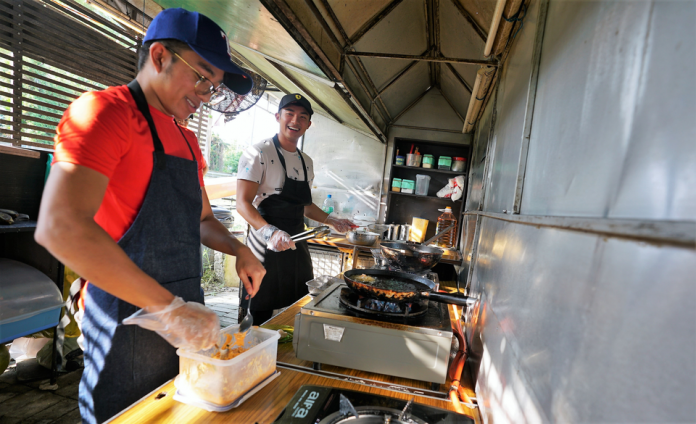 In the summer of 2016, Khairul Annuar Shah Mohd Khir (pictured main R) had just graduated with a diploma in the culinary arts from KDU University College in Shah Alam, Malaysia.
The 21-year-old Bruneian was ecstatic – his performance had earned him an internship at the Ross Bridge Golf Resort and Spa in Alabama in the US, a five-star facility named one of the top 500 hotels in the world.
His younger brother, Mahathir Aieman Shazwann (pictured main L), who also studied at KDU, had just completed a year-long foundation in the creative arts and was looking to continue pursuing a degree.
While Annuar traveled to the US, hoping the internship would be the start of his culinary career, Aieman returned home, where he came to learn of his parent's predicament; the small construction company they owned was mired in debt – made worse by an unpaid project they fulfilled years ago – and were now facing bankruptcy.
"All we knew was that there was a project our parents did that they weren't paid for and that we couldn't pay our debt to the banks," said 20-year-old Aieman. "And if we weren't able to pay up, we risked losing our home."
When Aieman's parents Norlina and Mohd Khir told him they were no longer able to fund his degree at KDU, the 20-year-old decided he wouldn't continue his studies locally either.
Instead, he would help them start a business from their home in Mentiri selling nasi lemak in the style of Mohd Khir's late grandmother, a Malaysian from Ipoh, to pay off their debt.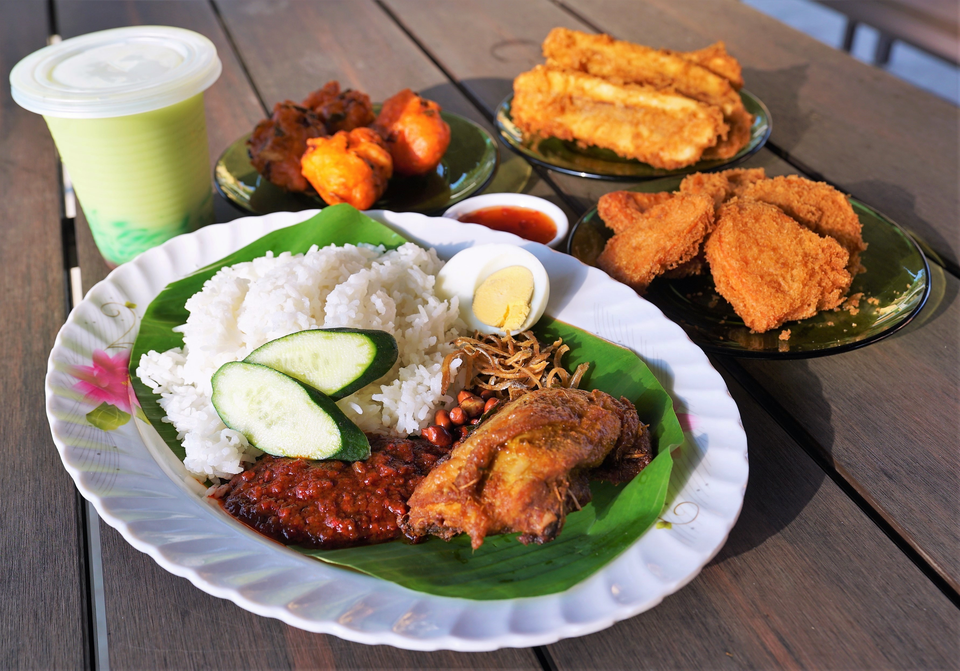 They began in September 2016 making deliveries, but in a saturated market, they needed physical exposure – so they agreed to pay $400 monthly to set up a roadside stall located within a residential compound in Simpang 209 of Jalan Kota Batu. They moved in November 2016.
"We're opposite Soon Lee (complex) and next to One Station so there are a lot of cars driving past," said Aieman. "We're hoping that they'll stop by for some food."
But even along the roadside, Nasi Lemak Ipoh also faces stiff competition; Jalan Kota Batu is host to a strip of similarly styled roadside stalls. With a unique name and a consistent recipe, they were able to open with an initial average of $100 in sales a day.
In June the following year, Anuar returned to Brunei from the US, having completed his internship. He soon heard back from Ross Bridge, who were now offering him a professional, four-year contract as an entry-level chef at their prestigious resort.
Not wanting Anuar to be distracted by their difficulties, the family had kept their struggle silent while he was in the US. "Only when I came back last year did I learn that we were facing bankruptcy," said Anuar.
"Becoming a chef was a dream of mine; ever since I was young and followed my mum and our relatives around the kitchen cooking. But being here for my family was more important. I could not let them face this on their own. I declined the contract."
Anuar used his experience to level up Nasi Lemak Ipoh; he established and standardized the kitchen's workflow, making the plating of packing of each nasi lemak quicker and more consistent, and encouraged the expansion of the menu to while keeping the direction focused on serving wholesome, affordable food.
"We formally registered the business as The Brother's Kitchen," said Aieman.
Sales increased – days passed where they were able to gross a few hundred dollars – and they even earned themselves a short radio interview on Kristal FM in October last year which helped spike traffic to the stall.  But the brothers must not only maintain momentum but grow it – if the family is to stand a chance of repaying their debts and keeping their home.
One had dreams of working in a five-star kitchen, and the other had hoped to learn graphics and software to build video games. For now, either scenario irrelevant, as the brothers said they must come together – in earnest and without compromise – to make sure the family stays afloat.
"This business has given us a chance," said Aieman. "We have to make it work."
The Brother's Kitchen is located at Simpang 209, Jln Kota Batu, Kg Mentiri and opens from 8.30am to 9pm from Monday to Saturday. Follow @nasilemak4u on Instagram to learn more and contact +6737210097 to get in touch directly.