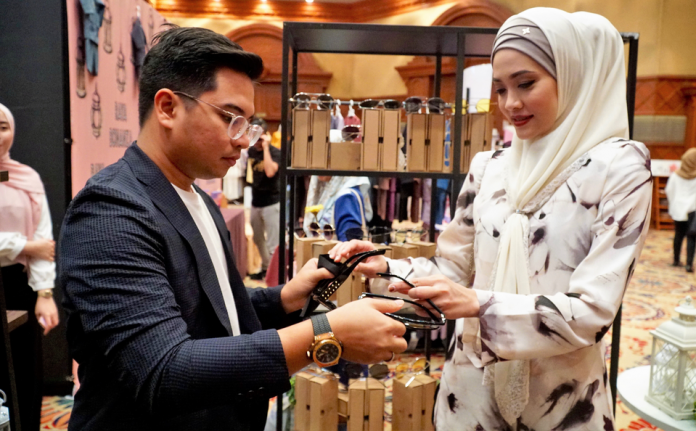 22 local fashion businesses are looking to capitalize on the upcoming festivities by participating in the first Raya Bonanza at Rizqun International Hotel which runs until Sunday.
Organized by the newly founded Scarfista, Raya Bonanza is housing 32 total vendors on Level 4, selling mostly fashion, accessories and health and beauty products targeted at shoppers preparing for the Hari Raya celebrations next month.
Scarfista's owner Mia Suria, who is also the founder of the Brunei Islamic Fashion Week (BIFASH), said the Raya Bonanza launched earlier today was aimed at providing a "fresh event" in a different setting that hopes to reach out to a "more diverse audience."
"With Scarfista's events we want to reach out to more people – it's a similar (sales) platform like BIFASH but with a different branding," said Mia, who hopes to launch the event next year in Singapore and Malaysia. 
"We want to increase recognition for local brands as exclusive lifestyle brand choices by providing them a spot amongst known international modest fashion brands in a commercial prime location. Next year, we hope to do the same, but overseas, where our local brands will have their turn to be the international vendors."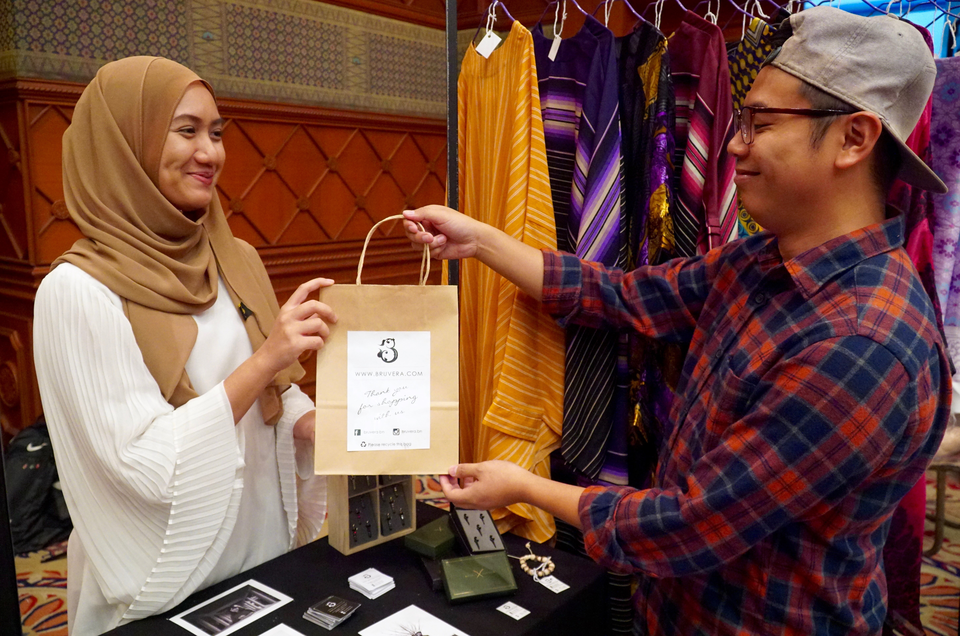 Rental space for local vendors begin at $600 for the three-day event – a modest price according to the businesses participating, who are confident that the event's commercial location and Mia's marketing will draw customers with spending power.
The co-founder of BRUVERA (pictured above) an online shopping website selling a curated line of Bruneian fashion, beauty and lifestyle products, said she joined the event to market the local businesses that sell through her website.
"Even though our sales are mostly online this gives us an opportunity to meet customers in person and validate our service and the products available in our online store," said Edah Hasnal.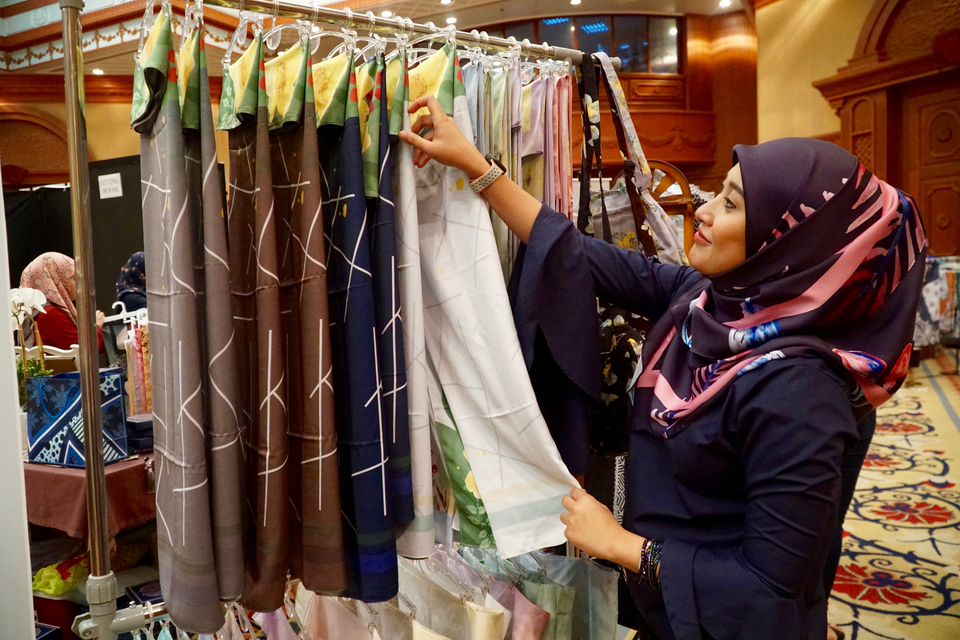 Suzanna Maidin (pictured above) the founder of Soozan Care and Wear – a fashion and skincare brand focusing on organic products as well as shawls, scarves and accessories – joined to gain more exposure for her brand.
Running her online business from Tutong, Suzanna said that expos and bazaars such as Raya Bonanza also enables her to assess her competitors and the event scene.
"It gives me a chance to see how other vendors operate since I am new to the business," said Suzanna. "It is also a good place to make friends with other vendors and explore possible collaborations."
Others are using Raya Bonanza as a platform to unveil their latest collections. The 16-year-old founder behind Noor Mutiara Scarves Najdah Rahman, launched her Raya collection comprising of 10 new designs, which includes lace and beads on blue, black, red and peach coloured fabrics.
"It is a great way to gain more exposure through foot traffic and helps boost the business," said Najdah. "Raya Bonanza are really good in marketing and promoting their vendors so that was a major pull factor in my decision to join the event."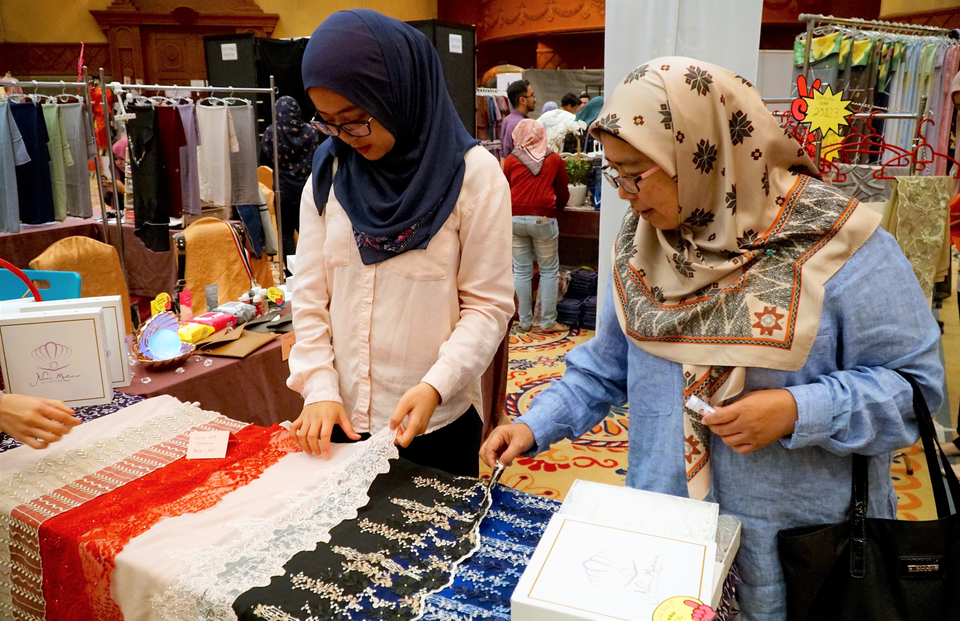 For more information, follow @rayabonanza on Instagram and Facebook. The event, which runs until Sunday, May 25, closes from 5.30pm to 7.30pm in respect of the breaking of fast.