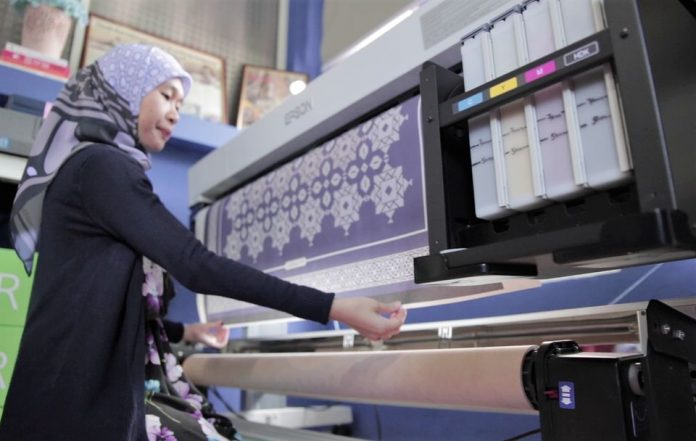 By Darussalam Enterprise
Micro, small and medium enterprise (MSMEs) are a critical force in the global economy, driving innovation, economic development and job creation. More than 90 percent of the world's businesses are MSMEs, and in emerging markets, are responsible for 80 per cent of newly created jobs.
Despite their wide representation, they do not have a commensurate share in Gross Domestic Product and exports, signalling a clear need for improvement towards bolstering their contribution. Within Brunei, the development of MSMEs are essential component of the national vision, Wawasan Brunei 2035, which envisions a dynamic and sustainable economy with a per capita GDP that's amongst the top ten in the world.
To enable entrepreneurship and spur the development of MSMEs that are innovative, diverse and competitive internationally – Brunei has recently embarked on an ambitious reform agenda to improve the ease of doing business in the Sultanate as well as established a national body dedicated to support MSMEs.
Through a whole of nation approach, the Brunei government, working closely with the private sector, has successfully risen in the past four years from 108 to 56 out of 190 economies in the World Bank's Ease of Doing Business report – which tracks the regulatory framework affecting businesses throughout their lifecycle.
In 2016, His Majesty the Sultan and Yang Di-Pertuan of Brunei Darussalam consented to the establishment of Darussalam Enterprise, also known as DARe, to champion the development of MSMEs into dynamic and resilient drivers of economic growth.
On the occasion of International MSME Day, we would like to thank MSMEs for their contribution and resilience towards building a better future. We also want to take this opportunity to invite MSMEs to engage with us; to allow us to understand your business needs and to provide you with the support needed to break through markets and grow.
DARe currently runs three training programmes for MSMEs, beginning with the Industry Business Academy which covers core business skills – from financial management to marketing – through modules taught in classes, which has seen 3,400 business owners and employees participate.
DARe also runs two business bootcamps throughout the year – which provide intensive training, mentorship and access to investors and markets.
The Startup Bootcamp – a 100-day accelerator programme – targets businesses with the potential to scale rapidly and grow beyond Brunei. The first two cycles of the Startup Bootcamp saw 46 companies participate – collectively raising over $580,000 in investment and creating close to 400 employment opportunities.
The Micro Business Bootcamp focuses on upskilling youth who are looking to start and run their own businesses, providing them with knowledge as well as instilling them with the grit and determination needed to follow through with their business ideas. The first cycle, which took place earlier this year, developed 32 new businesses.
In financing MSMEs, DARe has introduced a Microcredit Financing Scheme which offers a financing of up to $15,000 Brunei dollars. DARe also works closely with the newly established Bank Usahawan, where MSMEs can obtain financing of up to $750,000.
DARe also provides MSMEs with space for expansion and growth, including incubation space for startups and industrial land and ready-built factories for larger businesses. Over 300 businesses currently occupy the 29 industrial sites across Brunei's four districts managed by DARe, engaging in a range of manufacturing and services.
To enable MSMEs to access markets locally, DARe has launched the Made in Brunei initiative which provides Bruneian-made products with access to a growing number of retail outlets nationwide, as well as product displays strategically located at premier hotels and the Brunei International Airport.
DARe also connects MSMEs to international markets through international expositions and trade fairs and is developing a comprehensive programme to enable MSMEs to have the production capacity, international certifications and logistics to export successfully.
To address specific problems, issues and inquiries from MSMEs, DARe has also set up three Business Support Centres. A flagship branch is situated in the capital which houses 13 different government agencies, with branches in the districts Belait and Temburong. These centres operate as a frontline service for MSMEs to facilitate business-related processes and record their issues, which are then resolved through a dedicated support team. More than 16,000 visits have been recorded at these support centres, with 83% issues resolved.
With the growing influence of digital and social media, DARe has also set up Biz Brunei, an online news platform to promote entrepreneurship by chronicling the journey of local MSMEs and socializing the latest business opportunities and reforms through articles and videos.
DARe is continually assessing the business landscape, and in an increasingly globalised economy, is striving towards delivering and improving initiatives that enable Brunei's MSMEs to integrate and grow the global value chain.
To get in touch with DARe, contact+6738363442, +6732384830 or email dare@ei.gov.bn. You can also visit the Business Support Centre at Level 1 of the Design & Technology Building, Simpang 32-37, Kg Anggerek Desa, BB3713.