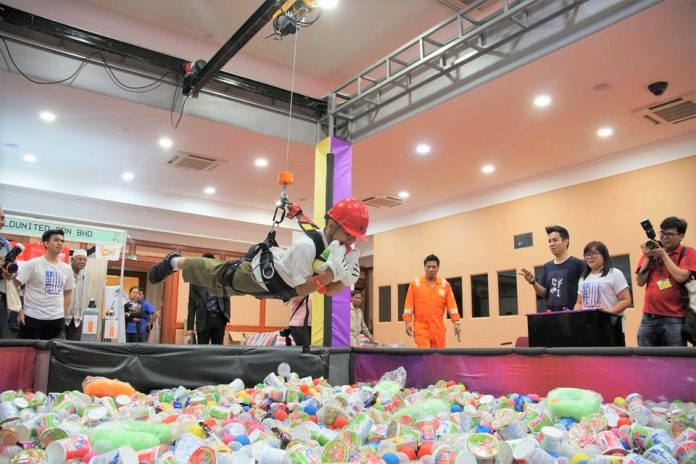 Brunei's largest sales and trade show Consumer Fair (CF) has returned for its 21st edition with an all-new Thailand exhibition – and a human claw – as it looks to pull in tens of thousands of visitors at the International Convention Centre in Berakas.
400 booths from 180 local and international organizations are participating across six zones spread until Sunday 10pm, covering a wide range of consumer products and services including electronics, food, fashion, travel and household items.
Minister of Finance II Yang Berhormat Dato Seri Paduka Dr Hj Mohd Amin Liew Abdullah officiated and toured the event yesterday afternoon alongside D'Sunlit's Executive Director Dato Paduka Haji Danial Haji Hanafiah and Managing Director Jackson Ting.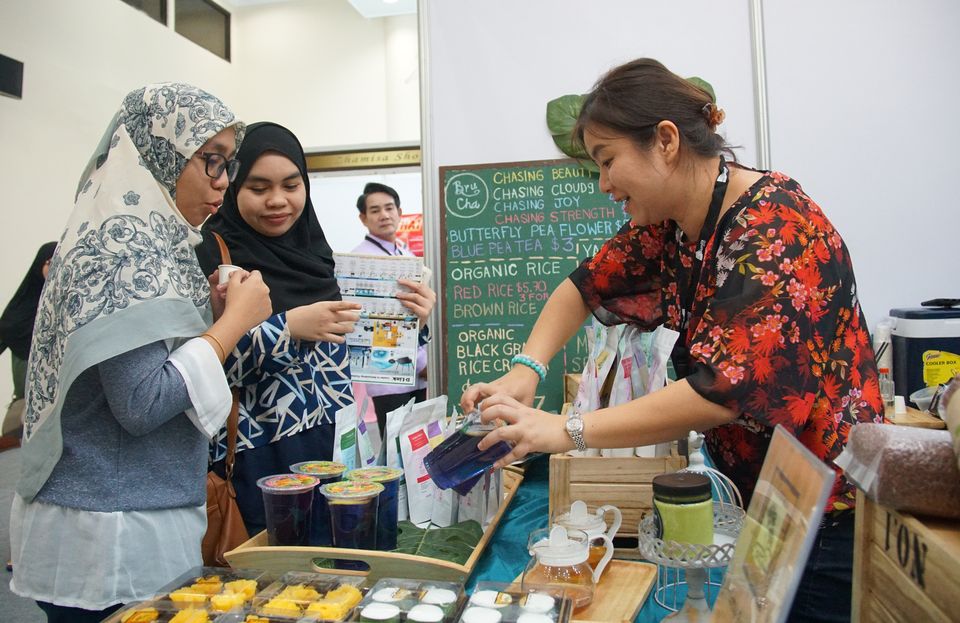 "The Consumer Fair focuses on providing a big business platform as possible for all participants, especially for local SMEs," said Dato Hj Danial. "Another highlight is the Thailand Grand Fair 2018 bringing the authentic and rich Thai flavours with its theme of 'The Best of Thai Street Food.'"
Sydney-based Thai Chef Sujet Saenkham will be on hand to teach the fundamentals of Thai cuisine in a series of cooking demonstrations, with a som tum (papaya salad) making competition also being held with prizes including an all-expense paid trip to Bangkok.
The claw machine  – a nostalgic arcade machine where a joystick is used to operate a crane to pick up prizes in a box – makes a giant-sized comeback, with D'Sunlit switching out the claw for a human strapped securely with a harness hoisted over a pool of softballs with goodies (pictured main). Each participant pays $5 for a try, and can get an accomplice to handle the controls for a minute to secure as many prizes from the pool as possible.
CF was launched in 2008, and has developed into D'Sunlit's flagship event serving as a one-stop retail experience offering the latest products and services at promotional prices.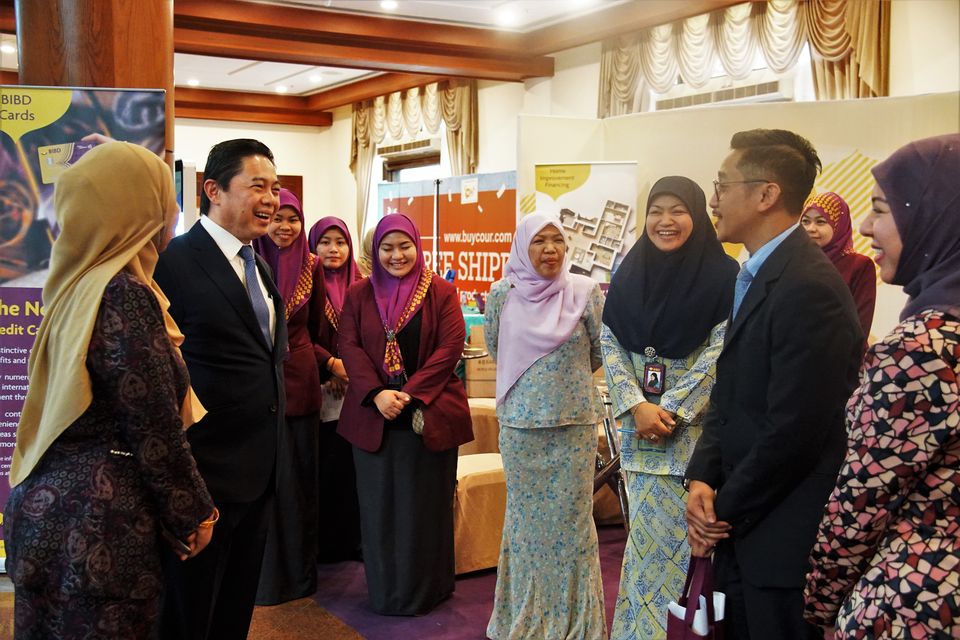 CF21 runs from June 27 to July 1 from 10am to 10pm, closing on Friday from 12pm to 2pm. Shuttle buses are also available from the Indoor Stadium to ICC throughout the event. For the latest updates follow @consumerfair.bn on Instagram and Facebook, and contact +6732453666 to get in touch directly.