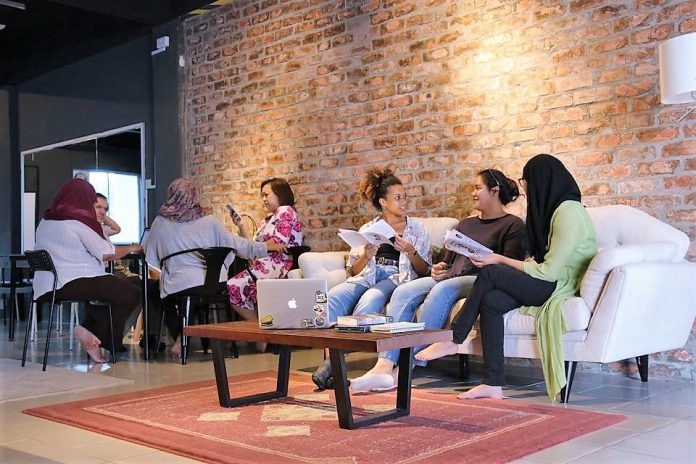 After graduating from university in Australia and holding down an IT job at an investment holding company back home, Fitri Ali (pictured below) decided to take his first crack at business – taking over Max's fitness gym in Tanjong Bunut.
Then in his 20s, he enjoyed working out, and reasoned that managing a gym would be a logical progression. But he found himself out of place within the traditional bodybuilding subculture, and while the gym made ends meet, it wasn't progressing.
Fitri instead found himself spending his spare time on creative projects, including being involved in Brunei's first PechaKucha; a global movement bringing together designers and creative professionals through short presentations and sharing sessions.
"Being able to share your creative work and connect with like-minded people was something I really missed from university," says 29-year-old Fitri. "And what I started to see here was that there wasn't really enough collaborative spaces where creative communities could grow."
Fitri worked on setting up a project called The Future People (TFP) with a vision of growing the creative and entrepreneurial community – and decided to overhaul his stagnating gym into a budding co-working and event space dubbed The Post to be TFP's first fully-fledged product.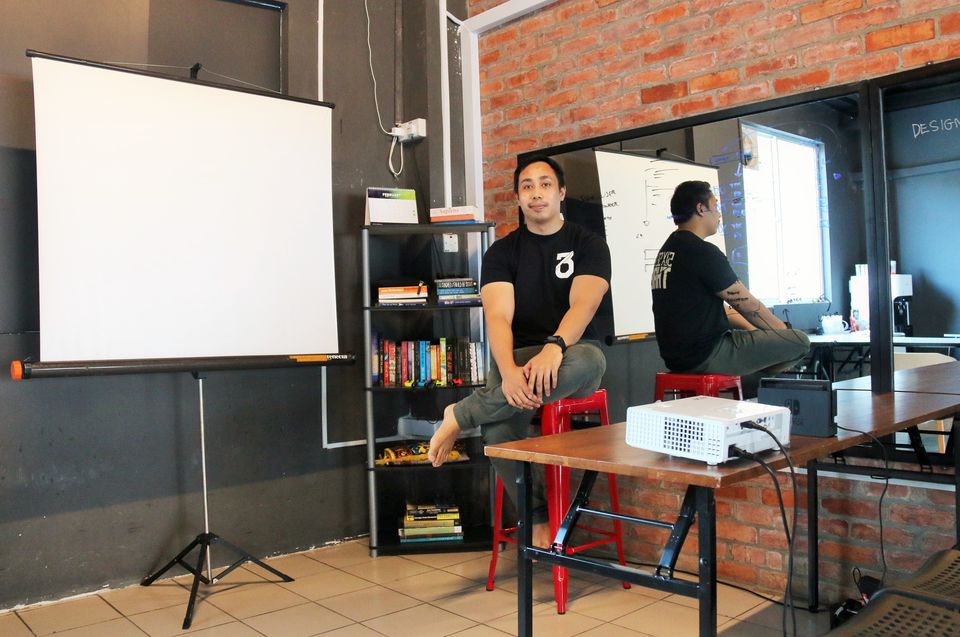 "By the end of 2017, I realized that we wanted to start the year anew. What we're offering at The Post isn't just space but the opportunity to connect and grow with others," said Fitri.
The 29-year-old let go of one of the two units which used to house the gym, and painted some of the walls of the remaining unit dark grey, while the others he left as exposed brick for a raw, industrious feel. He kept things simple – standard tables and chairs, a sofa, as well as a projector for those looking to host meetings or make presentations.
An internet connection between 15 to 20 Mpbs – which Fitri plans to upgrade soon – was also supplied. He set the rates at $120 a month for those registering as individuals and as low as $80 (per person) for those with organizations of three people or more.
"Those signing up for the monthly package get the thumbprint security access; so they can access the office at any time, any day," said Fitri. Daily passes are $7 between 6am to 6pm, and $5 from 6pm to midnight. A whole day from 6am to midnight – 18 hours – is $10.
For events, the unit costs $70 on a weeknight and $80 (6 hours) on the weekend – going cheaper for those booking more than once a month. The place can sit up to 50 for an event, and about a third of that for office space.
Slowly, The Post is starting to see some buzz – over the past few weeks they've hosted art, acting, graphic design, social media marketing classes by non-governmental organizations, startups and freelancers.
"It's still very early," said Fitri, who's found a renewed sense of fulfillment from starting The Post. "But we hope to build a community that can play its own part in bringing Brunei forward."
The Post is located at Unit 9 on the first floor Bock F (same as BIBD Tanjong Bunut) of the Hua Ho Tanjong Bunut Complex. Follow @thepostbn for the latest updates.