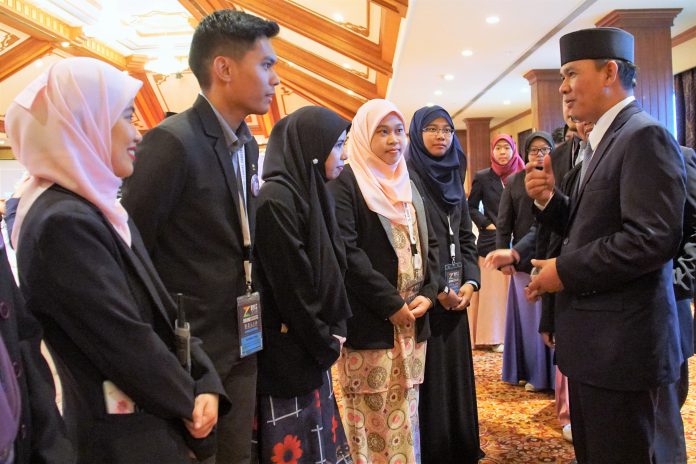 The 200 participants of the first Brunei Young Leaders Convention (BYLC) will have access to a pool of over 30 leading public and private sector professionals as mentors to guide them in implementing projects that contribute towards Brunei's Vision 2035.
Project lead of BYLC and Legislative Council member Yang Berhormat Iswandy Ahmad said the organizing team would be producing a report that would document the progress of BYLC participants' projects following the convention held last August 7 to 9.
"The purpose of BYLC was to help youth understand what the national vision is (Wawasan Brunei 2035) so that they can kick-start new projects or improve existing ones," said YB Iswandy recently.
"But what's also important is for us to socialize what assistance or resources are available for project implementation, which is why we sought after a wide range of mentors who can either help participants directly or connect them to the right focal points."
BYLC's mentors include Legislative Council members Yang Berhormat Hafimi Abdul Haadii and Yang Berhormat Siti Rozaimeriyanty Dato Seri Laila Jasa Haji Abdul Rahman, Darussalam Enterprise CEO Javed Ahmad and Brunei Economic Development Board CEO Soon Loo.
YB Iswandy added that BYLC – which was jointly organized by startups Al-Huffaz Management and Generasi Bekarih – is being targeted to be hosted annually for at least another two years with entrepreneurship high on the agenda.
"One of the takeaways of BYLC was that entrepreneurship is rising," said YB Iswandy. "Especially to advance causes sustainably through social enterprise. But entrepreneurship is not limited to starting your own business but is a way of innovative thinking; solving problems in new ways and being resourceful."
He also shared that Yayasan Sultan Haji Hassanal Bolkiah funded the $150 registration fee for 150 participants, with the remaining youth either self-funded or sponsored by their respective corporate organizations.
During BYLC, participants were briefed by the Wawasan secretariat – who explained Brunei's vision 2035 for an educated, highly skilled people driving a dynamic, sustainable economy ranked within the top 10 countries (per capita) in the world.
The 13 strategic areas under Wawasan were also touched on, which include education, the economy and manpower planning.