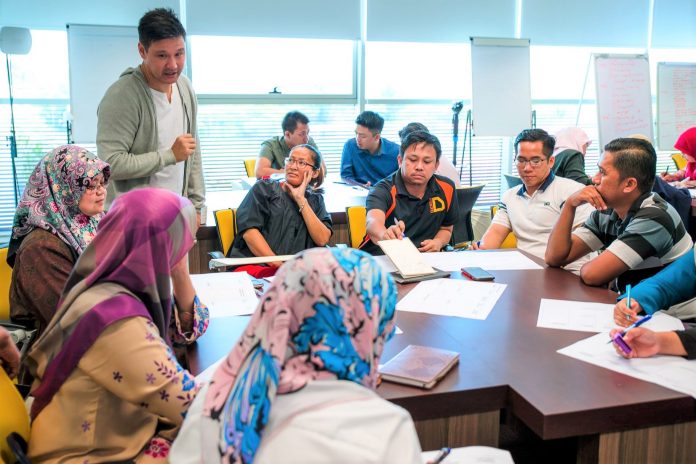 Darussalam Enterprise (DARe) is inviting aspiring and existing entrepreneurs in Brunei looking to develop their businesses to register for their micro bootcamp and accelerate bootcamp programmes that will begin at the end of the month.
Golden Equator Brunei will be running both bootcamp programmes, which are fully sponsored by DARe, using a blended approach of online and in-person training that will comprehensively cover the development of a business plan and roadmap.
More than 130 companies have participated in DARe's business bootcamps, collectively raising more than $1 million in investment and creating more than 500 jobs in the process.
Graduates of the programme will be monitored for six months and have access to DARe startup initiatives including co-matching grants of up to $20,000, office or incubation space and mentorship with industry experts.
Golden Equator is also expected to connect participants to business and investment opportunities regionally through their headquarters in Singapore.
The micro bootcamp targets smaller businesses with under four employees that are looking to sustainably grow within Brunei, while the accelerate bootcamp targets startups with a high potential to scale rapidly inside and outside Brunei by leveraging on technology, franchising and a focus on raising investment from venture capitalists.
Participants previous four cycles of accelerate include dessert maker Rumah Gelato, legacy planner Memori, agritech startup Agrome IQ and Al-Quran teaching service Al-Huffaz management; while micro bootcamp graduates include Pais Daging C-Haji, healthy meal prep Seven Sporks and Brunei Delivery Services.
Accelerate will run across 12 weeks, with workshops and consultations typically on Friday and Saturday. The programme begins by covering how to identify market opportunities, building a team and setting targets before delving into marketing, developing a minimum viable product, mapping out financial projections and pitching.
Accelerate will culminate in a demo day where participants have the opportunity to pitch to a panel of regional investors.
Meanwhile the micro bootcamp is spread across four weeks, with each week dedicated to covering business essentials, marketing and finance before ending with a business plan clinic. The programme's classes are typically held from Monday through to Thursday.
Businesses can apply for the bootcamps online by clicking on the hyperlinks for micro and accelerate. Those unsure of which bootcamp to apply for can apply to either, as the programme facilitator will segregate the businesses following an ideation day where applicants of both micro an accelerate will be brought together for an introductory workshop.
Deadline for application is October 16.