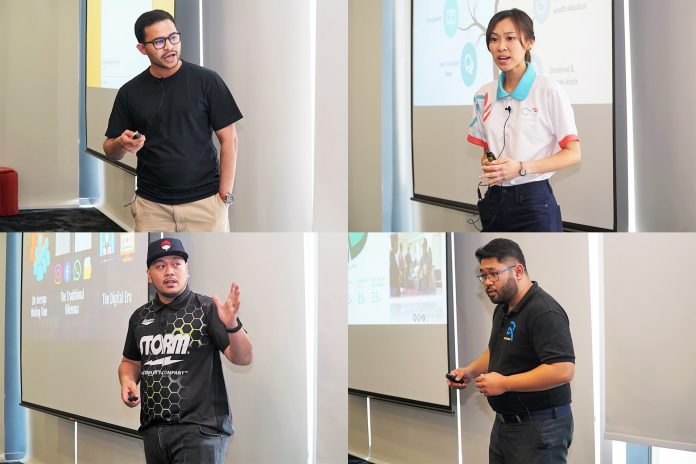 Singapore-based venture builder Golden Equator Consulting (GECo) is confident that Brunei companies under Darussalam Enterprise's (DARe) fourth accelerate cycle will secure investment by the year's end after they pitched to regional venture capitalists in Singapore yesterday.
The founders of online marketplace Rotuku, online legacy planner Memori, insurance chatbot service essentials.ai and bowling application Bowlus pitched at GECo's headquarters yesterday to Rekanext Capital Partners, Gree Ventures, REAPRA, Fundnel and Golden Equator Capital in a demo day held to culminate the 100-day accelerate programme.
GECo's managing partner Adam Flinter said that the startups – who are either operational or have recently developed a minimum viable product – have piqued the investors' interests and now must follow through with traction to secure funding.
"The feedback from the panel has very positive; now they must show traction – whether growth in users or revenue – and I am very confident these companies will get invested in this year," said Flinter, whose company facilitated the fourth cycle of accelerate, formerly known as Startup Bootcamp.
Memori, an all-in-one online platform that enables the everyday person to create and manage wills, insurance policies, memorial services and passwords has already secured USD 100,000 from 113 Venture Growth Fund in one of Brunei's largest seed rounds of international investment.
Accelerate's previous three cycles saw 46 startups collectively raise BND 919,000 in investment – the majority from angel investors in Brunei – and provide employment for more than 360 people.
In a typical startup financing cycle, initial investment often comes from individuals, sometimes called 'angels' which includes family members and friends. GECo is looking to take this a step further by successfully connecting accelerate's participants with venture capitalists (VCs) – investment firms with deeper pockets – that are keen to provide seed funding for early-stage startups in exchange for equity.
Seed funding and investor expertise will help the startups meet their ambitions of establishing and then scaling beyond Brunei, as well as lead them towards future investment rounds with VCs looking to fund more mature startups who show potential of listing on the stock exchange.
Managing partner of Singapore-based VC Rekanext Capital Partners Ambar Machfoedy said he would be engaging two of the Brunei startups for further discussion and potential investment.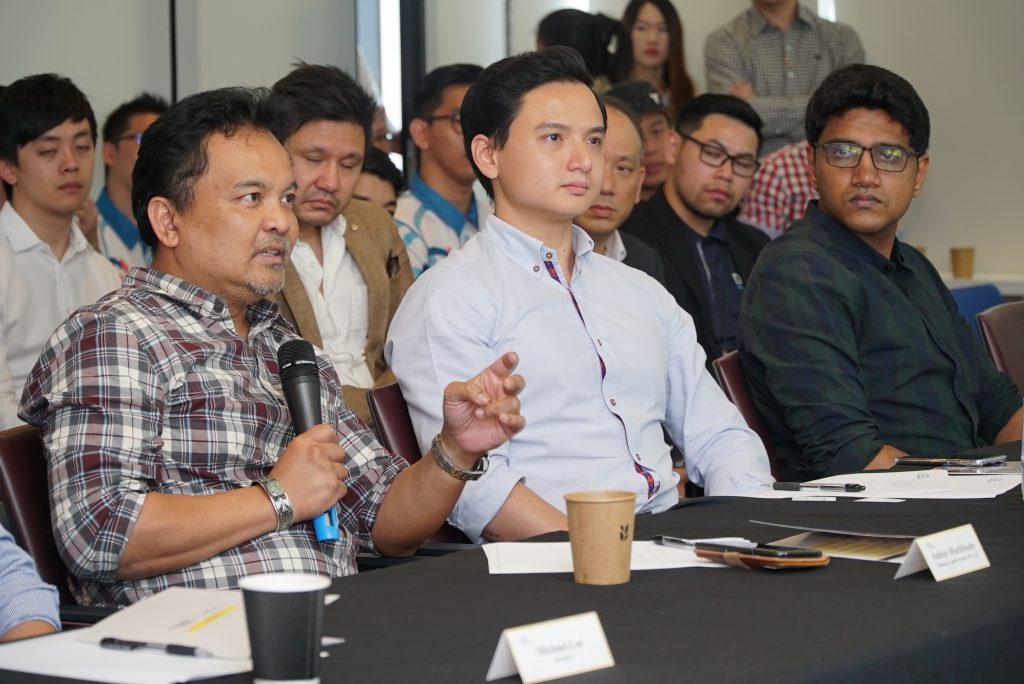 "I believe they have chanced upon something that is unique that can be offered to markets outside Brunei, that are currently not being offered by any other startups (at a mature stage)," said Ambar.
"There are some unique ideas, especially with the wills (Memori) and insurance chatbot (essentials.ai). If they able to establish themselves here and market aggressively they can win because in such situations the barrier to entry is the customer base, and once the customer latches onto the service, it's very hard for others to try to take over the customers."
Ambar, who said this was Rekanext's first time listening to pitches by Brunei startups, also echoed the sentiments of the investor panel that the startups' ideas were "refreshing" in tackling areas not commonly pursued by Singapore's startups.
"The interesting thing with the Brunei startups are that they passionately believe in what they are trying to achieve. One of the real facets of building a (startup) ecosystem is actually trying to solve genuine problems and not necessarily trying to find what gets funding the quickest or what the industry is doing," said Flinter.
E-commerce platform Rotuku, who took third at Brunei's ICT awards, are looking to enable micro, small and medium enterprises (MSMEs) from Brunei and then the region to develop exportable halal products to be sold on their platform.
Essentials.ai are looking to innovate frontline sales for insurance companies by building an artificially intelligent chatbot launching next month that can communicate and market with digital-savvy customers.
Meanwhile BowlUs, who have completed the Y Combinator programme online, a prestigious American seed accelerator, said they have already launched their website and trialed their system at the 3rd Asian Intercity Bowling Championships in Sarawak last November over 1,400 games.
Founder Syu'aib Rafie – a former competitive bowler – says they are looking to solve the problem of long waiting times and physical record keeping of scores at bowling alleys with an all-in-one application that will track and gamify bowlers' performance. Aside from tracking individual perfromance, the data collected by BowlUs would also be valuable for bowling centres, associations and equipment manufacturers.
Memori, essentials.ai and Rotuku were selected out of a pool of 18 startups from accelerate's fourth cycle during a 'demo day' held in Brunei last month. BowlUs was a participant of the third cycle, and were selected after an open invite to companies based at iCentre, an incubation space under DARe.
DARe is planning to host three cycles of accelerate annually, which is a fully sponsored business development programme open to local entrepreneurs starting or running businesses that have the potential to scale beyond Brunei. Applications for the fifth cycle are now open online.