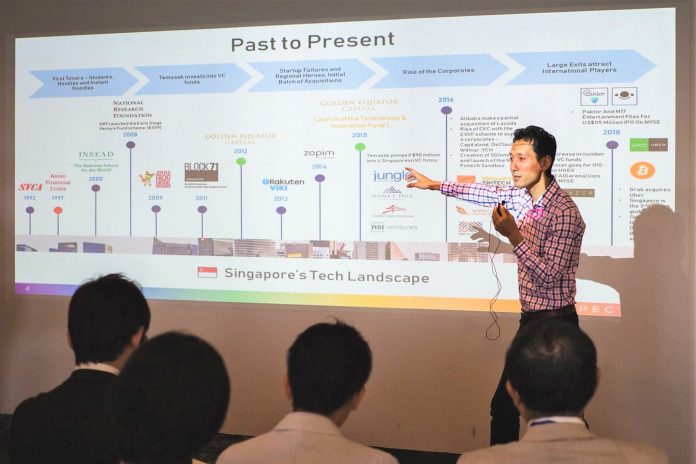 Singapore-based Golden Equator Consulting (GECo) will be partnering with Brunei's national body for local businesses Darussalam Enterprise (DARe) to run the latest cycle of its Startup Bootcamp.
Designed as an intensive 100-day programme for startups with ambitions to scale beyond Brunei, Startup Bootcamp's first two cycles saw 46 companies raise $580,000 in investment and create 361 employment opportunities.
GECo is a digitally focused business consulting firm which falls under Golden Equator Holdings – who have access to multi-million dollar venture funds – the most recent a joint $120 million fund with a Korean firm to be invested in high potential Southeast Asia startups.
In a press release on their new partnership with DARe, Golden Equator said that the Startup Bootcamp programme would culminate with the three best startups being flown to Singapore to pitch before a panel of investors.
"We are excited to be working with the DARe to equip Bruneian start-ups and SMEs to expand into Southeast Asia as its base," said managing partner of Golden Equator Consulting Adam Flinter.
"As small countries, Singapore and Brunei share many similarities and a strong relationship in today's uncertain and complex world, which we hope to continue to deepen."
GECo said the bootcamp's curriculum would engage venture capital firms, blockchain and cryptocurrency consultants as well as experts from SPECTRUM, a technology and innovation business club of which Golden Equator is a strategic partner to.
To apply for the bootcamp, download the registration form from DARe's website and email to startup.bootcamp@dare.gov.bn. Final day for applications is August 27.
Startup Bootcamp is fully sponsored by DARe and was initiated in 2016 as part of its capacity building programmes to provide aspiring and existing businesses with the knowledge and skills to grow.