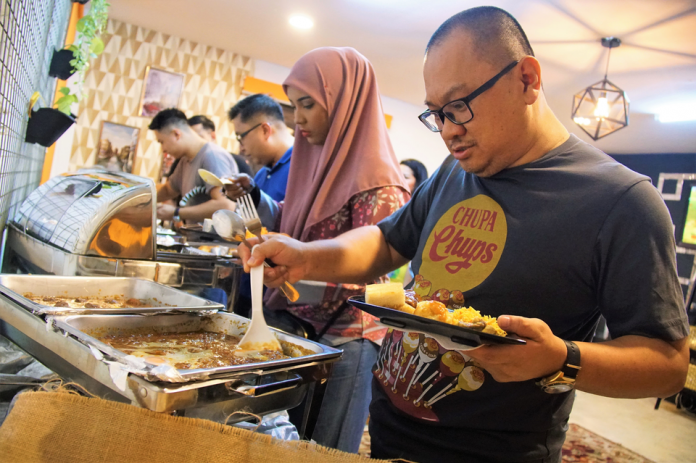 Kofta Diva has launched a super-sized menu of five dishes combining Western, Bruneian and Middle Eastern cuisine with a new, expanded seating area at their Jalan Durian branch in Kg Jaya Bakti, Perpindahan Berakas.
Initially a takeout business by Hjh Dewi Hairani Hj Thani and her Moroccan husband Issam, Kofta Diva is now looking at catering to customers looking to dine in – especially families and groups of friends.
"The XXL menu is all about sharing food together affordably," said Hjh Dewi, a former teacher turned businesswoman.
"Our first super-size dish was the Kofta Diva talam (tray). Aside from our frites (thick cut fries topped with different sauces) it became one of our best sellers; giving us the idea to expand the Kofta menu to have more XXL options."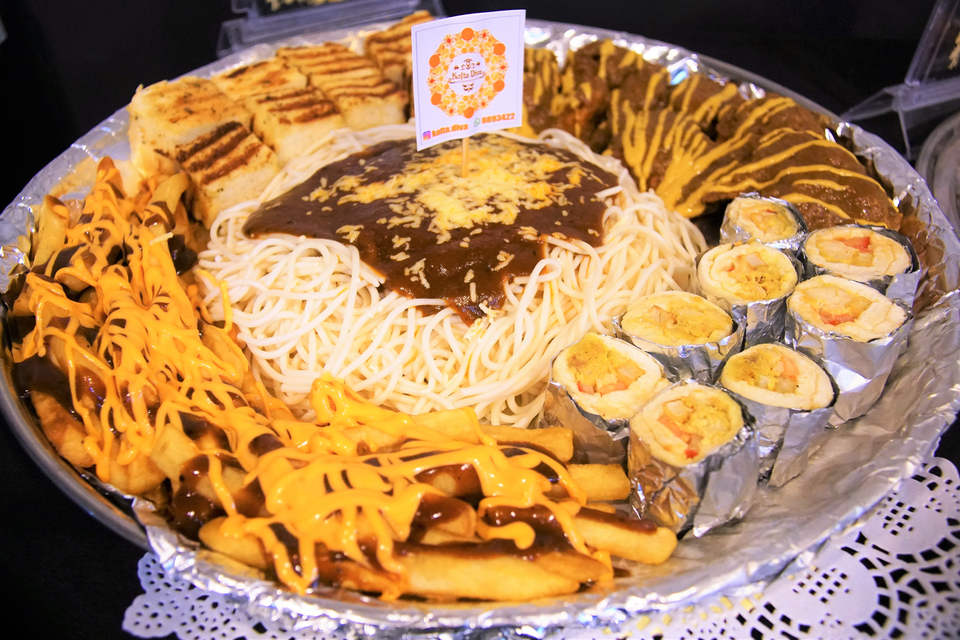 Kofta Diva's XXL menu includes a tray of thick cut fries – good for at least three persons – along with two sauces of choice for $7; a foot-long chicken shwarma for $10; a dessert platter of Malay kueh including keria, jala, molen pisang, tauhu begedil and mini doughnuts for $8 and a mixed rice combo called nasi abuk special – white rice topped with a dark sambal and sides of fried chicken, eggplant, anchovies and hati buyah (beef liver and lungs) for $4.
Kofta Diva, which began with Hjh Dewi receiving orders online and making them from home, has since expanded to two other takeout locations in Lambak and Rimba, which focus mostly on selling fries.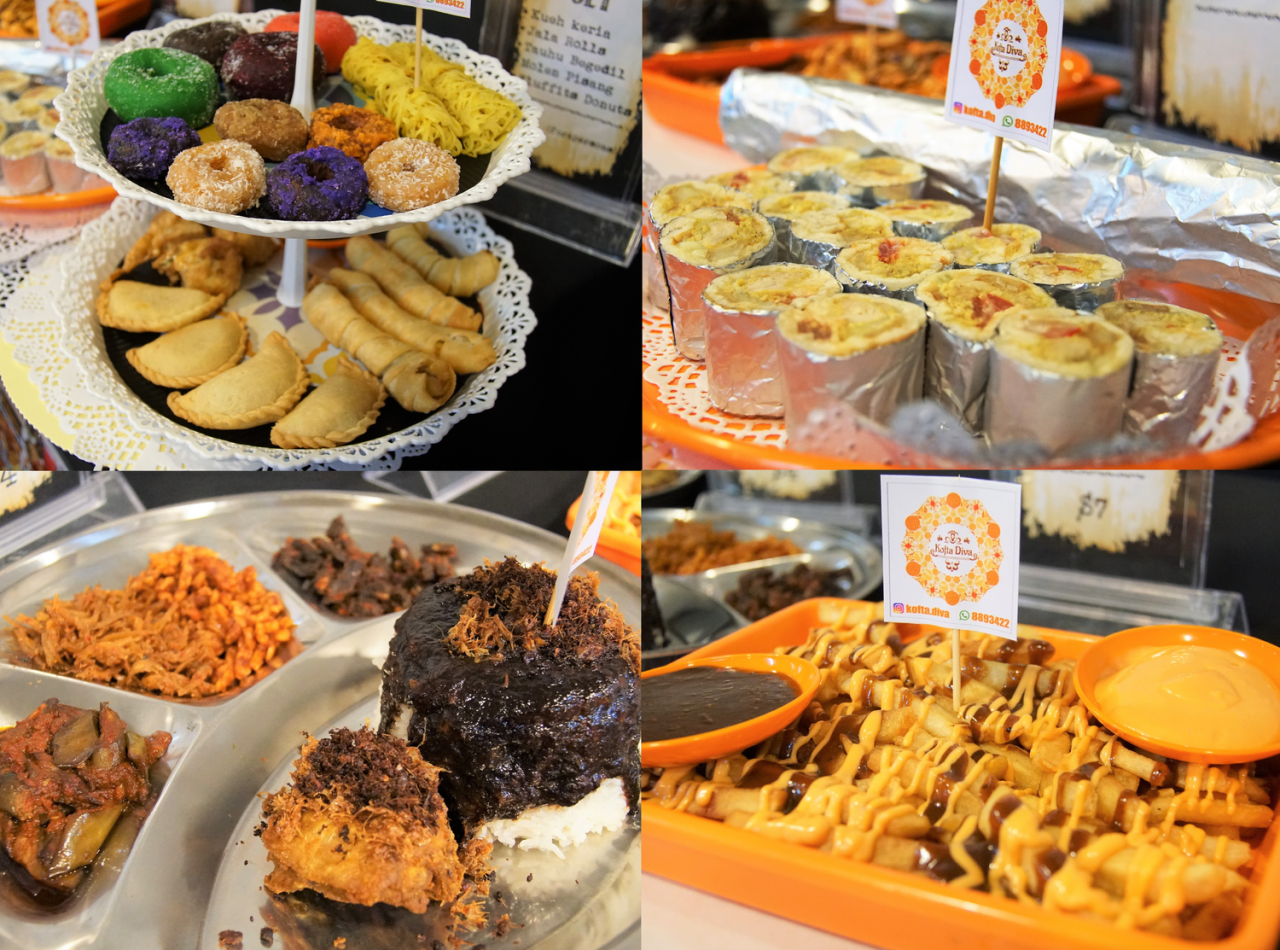 Their Jalan Durian branch – styled as a large trailer – opened in May 2017 as their biggest outlet. With the XXL's menu launch last Sunday, Hjh Dewi shared that they have also taken over the spare unit adjacent to it as well as the area in-between to accommodate more dine-in customers.
"The new (air-conditioned) unit will serve as Kofta's cafe, while the area outside will be more of an open-air dining area customers," said Hjh Dewi. "Together with the XXL menu we're really hoping to have more customers dine in."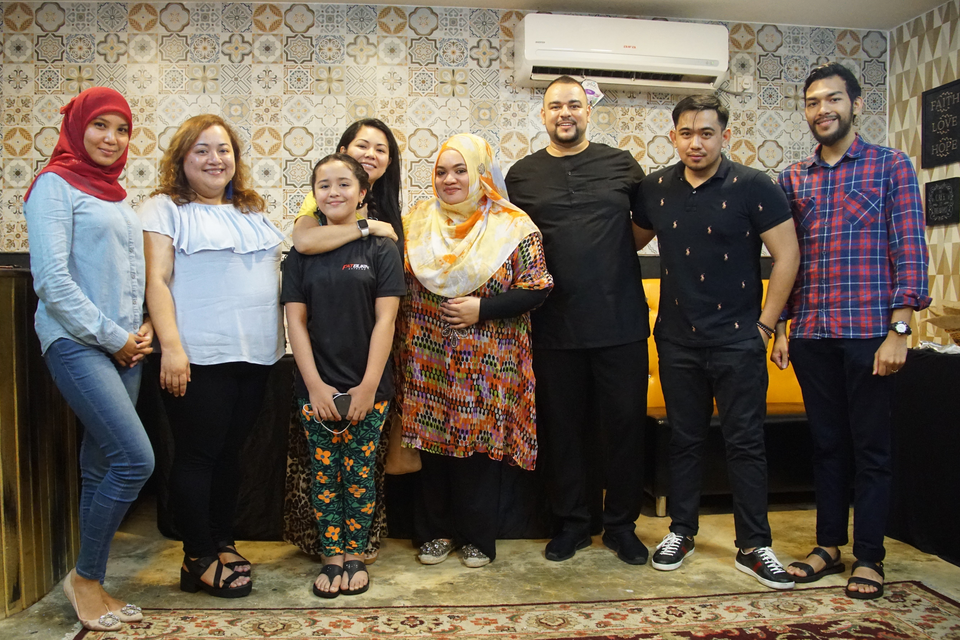 For the latest updates follow @kofta.diva on Instagram or contact +6738893422 to get in touch directly. Kofta Diva is located at Spg 261, Jalan Pasir Berakas, Kg Lambak; No. 4, Spg 8 Ground Floor, Bangunan Radin Complex, Rimba and No. 11, Jln Durian, Kg Jaya Bakti, Perpindahan Berakas.