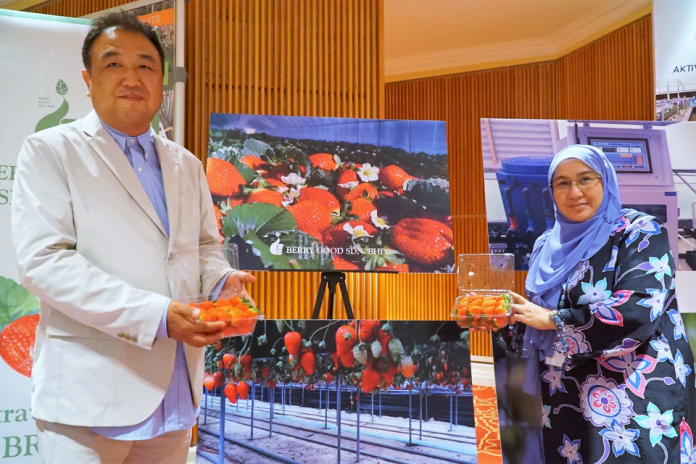 Brunei-Korean joint venture Berry Good is targeting three tonnes of strawberries for their first commercial harvest from their greenhouse at the agricultural station in Lumapas as early as March 2019.
Directors Eddy Choi and Hjh Tahniah POKDGSL Hj Mohd Taha said that they had been trialing Seolhyang strawberries from Korea since 2016 inside a single, 50-metre long greenhouse with an auto-regulated temperature cooling system.
"We've farmed about 2,000 strawberry plants hydroponically, using coco peat (a natural fibre from coconut husks)," said Eddy yesterday at Berry Good's booth at the 13th Knowledge Convention exhibition at ICC. "We import the seedlings from Korea. With our technology we keep the greenhouse chilled, mostly at 15 degrees Celcius."
With Brunei importing more than 45 tonnes of strawberry last year, Hjh Tahniah said that their Seolhyang strawberries – considered to be a premium variety that's sweeter and larger on average than its Western counterparts – would be sold locally first for approximately $20 to $30 for 500 grammes.
Hjh Tahniah said that Berry Good has invested $200,000 to kickstart the operation, spent mostly on technology and their hydroponic system, with the government leasing the greenhouse.
"Since this (farming) method is new in Brunei we are still focused on getting the right process (fertilisers and feed) and conditions (temperature) down," said Tahniah.
"The first few harvests yielded between one to two tonnes, but we believed that they were not up to the (premium) standard in terms of their size and sweetness. We are very much focused on building a reputation for quality strawberries, and will only (debut) them to the market commercially when we reach this level."
At full production, Berry Good would be able to produce three to four cycles of strawberries annually, with each harvest yielding up to three tonnes. They are also evaluating the potential of exporting in the future – but mostly to neighbouring countries – due to the strawberry's perishability.
Choi added that as strawberry production increases, Brunei's wider F&B industry could collaborate to develop value-added strawberry products locally like drinks, confectionery and pastries.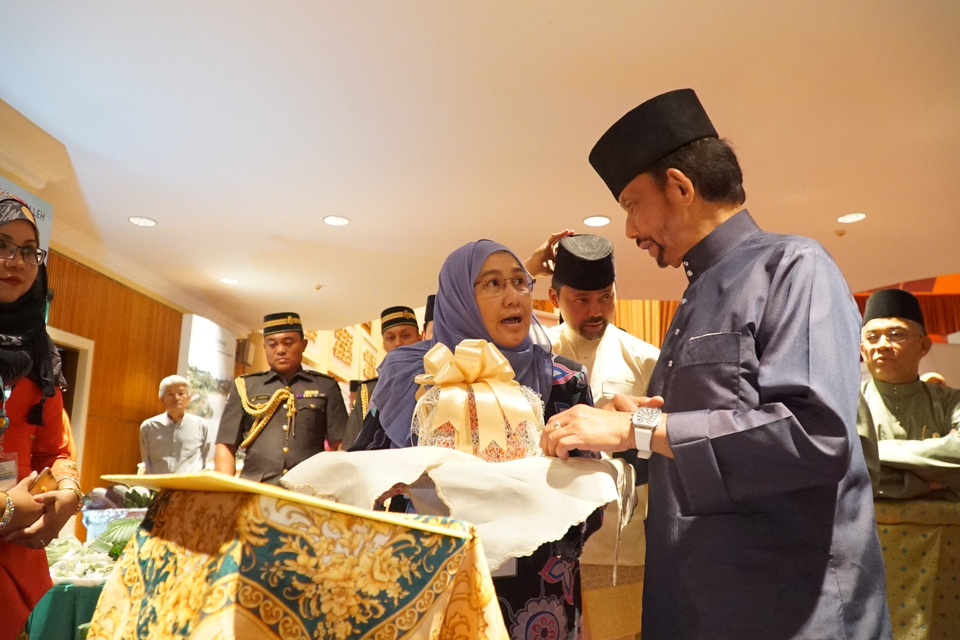 To get in touch with Berry Good email berrygoodbn@gmail.com.