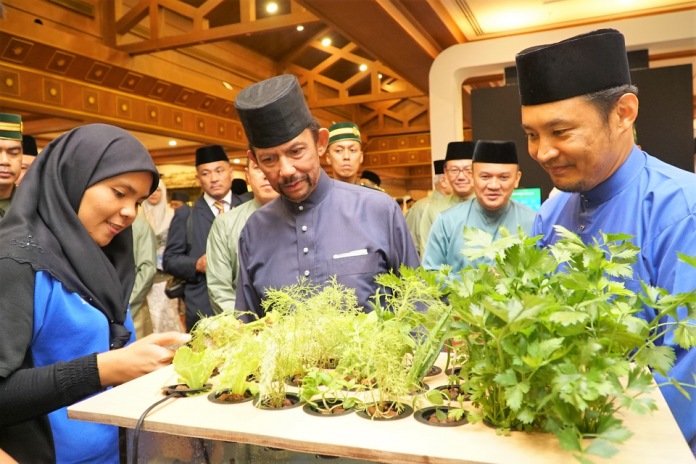 His Majesty the Sultan and Yang Di-Pertuan of Brunei Darussalam said there can be "no more excuses" for the nation to slow down the development of its agriculture sector earlier today, as he announced a new 500-hectare rice field in Belait.
In a titah squarely focused on agricultural development at the opening of the 13th Knowledge Convention at ICC, His Majesty underscored the criticality of farming and achieving food self-sufficiency for the nation's survivability.
"My government has and will open opportunities in agriculture as wide as possible," said His Majesty. "Farming should be pursued by anyone. It is not limited to those who own hundreds of hectares (before deciding to farm), people can also farm in their homes or in vases with produce such as vegetables and chilies.
"What's important is that we do not remain quiet in wasting opportunities to farm."
He also mentioned that a new 500-hectare commercial rice field in Kandol – located in Belait's inner, rural south – that would be complete with infrastructure.
"To ensure that a project of this scale is successful, the operation of this field will be open to private companies, including government-linked companies," said His Majesty.
Once operational, Kandol would displace the 300-hectare Lot Sengkuang in Labi as Belait's largest rice farm, which has struggled in recent years due to a lack of irrigation infrastructure. In 2017, Brunei farmed rice across 919 hectares.
Two newer, higher-yielding hybrid varieties of rice, Sembada188 and Titih are expected to drive Brunei's future rice production, each capable of generating up to six and eight and a half tonnes per hectare respectively – more than double the average of the local Laila variety.
The Sembada188 seeds are imported from Indonesia and mature to 1.2 metres after 105 to 110 days, while the Titih takes approximately five days more to mature and is slightly smaller at 1.07 metres.
Brunei's rice production peaked in 2015 with 3,051 metric tonnes of padi harvested, with weather conditions like El Nino claimed to have limited production to 2,429 and 2,349 tonnes in 2016 and 2017 respectively.
However, the Minister of Primary Resources and Tourism Yang Berhormat Dato Seri Setia Hj Ali Apong has said that he's confident Brunei would bounce back with 3,000 tonnes of padi this year, and 4,000 tonnes by 2020.
Last year the Sultanate imported 30,631 metric tonnes of rice, with local supply contributing 4.75 percent of total consumption. The government is targeting self-sufficiency to increase to 11 percent by 2020.
The Minister also shared in his welcoming remarks at the Knowledge Convention that Brunei's total agricultural output – covering livestock, crops and agrifood-related processing – has increased from $93 million to $380 million in the past 20 years.
Aquaculture has enjoyed the biggest growth, expanding at a rate of 14.3 percent annually; increasing from $2 million in 1998 to $22 million in 2017.
The agriculture industry's relative contribution to the nation's GDP remains minuscule however, making up 0.54% in 2017. With the exception of poultry, Brunei still relies substantially on imported crops and livestock for local consumption.
Moving forward, YB Dato Seri Setia Hj Ali added that the government's focus in agriculture would be increasing farming productivity through high technology as well as delving into downstream and added value agrifood processing for local and international markets.
The 13th Knowledge Convention – held in conjunction with His Majesty's birthday celebration – is themed Agriculture Sector: Survivability of the nation and will see 24 papers presented on Brunei's agricultural industry from November 27 to 30.
The Knowledge Convention's exhibition featuring Brunei-based agribusinesses will be running at ICC until December 3.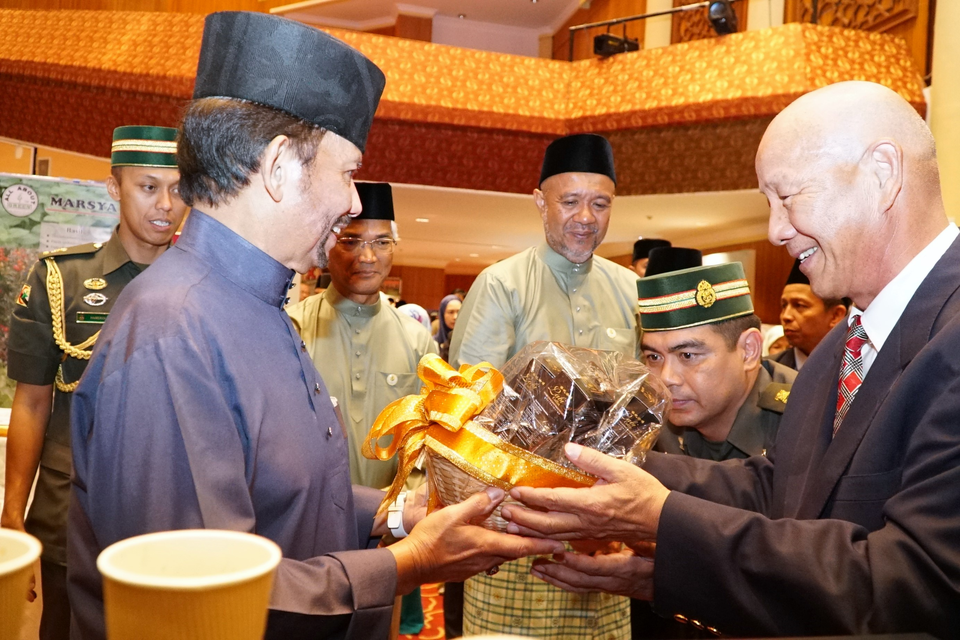 To view the Knowledge Convention schedule visit www.majlisilmu.gov.bn.