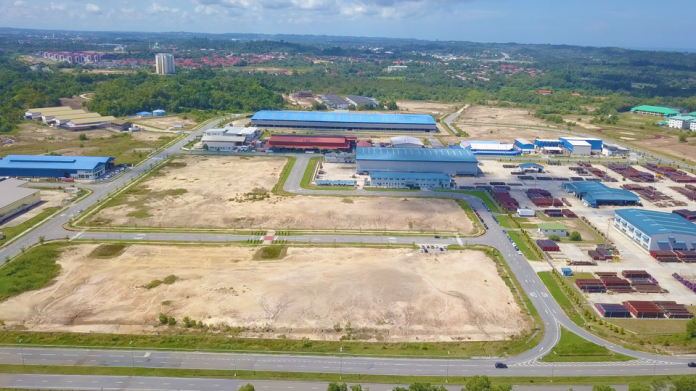 Darussalam Enterprise (DARe) are inviting businesses to submit expressions of interest (EOI) to develop, operate and occupy factory space units and a commercial center to be built within the Salambigar Industrial Park.
The factory hub will be constructed over a 4.3 hectare plot, offering multiple high-ceiling units that are adaptable for micro, small and medium enterprises (MSMEs) to manufacture different products.
The accompanying commercial center will be located in a 2.7 hectare plot in front of the factory hub, and is envisioned as a mall that can house 30 to 40 retail stores and office space between 30 to 100 square metres with room for an anchor tenant to occupy a unit of approximately 6,500 square metres.
DARe's industrial site management explained in a recent briefing that the commercial centre and factory space was part of the planned build-up of the Salambigar Industrial Park which currently has 10 tenants employing over 500 people.
Both projects are expected to begin construction between December 2019 and May 2020.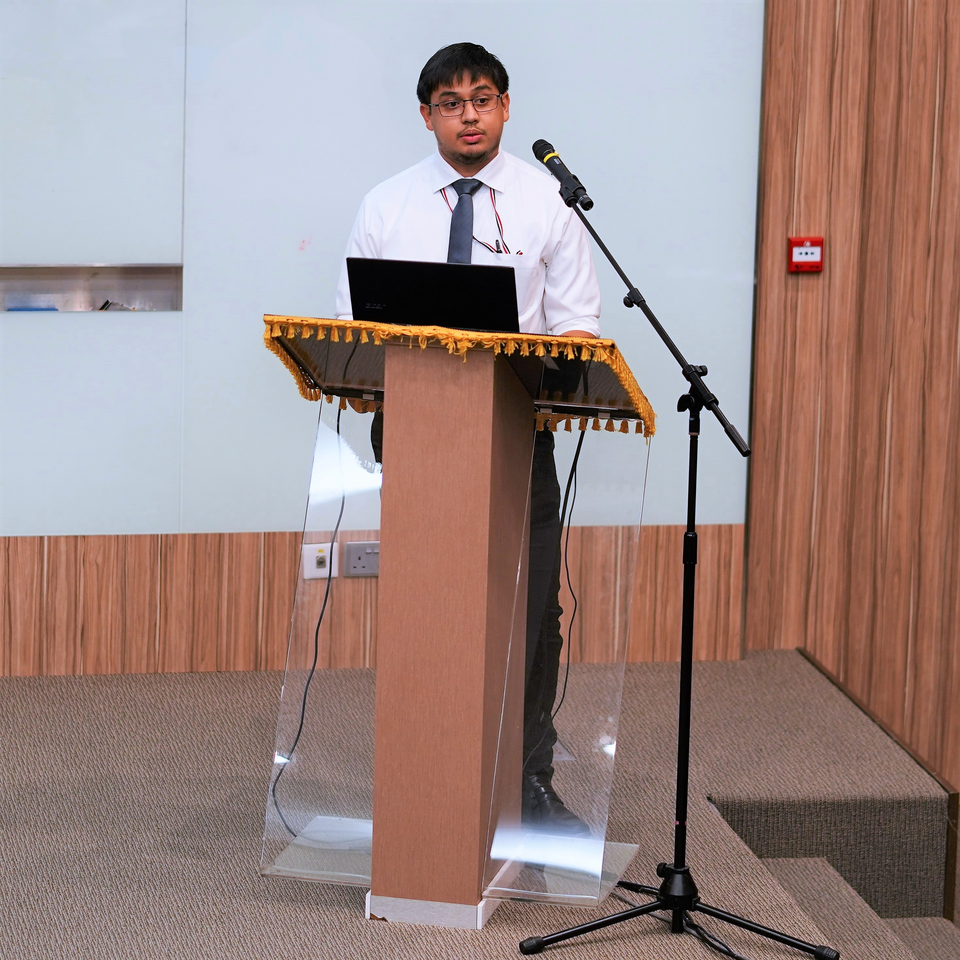 "The commercial space is targeted to cater not only to the tenants but the surrounding (Salambigar and Muara) community of 50,000 residents," said DARe officer Ali Hj Zamikhan (pictured L).
"The development of the factory space meanwhile is targeted to help local MSMEs have a space to begin manufacturing operations. As they grow (in production) they can upgrade to bigger spaces or DARe's other industrial parks."
Ali explained that DARe is currently looking for EOIs from a range of businesses including developers, designers, building managers, marketing consultants and retail businesses.
"We (DARe) are looking to take a different approach by opening up the opportunity to for different parties to submit interest, proposal and plans to develop, operate and occupy the space so that both the commercial centre and factory hub are able to best fit the needs of the businesses and market," he added.
"The submitted interest includes businesses looking for places to manufacture or sell, businesses who are looking to design (the centres) and businesses looking to construct the property."
DARe will host another briefing on the project this June 14 at the main auditorium of the Design and Technology building at 9am. To learn more about the project visit DARe's website.
Commercial Centre:
2.7 hectares
105 metres by 265 metres
Building footprint of 10,000 square metres
Carpark footprint 8,925 square metres (430 carparks)
1.6 floors/Gross floor area 16,000 square metres
Road frontage
Factory Hub:
4.3 hecatres
Building footprint of 16,000 square metres
One floor with high ceilings
Each individual units to have small retail (in front) and office space (rear)