Four thousand Bruneians will be trained in digital literacy and business to better navigate the challenges posed by the coronavirus pandemic over the next 12 months under the Go Digital ASEAN initiative launched yesterday.
The Young Entrepreneur Association Brunei (YEAB) and Big Begawan Project (Big BWN) will be conducting the training as the appointed implementing partners in Brunei for the ASEAN-wide initiative that hopes to train 200,000 individuals regionally through a US$3.3 million grant from Google's philanthropic arm Google.org.
Head of ASEAN Coordinating Committee on Micro, Small and Medium Enterprises Brunei (ACCMSME) and Head of Business Advisory and Services of DARe Norlela Suhailee said Go Digital ASEAN was approved at the ACCMSME meeting last November in Cambodia as a joint initiative with The Asia Foundation (TAF).
Norlela said the economic challenges caused by the ongoing pandemic has placed greater demands on businesses to digitalize with urgency and to innovate to sustain operations.
"During these trying times, TAF and Google.org reviewed and made changes to the implementation of the Go Digital ASEAN initiative to focus the efforts on assisting MSMEs as well as the affected people to adopt digitalization to survive the crisis and sustain a resilient business," said Norlela at the launching event at DARe.
Go Digital ASEAN'S target trainees are "MSMEs and underserved youth including women, particularly those in rural and isolated areas" who will be selected by the local implementing partners.
According to a press statement from Go Digital ASEAN, Brunei's focus will be on helping youth and businesses open up markets for their products, craft their own digital marketing campaigns, and provide them with tools to monitor and adapt marketing campaigns.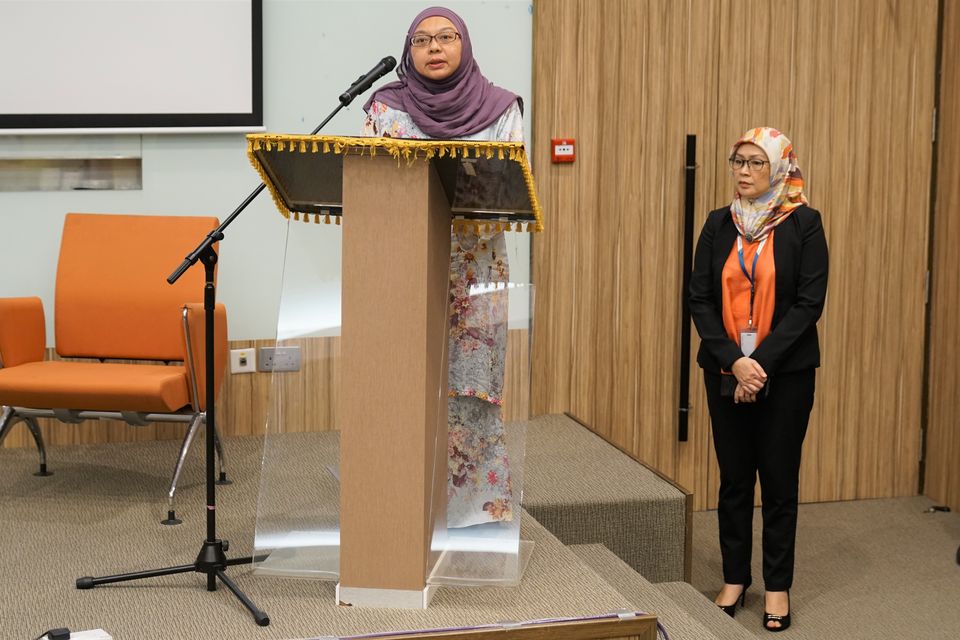 YEAB is targeting to reach 1,500 MSMEs through dialogues, seminars and workshops in collaboration with Google Developers Group Brunei, Maven's Hive and Eico.
Its president, Fatin Arifin, said the association's survey and baseline study on digital business in Brunei conducted earlier in May identified a lack of understanding on what digitalisation entails and what resources are needed.
"We hope that by the end of the programme in June 2021 we can come to realise a roadmap for MSMEs digitalisation that could help entrepreneurs use as a guideline or pathway for digitalisation," she said. "At the moment our hope is to move MSMEs understanding of digitalisation beyond just social media."
Meanwhile Big BWN are looking to assist 2,000 underemployed youths, 450 people from marginalised communities, and 50 with disabilities between 18 to 35-years-old.
Founder of Big BWN Fisha Rashid said eight workshops would be separately held for both unemployed youths and marginalised communities across Brunei's four districts starting next month until June 2021.
"Digital literacy will be the main focus to help them gain better access of job opportunities or start or improve their own businesses," she said.
The Ministry of Culture, Youth, and Sports and the Ministry of Education's STEP Centre will be supporting the workshops, along with several stakeholders including IBTE, AiTi, BAH Digital and BruCERT.
Businesses and individuals interested in participating in Go Digital ASEAN training are advised to get in touch with YEAB and Big BWN directly. Both implementing agencies are also expected to announce programme dates on their platforms as well as through DARe's online channels.