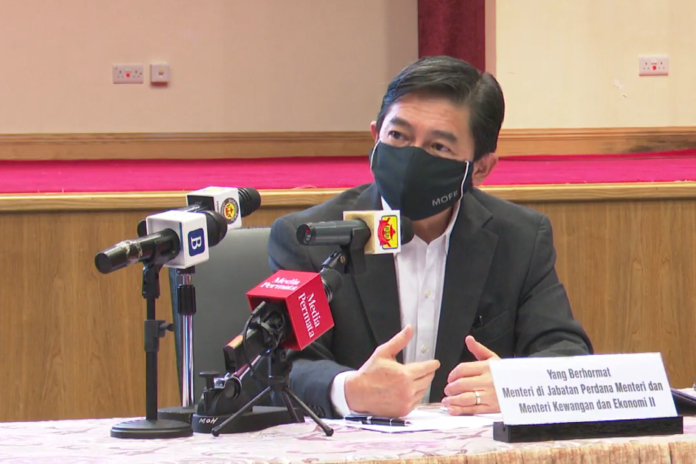 The government announced the first endemic implementation guidelines yesterday which sees air travel restrictions ease for the first time in over 20 months.
Brunei's endemic plan will begin with a month-long early phase from December 15, 2021 to January 14, 2022. This phase will maintain the stay-at-home period from 10pm to 4am from the previous transition phase.
Government and business premises will be allowed to increase their accommodating capacities to 75%, and those without full vaccination can now enter these premises by taking antigen rapid tests (ARTs).
Non-essential travel open to four countries on green list
Since the first outbreak of COVID-19 in March last year, Brunei has limited all travel except for essential purposes. Starting January 1 next year, non-essential travel will be allowed to countries on Brunei's green travel list – currently China, Australia, Singapore, and the United Kingdom. Land and sea control posts will remain closed.
All travelers will need to be fully vaccinated: Brunei residents will need to have had their second dose within 14 days to six months, or have a third booster dose; while travelers to Brunei will also need double jabs from vaccines recognized by the World Health Organization.
All travelers will also have to purchase insurance with COVID-19 coverage from a Brunei-registered provider.
All those arriving to Brunei – including residents – will need to get both an RT-PCR and an ART 48 and 24 hours respectively before departing.
Another RT-PCR will be mandatory upon arrival to Brunei, followed by an ART on the third day at a Ministry of Health (MoH) appointed ART centre.
Those who take both RT-PCR and ART within the specified guidelines before departing to Brunei will be able to isolate at their chosen residence, while those unable to meet this requirement must isolate at appointed hotels.
Those meeting the travel requirements under Brunei's green travel list will not need to apply for entry/exit approval from the Prime Minister's Office (PMO).
Meanwhile travel to countries outside the list will only be allowed for essential purposes, and requires application and approval from PMO. Those who do not meet Brunei's vaccine requirements and are seeking to travel under the green list will also have to apply as essential travel.
Premises expand capacity and access
Government and business premises will move from 50% to 75% capacity in the early endemic phase, while allowing entry for those without full vaccination with specific conditions.
Those above 18-years-old will need to take an ART test within two days of entry into premises, while those below 18 will not need an ART but must be accompanied by a fully vaccinated adult.
Staff in the public and private sector have to take ART every two days if they are returning to work without being fully vaccinated.
For the private sector, only critical staff without full vaccination are allowed to work on site provided they are not exposed to the public.
For civil servants and entry to government premises, the ART must be conducted at an ART center.
The premise allowance of 75% capacity also cannot exceed 300 persons for the following establishments:
Museums, galleries, senior citizen centres
Eateries and markets
Cinemas, playgrounds, and music schools
Health and beauty establishments including barbershops and salons
Sports and fitness facilities (contact sports allowed for skills training)
Personal or public events (no buffets; shared food trays/dome must be limited to each table or serve packed food)
Schools will also resume for the fully vaccinated on January 3 next year; subsequent phases are to be announced. Government will also resume normal working hours from 7.45am to 12.15pm and 1.30pm to 4.30pm.
Endemic to have its own phases
The endemic phase is the final phase under the National COVID-19 Recovery Framework, but it will be implemented in separate stages, said Second Finance and Economy Minister and Minister at the Prime Minister's Office YB Dato Seri Setia Dr. Awg Hj Mohd Amin Liew Abdullah at the COVID-19 press conference last Sunday.
Further phases within the endemic phase, which will allow further relaxation of public health control measures, will be dependent on epidemiological indicators including number of critical cases, vaccination rates, occupancy at isolation centres, and global developments.
Brunei will begin administering booster shots (third vaccine dose) to the wider public to starting December 17, having previously rolled out boosters for frontliners and senior citizens. To be eligible for the booster, individuals must have had their second dose at least three months (Sinopharm) to five to six months ago (other vaccines). 88% of the the population has been fully vaccinated.
During the early endemic phase, the use of BruHealth when accessing premises is still required, and the wearing of face masks is also mandatory except when in private, closed quarters or during bouts of high intensity exercise.