Nine established local businesses have enrolled in the third cohort of Darussalam Enterprise's (DARe) Elevate programme to help them unlock new growth over the next five years.
Atoll Oxygen, HANR, H. C. Cheong Enterprise (Easy Way), Hungry Hippo Cafe, Julia Laila Jewellery, Mozzat Enterprise, Osco, Pitch Company, and Top Folk Food Group were officially welcomed at the cohort's launching ceremony held at The Garden's Veranda on June 5.
With DARe's support and initiatives to develop enterprises encompassing different areas and stages of the business lifecycle, Elevate targets high-growth potential, locally registered businesses that are at least two years old with a minimum annual revenue of $100,000.
The objective of the programme is to grow promising MSMEs into more sustainable and resilient businesses, capable of international expansion and collaboration, and contributing significantly to Brunei's industrial and economic development.
With the addition of the latest cohort, the total number of businesses under Elevate is now 49.
The five-year programme begins with a business review over one to two months, where a diagnostic assessment of the core areas of a business' operations and its present state is conducted, leading to a formulation of a customised five-year strategy for growth.
During the strategy's implementation, businesses are assigned relationship managers from DARe who provide monitoring and support to help resolve issues and explore potential partnerships and opportunities.
This includes access to funding, improving operational efficiency, conducting research and development, and internationalisation.
While Elevate's prior cohorts focused on specific business sectors or objectives – the first targeted food and beverage and the second focused on export potential and import substitution – the third cohort has been kept open for all sectors meeting the revenue and two-year establishment requirement.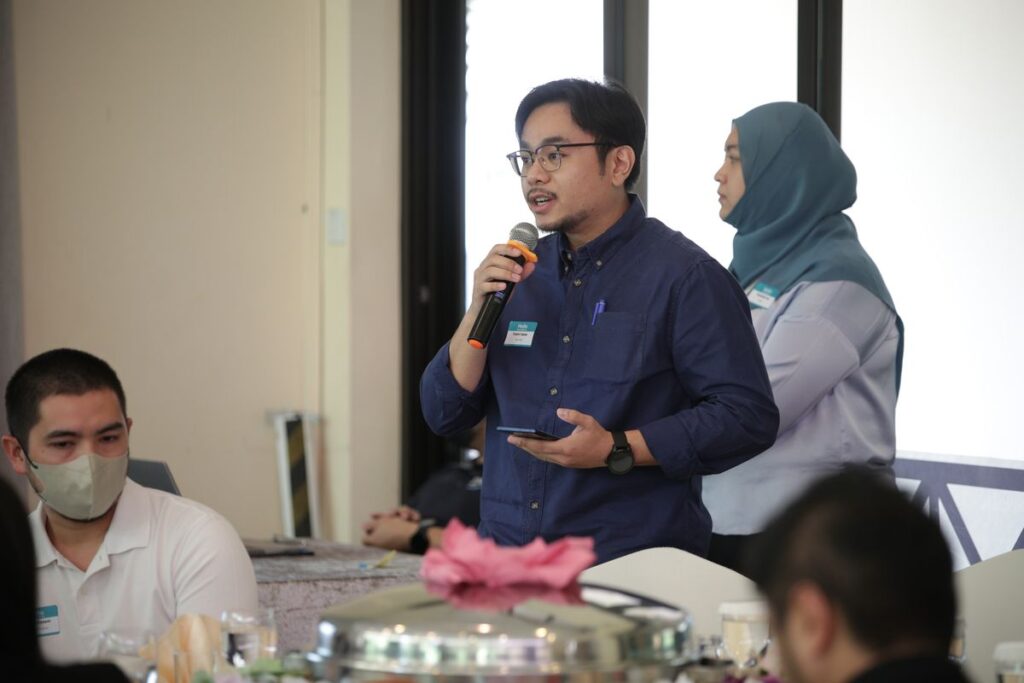 Manager of Elevate Ilie Rahman said the programme's third cohort will remain open for businesses to register for until the year's-end, after which they will likely be rolled into the following cohort.
Director of DARe's Enterprise Development Norlela Suhailee in the event's welcoming address highlighted the importance of building successful businesses as benchmarks in their own sectors that drive the development of Brunei's overall industry.
"Through this programme, we also hope that your success will inspire and set standards for other businesses to strive for, follow in your footsteps, and achieve continuous improvement," she said.
"That will not only lead to further growth and excellence but also create a healthy competitive environment that brings efficiency gains and higher quality products and services, all of which will benefit the economy as a whole."
Founder of Top Folk Md Fakhri Md Ishak shared the role DARe has played in helping his business progress from home to Kontena Park, before moving on to setting up a central kitchen at a ready-built factory at DARe's Beribi Industrial Park.
"We learned many fundamentals lessons and experiences to get where we are today," said Md Fakhri of his Kontena Park experience.
"Fast forward to now, we are pleased to have the opportunity to join the journey of this year's Elevate; what we are looking forward to the most is how this programme provides us with resources and guidance to execute short-term goals to achieve our long-term business objectives."
Businesses can apply or learn more about Elevate through DARe's website.