Human Resource Management (HRM) system Track and Roll won Brunei's first qualifiers for the startup pitching competition TOP100 which will be held at the Echelon Asia Summit this May in Singapore.
Legacy planning platform Memori, gamified bowling application BowlUs, Al-Quran learning service Al-Huffaz and human capital development startup Grominda Group also qualified to be amongst the 100 startups from the region who will pitch for over $100,000 in prizes as well as to attract potential investors and business partners.
This is the first year Brunei is partcipating in the Echelon Asia Summit, one the region's largest technology events that's expected to draw more than 15,000 visitors including startups, investors and corporations from over 30 countries in the Asia Pacific.
Track and Roll were the judge's choice – with their clear go-to-market strategy impressing judges. Partner at Singapore-based Venture Capital firm Monk's Hill Ventures Mohd Ridzwan Nordin said that cloud-based HRM platforms were still a relatively new proposition within Southeast Asia, agreeing with Track and Roll's product positioning towards SMEs.
"Brunei (startup) scene is still quite nascent, but this makes them a good proposition for early-stage investors looking to tap into that undiscovered potential," said Ridzwan. "In a crowded market, it's the go-to-market strategy (of the startup) that will be the most important; how they will position and diffrentiate themselves. Track and Roll has a product that's ready."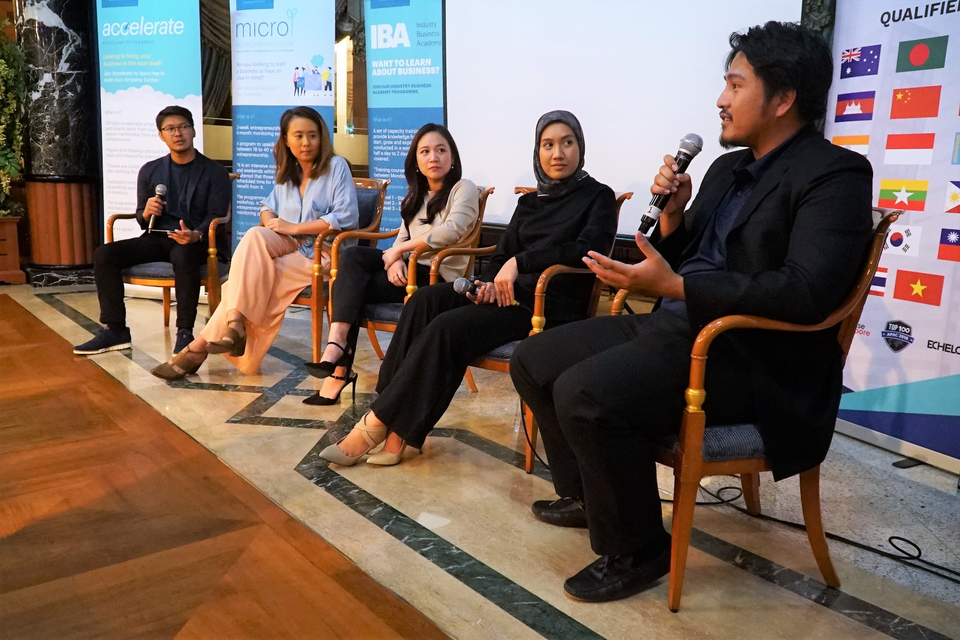 Simon Soo, the 42-year-old serial entrepreneur founder of Track and Roll, said that their platform has been in development for the past two years. The online platform covers employee management, attendance, business reporting, live payroll, leaves and claims.
"We're positioning ourself as a much more affordable HRM platform for small businesses," said Simon, who has begun piloting with several companies.
Subscription to Track and Roll starts as low as $300 or $4 per employee monthly, compared to "legacy" HR software upwards of $20,000.
"It gives employees the ability to do self-service; from clocking in working hours to leave/claims and accessing their documentation. Since it's all centralized and live it's also efficient for the hiring organization."
Simon, who began his entrepreneurial journey by building one of Brunei's biggest web development companies Rumbian Nation – and later went on to start Brunei's first integrated e-commerce platform Malppy – said that the idea for Track and Roll came from his experience with dealing with other startups.
"I believe there is big, untapped market regionally for enterprise solutions, especially those catering towards small businesses," said Simon, who wants to market his product regionally beginning with Brunei and Malaysia.
"There is a need for affordable solutions that can be customised. Building these solutions digitally also means that they can be scalable (sold overseas)."
Simon says the next step for Track and Roll includes integrating employee performance and assessment. The service is currently offering a pre-launch promotion before its commercial debut.
Participants of the TOP100 have the opportunity to win awards, connect with potential business partners and join accelerator and incubation programmes. The alumni of TOP100 includes over 300 startups from 20 cities who have collectively raised $120 million from 600 investors.
Echelon Asia Summit is organized by e27, a Singapore-based tech media platform founded in 2006.