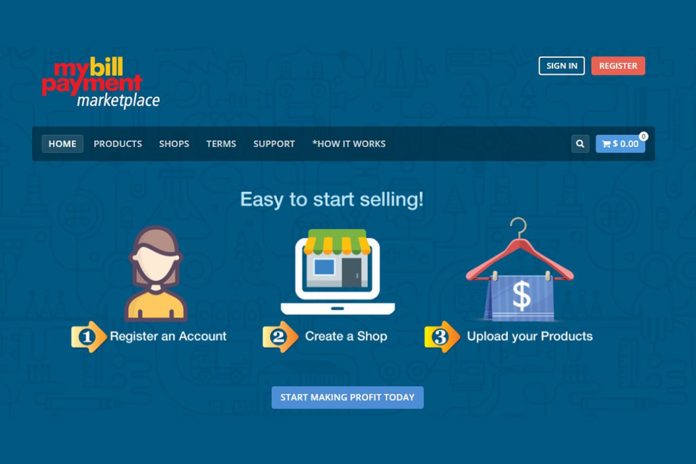 No registration, annual or listing fees. Just 3.5 percent and 50 cents on every transaction. The team at ThreeG Media have set up a marketplace exclusive to Brunei sellers – and open to any buyer across the world with a Visa or MasterCard.
While ThreeG Media's online payment gateway for websites – called My Bill Payment (MBP) – has been taken up by several established Bruneian corporations, its marketplace platform has somehow eluded mainstream attention.
I sit down with ThreeG Media project manager Steve Huang and managing director Ang Thian Cheok to ask why they set up the marketplace and explain how it works. Here's what you need to know:
If you're just starting out an online business – getting your own payment gateway can be expensive. Parking your products and services on an online marketplace is a cheaper alternative.
For those not rolling out thousands of items or orders, joining online marketplace is a much simpler option. It requires substantially less capital, which can in turn be invested in stock, services or other start-up costs.
"We wanted to have a solution for those who want to test the waters to see what's out there, have less capital to begin with, or just want to do business, but on a smaller scale," said Ang. "So we developed MBP Marketplace."
Is there a catch? Why pay to have a payment gateway on your website when you can list all items on a marketplace for free?
It's a legitimate question – considering the gateway that ThreeG Media will build for your website and their marketplace platform both take the same 3.5 per cent cut and 50 cents per transaction.*
"It's a matter of branding and customer experience," says project manager Steve. Companies with ambitions of large-scale online retail often choose to have websites that serve online stores. So when customers visit, they are browsing exclusively what the company chooses to offer.
This is markedly different from a marketplace platform; where any seller meeting the regulations can offer competing products within the same website. Naturally, when you own the website, you are also in total control of the design and layout.
However if you're just starting, don't have much capital and want to fast-track getting your products and services online;  a marketplace ticks the right boxes.
Sellers can withdraw payment after 30 days – to protect buyers in the event of a dispute
MBP Marketplace is just under a year old, and just like e-commerce giants eBay and Amazon at the beginning, it has to build credibility with buyers and sellers from the ground up.
"The basic reason behind why we don't let the seller withdraw the earning straight away is because we need to make sure that there is no complaint from the buyer's side first," said Ang.
"Should the buyer complain that the item wasn't delivered, or didn't come as described, there is room for a settlement or refund during that period. If the seller is credited straight away – it will be much harder to hold them accountable to a buyer's complaint."
Steve says that sellers withdrawing payment for the first time are required to visit ThreeG Media's office at Setia Kenangan II in Kiulap to verify their bank details.
Ang added that for reputable sellers who have a proven track record, the withdrawal period can be negotiated.
"Ultimately, for an online marketplace to work, buyers have to be able to trust the site," he said. "It's because you are making a payment but not receiving instantly, unlike in a traditional physical store. So buyers need that affirmation that there is room for a refund or settlement."
MBP Marketplace offers its own collection point
Postal, meet up point, or personal delivery – these are the three standard options for anyone who has sold online in Brunei before. But MBP is offering a fourth option; MBP's own collection point located at A9, on the ground floor of Setia Kenangan II in Kiulap.
Sellers can drop off the items with the staff, and buyers can collect at their own convenience with the order number. The collection point, known as De Lounge, opens from 7am to 9pm daily.
Visit MBP Marketplace at www.mbpmarketplace.com
*ThreeG Media's 3.5 per cent rate is a general starting cut for their payment gateway. It can be reduced based on sales volume. A transaction on MBP marketplace is currently defined as one checkout (regardless of number of items) from one seller.
*Selling online will be a series of articles that showcases different options for Bruneians for doing business online