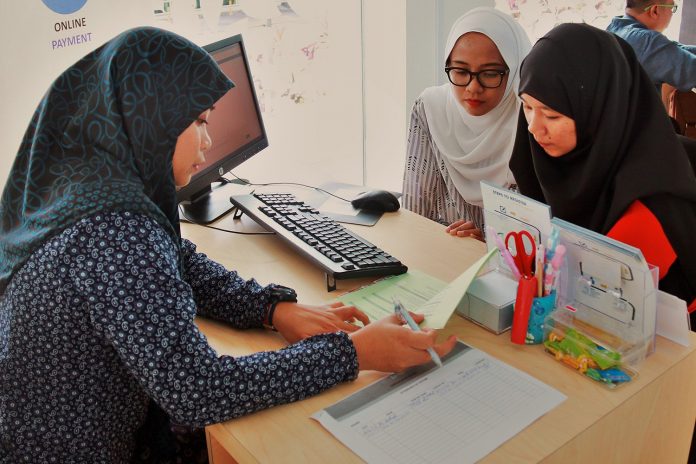 2016 was significant for Brunei. The country climbed 25 spots to 72nd out of 190 countries in the World Bank's Doing Business Report for 2017released last October which measures business regulations for local firms operating across the world.
By steering the whole government towards creating reforms that support businesses throughout their life cycle – from start to end – the Sultanate earned the title of 'most improved' economy for doing business in for the second straight year.
To sustain and build on this momentum, the steering committee for Ease of Doing Business unit (EODB) under the Prime Minister's Office are overseeing a host of pro-business developments that will be taking place across 2017. Here are ten to look out for.
Starting a business
The Ministry of Finance (MOF) is working on merging the reservation of a business name and the incorporation of a company into a single step. MOF is also working on eliminating the need to stamp the Memorandum & Articles of Association and share certificates, in order for a company to be incorporated.
Getting credit
Businesses will soon be able to use movable property, including cars, crops and livestock as collateral for loans with financial institutions through a Collateral Registry System launched by AutoritiMonetari Brunei Darussalam (AMBD) just recently.
Previously, business loans in Brunei require either land or property – fixed assets – to serve as collateral. However the registry allows for business owners, especially Micro, Small and Medium enterprises (MSMEs), to leverage on other assets to gain credit.
Getting electricity
A ceiling price for work related to getting electricity and the permit to dig will be introduced by early this year, allowing for costs for electrical testing and external works to be kept transparent and consistent.
Trading across borders
The Brunei Darussalam National Single Window (BDNSW), an online platform for applying permits and making declarations for importing and exporting, will increase the automated approvals for declaring goodsthis year.
Permit applications for the majority oflow risk products will also be auto approved this year. Imports of meat based products will use a risk based approach that will no longer hold a sample at ports for every consignment.
Establishment of National Food Authority
A national food authority will be set up this year that will serve as the competent authority for local businesses to export and enter the international market. Lab services will also be fully reconciled to support this effort.
Paying taxes
MOF will reduce the time taken to complete corporate income tax audits from 22 weeks to 14 weeks, while also reducing the time to comply with the audit from 140 to 100 hours.
Labour recruitment policy
To fill vacancies in the private sector, JobCentre Brunei is bringing companies and local job seekers together under its online platform. Where no local is available to fill a vacancy – after efforts have been made to source locally – companies can proceed to Labour where approval for a foreign work permit will be given within nine working days.
Selling to government
All public tenders will be consolidated on MOF's website. Local content in public procurement will also be a priority – with the application of a local business development framework, similar to what is being applied in the oil and gas industry, currently being studied.
Halal certification
Businesses will be able to get Halal certification non-oral and cosmetic products through amendments to the Halal Certificate and Halal Label Order. The Ministry of Religious Affairs will continue its target of issuing Halal certification and permit within 45 days of application.
Protecting minority investors
AMBD and MOF are working on amending the Companies Act to give further protection to minority shareholders; benchmarking with the world's best and those with similar jurisdiction.