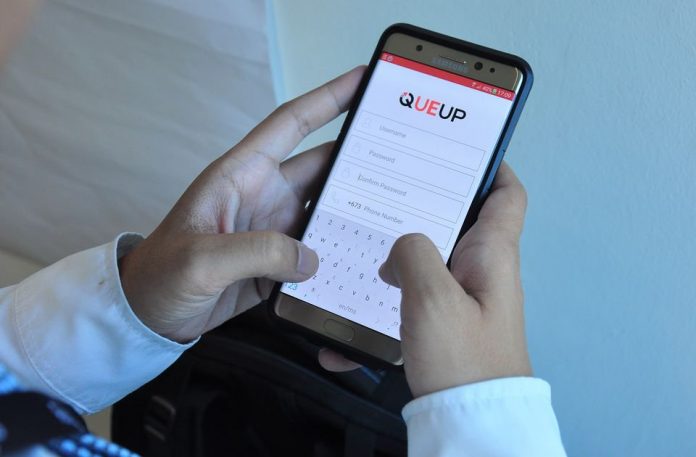 The idea of renewing an Identification Card (IC) can be overwhelming to some: the tedious process of having to wait in long lines, early in the morning just to get a number can get tiresome.
According to general consensus, once processed, the IC is issued fairly quickly. Unfortunately the waiting time to apply isn't.
The Immigration and National Registration Department (INRD) have collaborated with local coaching and consultancy company Rhymin & Partners, who have brought local tech startup Dotroot Technologies on board to solve this problem.
The result is the "Smart Q" system, a smart queuing system which features the QueUp mobile application that allows users to track the number of bookings available for IC applications in hourly slots that are updated live.
The app, launched by the Minister of Home Affairs, Pehin Orang Kaya Seri Kerna Dato Seri Setia (Dr) Haji Awang Abu Bakar bin Haji Apong on Monday, will be on trial for three months.
For the app to remain relevant and useful beyond IC renewals and applications, INRD's other services like passport renewals are in the pipeline to be incorporated into the app.
QueUp originated from Rhymin & Partners' submission to the 2016 Anugerah Cemerlang Perkhidmatan Awam (Excellence in Public Service Awards) – where they submitted a proposal for an intelligent queue management system project – which took home the silver award, the highest in the 'proposal' category that year.
Dotroot Technologies CEO, Saufi Jamahat explained that after users installed the application, they will need to register with their phone number and email, before picking the time and service they would like to book for.
Sessions, times and dates are then presented for the user to choose from. Users will be given a confirmation number and a barcode to confirm their booking.
On the day of the booked session, users will need to arrive 15 minutes prior and scan their barcode on a kiosk to announce their arrival and enter them to the numbering panel.
""It is great to see the government utilising technology and implementing it in their services," said Saufi. "It gives the opportunity for local start ups like Dotroot to make use and expand our skills as a tech company."
The Smart Q system is running on a trial period to accommodate any adjustments needed by INRD through their experience with the public, he added.
Saiful Rhymin CA Mohamed, CEO and founder of Rhymin and Partners, who conceptualized the idea, said they weighed the option of outsourcing the application's development – a common practice in today's industry – but decided to collaborate with a local startup instead after hitting it off with Dotroot.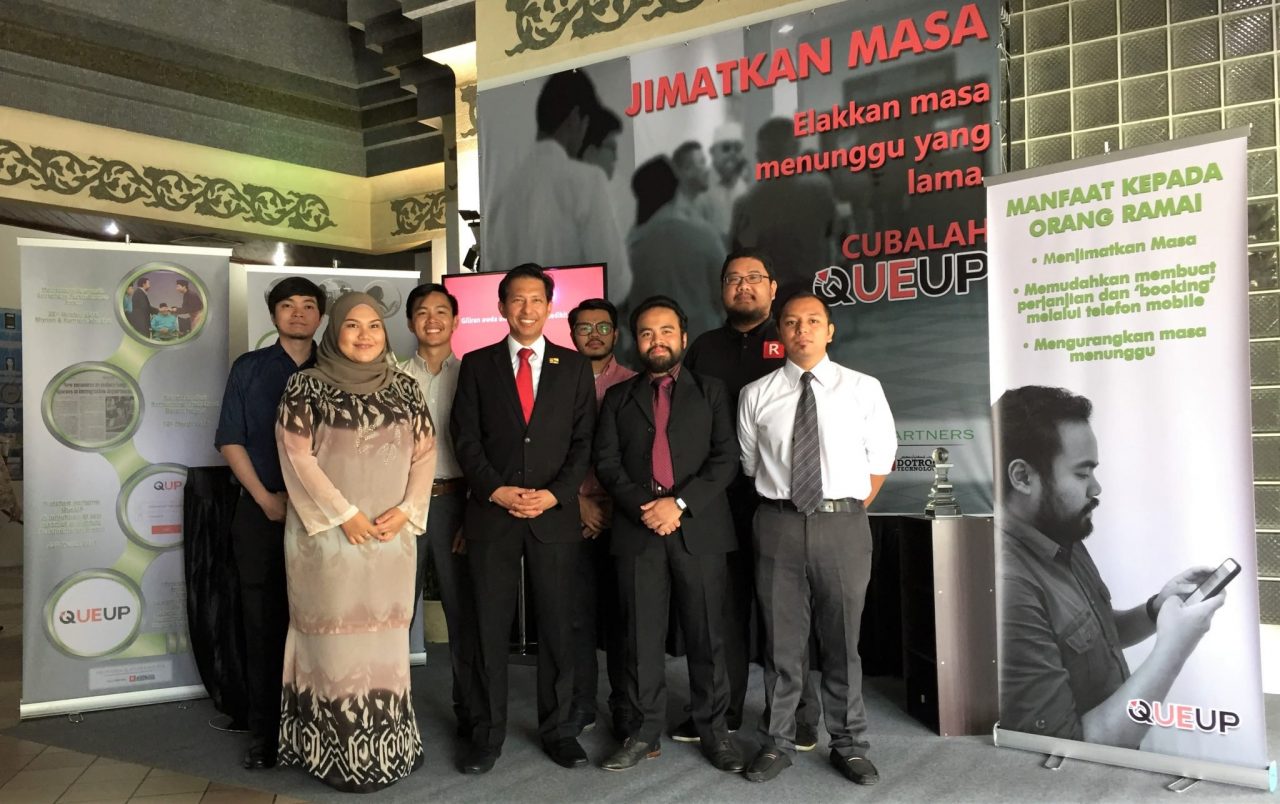 QueUp app can be downloaded for free at the PlayStore, and will be available from the Apple App Store later this week. INRD is currently conducting roadshows on the usage of the QueUp application at their headquarters at Jalan Menteri Besar from 31st July – 8th August 2017. Learn more at www.immigration.gov.bn