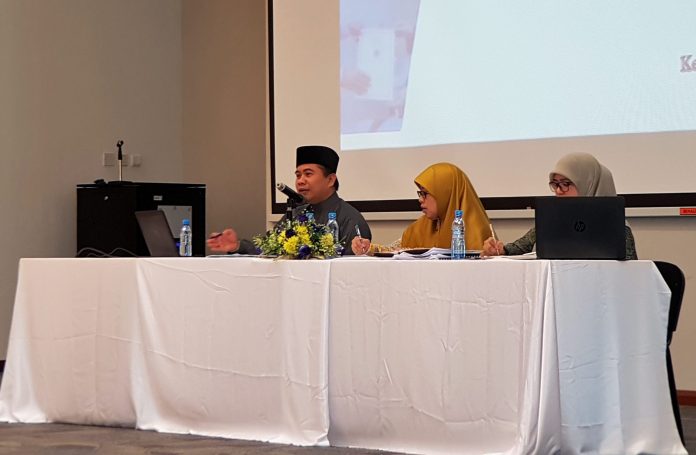 The Ministry of Religious Affairs (MoRA) have reduced prices for the Halal Permit required by micro and small businesses producing food and beverage (F&B) products for supply or distribution to other businesses, as well as introduced renewable, year-long exemptions for F&B stalls unable to meet the Halal Certificate and Halal Label Order Amendment 2017.
In a roadshow with business owners earlier today at the Multaqa Hall of MoRA, the authorities outlined the new changes, which were introduced after taking into consideration feedback from the business community after the Halal Certificate and Halal Label Order Amendment was rolled out earlier in May this year.
How have the prices changed?
The price for a permit per product was previously set at $50, without expiry – as long as no changes were made to the product.
Now, the permit must be renewed every three years and has been tiered according to the size of the business:
| | |
| --- | --- |
| Size of Company | Price |
| Micro (1-4 employees) | $5 each product |
| Small (5-19 employees) | $150 for every 20 products |
| Medium (20 – 99 employees) | $300 for every 20 products |
| Macro (100+ employees) | $700 for every 20 products |
| Multi-national | $1,000 for every 20 products |
The Halal Certificate – which applies to eateries and places serving food on site, remains unchanged at $90 (which covers the entire menu/all the food served) with three years validity.
Who and what gets exemptions?
Home-based vendors, permanent stalls and temporary stalls either serving or selling directly to consumers (Halal Certificate) or supplying to businesses or retail outlets (Halal Permit) can be exempted if they legitimately cannot meet the requirements under the Halal Certificate and Halal Label Order.
The requirements include: ensuring the space where the manufacturing happens is separate from the space where personal cooking is done, segregating tools and equipment, as well as having a completely separate refrigerator and space for the ingredients. The inability of a business to afford these requirements are grounds for an exemption – however these will be determined through an on-site assesment involving MoRA and the business owner.
During yesterday's session Head of the Halal Food Control Division (BKMH) Ahmad Haziq bin Haji Abdul Hamid added that the period of business (Gerai Ramadan as example) or the site's design (certain tamu or markets) may also be considered as grounds for an exemption after a business applies.
What is the process of exemptions?
All businesses are still required to apply for the certificate or permit. The exemption will only be determined during the on-site audit by MoRA, who will also counsel with the business owner directly to assess if they legitimately cannot meet the halal requirements at this point in time.
For an exemption to be processed, auditors need to write a recommendation that's reviewed by a larger body who make the ultimate decision. If an exemption is granted, a year-long waiver is given, at the end of which another assessment will need to be conducted.
Those with the waiver will be given a reference code – and for those supplying products, they must carry a label (basic sample pictured below) which includes the district they are made from (BM – Brunei Muara, TUT, Tutong, KB – Belait, TEMB – Temburong). The business owner is also required to list their name.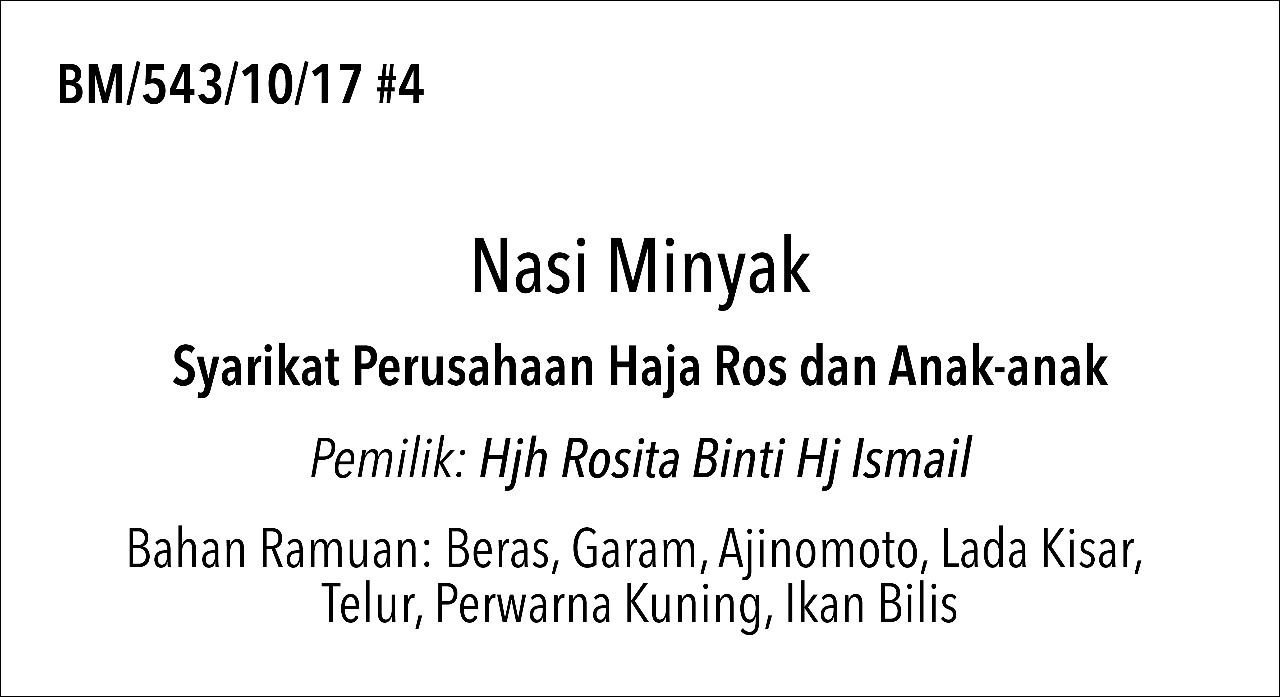 Temporary stalls lasting 15 to 30 days such as the Gerai Ramadan, require an audit which includes the lists off menu/product and ingredients used and for those 15 days or less, only a notification/declaration letter from the business is required.
MoRA also added that no decision has been made on whether the new changes will affect businesses who have already applied and received the permit under the old pricing structure – which has no expiry date, if the list of ingredients remains unchanged.
Under the Halal Certificate and Halal Label Order, all consumables – including medicine and supplements – produced in the Sultanate, are required to be certified. Non-Halal eateries must also apply for exemption, which must be renewed annually.
Also present during yesterday's morning session was Legislative Council member Yang Berhormat Khairunnisa Awang Haji Ash'ari and MoRA's Acting Director of Syariah Affairs Haji Saharudin Haji Patra. A similar session was also conducted in the afternoon.
Businesses with questions can contact BKMH's hotline at +6732242570/71 ext 113 or 2242566/67 ext 113 or email bkmh@mora.gov.bn. You can also visit www.kheu.gov.bn for more information.