Ten local eCommerce websites are taking part in the first Cyber Shopfest (CSF) until February 28 by offering discounts and special deals to promote and increase awareness of shopping online.
CSF, an initiative by the Authority for Info-communications Technology Industry (AiTi) and supported by Darussalam Enterprise (DARe), hopes to instill consumer confidence and increase acceptance of shopping online from local companies with secure payment gateways.
"We realise that eCommerce uptake is still low in Brunei," said internet economy manager at AiTi Zety Reza Hj Mohd Amin. "This, in turn, affects the whole ecosystem such as online stores and postal deliveries. People are still skeptical about online transactions so we hope that by advising consumers about online shopping safety tips and the highly secured online transaction processes would help develop their trust in online shopping."
Of the 10 eCommerce websites – eight are primarily centered around a marketplace model, which houses third-party sellers: Naindah, Kadairuncit, storkitani, Living Space Gallery, Rotuku, BRUVERA, Cube Junction and Babakimpo.
The other two are local sportswear brand Repathlete and online pet store Nimanja.
"We currently have over 3,000 products in our online store which all have discounts, some up to 50 percent specially for Cyber Shopfest," said Nimanja's managing director Anderson Lim (pictured above L). "Even though we've recently opened a physical store (in Gadong) we still believe in promoting our online store as it is efficient, cost-effective and offers real convenience to the customer."
BRUVERA founder, Edah Hasnal (pictured below) also joined CSF to promote her website selling locally made products, which is currently undergoing a major business restructuring.
"We are currently planning something in February and took this opportunity to promote our business to the public," said Edah whose website is offering a clearance sale between 30 to 50 percent discount.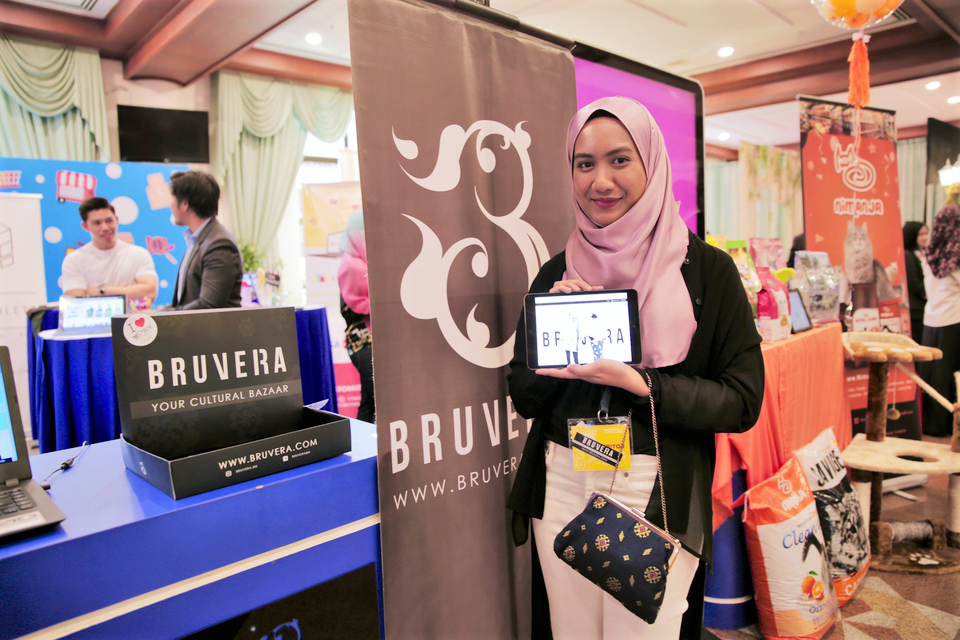 Living Space Gallery, a new online store selling mainly furniture also said they joined CSF in hopes of gaining more exposure and traffic for their website.
Naindah and Kadairuncit – both platforms of Techbru Solutions, are offering a storewide discount of 10 percent, as well as up to 50 percent on special items, while Rotuku, who aspire to be an international online marketplace, is also giving a 10 percent off for consumers to shop on their site.
Meanwhile, Repathlete is offering free delivery and a 10 percent discount to those buying from their online store.