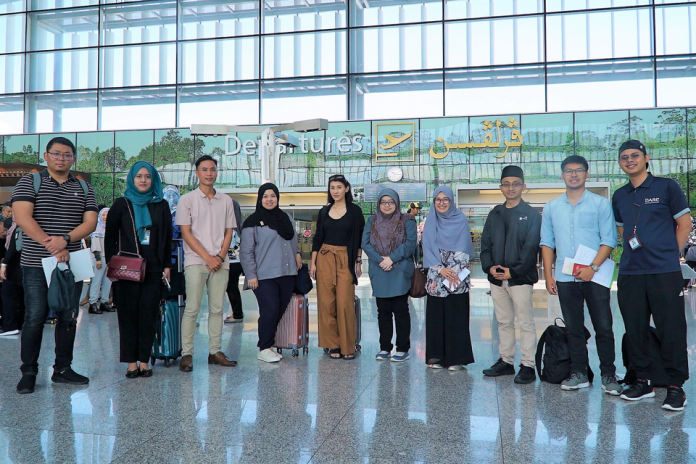 Six Brunei entrepreneurs and business representatives will be taking part in the second ASEAN-China Young Entrepreneur Forum in Siem Reap, Cambodia tomorrow to deliberate the role of technology and innovation in developing small and medium enterprises (SMEs).
The founders and managers of education startup Teachmeguru, IT company Nextacloud Technologies, mobile development studio Pixelated Enterprise, MuBn Learning and Growth Company, startup consultant EICO and Temburong's first eco-lodge Trandie Marina Resorts will also have the opportunity to network with their regional counterparts and participate in discussions on how technology can spur greater economic cooperation between ASEAN countries and China.
Brunei's national body for SMEs Darussalam Enterprise (DARe) will also present on the first day of the two-day forum held at Sokha Siem Reap Resort and Convention Center, highlighting the challenges and solutions in developing technology and innovation amongst SMEs in the Sultanate, alongside representatives from Cambodia, Indonesia, Lao and Malaysia.
EICO's founder Afiq Mohd – who's brought in several entrepreneurship programmes to Brunei including Startup Weekend – said the forum would be useful in understanding and connecting with initiatives undertaken by organizations in the region to develop SMEs.
"It will be helpful for us to learn first hand what other entrepreneurs and governments are doing to develop their SMEs," said Afiq. "From EICO's side, we're always looking for more collaborations. We are working on a list of events (initiatives) lined up for next year, including a hackathon for the UN Sustainable Development Goals."
Chief operating officer at Nextacloud Amalina Ash'ari added that she similarly hopes to take back best practices in emerging technologies in the region, while also exploring business opportunities with those attending.
"Being IT company, listening to the latest developments in technology and innovation will help us generate new ideas that we can bring back and possibly implement in Brunei," said Amalina.
The forum is split into five sessions and will end by discussing the future innovation and cooperation between SMEs in ASEAN and China.
The framework of economic cooperation between ASEAN member states and China most notably extends to the ASEAN-China Free Trade Area – which came into effect in 2010 and covers an area with a population of 1.85 billion with a combined Gross Domestic Product of USD 2.5 trillion.
The agreement presents a unique opportunity for businesses in the region to gain access to new markets without tariffs and trade barriers.