Plans to develop the region's micro, small and medium enterprises (MSMEs) and their capacity to engage in international trade are being discussed and adopted at the 46th Asia-Pacific Economic Cooperation (APEC) SME Working Group (SMEWG) meeting taking place at the International Convention Centre (ICC) from March 26 to 27.
Permanent Secretary at the Energy and Industry Department Hj Kamaluddin Hj Bungsu, who officiated the meeting's opening yesterday, cited that MSMEs accounted for 97 per cent of all enterprises in APEC's 21 member economies, covering 50 of the region's Gross Domestic Product and half the workforce, but only contributed 35 per cent or less in direct exports.
"As MSMEs take centre stage in our economic development agenda, it has become more apparent and evident that our work must lead towards all spectrums of MSME development being taken into account and their issues addressed within our development initiatives," said Hj Kamaluddin.
Digital capability and connectivity must be enhanced, he added, coupled with conducive policy and regulatory framework and increased access to overseas markets through eliminating trade barriers, while ensuring MSMEs continue to have access to funding platforms and have their capacities strengthened; ultimately leading to MSMEs having greater participation in the global value chain.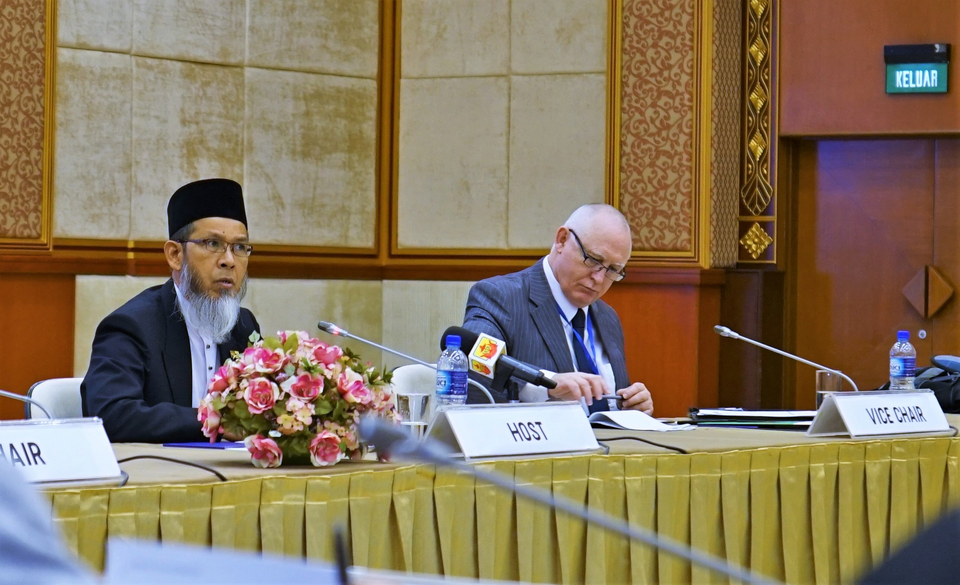 "I urge that public-private partnerships continue to be promoted and enhanced in order to maximize the effectiveness of any programs and initiatives that we are implementing," said Hj Kamaluddin.
"Constant engagement on the ground is crucial to provide a better understanding of the real issues and challenges faced by our businesses, especially MSMEs."
The 46th APEC SMEWG follows the 25th APEC Economic Leaders' Meeting held in Vietnam last year, attended by His Majesty Sultan Hj Hassanal Bolkiah Mu'izzaddin Waddaulah ibni Al-Marhum Sultan Hj Omar 'Ali Saifuddien Sa'adul Khairi Waddien, Sultan and Yang Di-Pertuan of Brunei Darussalam.
The Da Nang Declaration that emerged from the meeting saw APEC's leaders commit to taking sustained, collective action to realize the full potential of the business sector, particularly MSMEs.
During the APEC SMEWG, member economies are expected to present reports on their activities towards the group's Strategic Action Plan 2012-2020, which include entrepreneurship, innovation, digital economy, market access, financing, capability development and facilitating an inclusive business ecosystem.
An APEC business forum on the growth of Online-to-Offline commerce is expected to follow the APEC SMEWG on March 28.