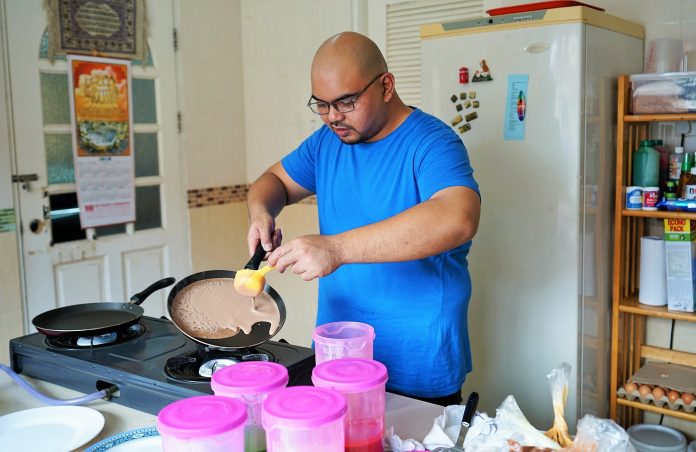 Mention crepe and most would think about the crispy, crunchier variety folded into a handheld wrap and served in shopping malls.
Crepes of the Galaxy aim to be different. Distinctively red, blue, brown and green with chocolatey, cream and cookie fillings, this home-based business looks to emulate a softer crepe, closer to its European origins.
Taking a cue from his wife Nurol Fatihah Hj Zulkifli, who runs home-based business MZ Cookies, Md Saifullah Hj Awg Chuchu – a draughtsman by trade – decided to begin experimenting with making crepes after a trip to London in early 2017.
"I was enjoying the crepes there and thought to myself; I don't think that anyone has really made a softer kind of crepe in Brunei," said the 29-year-old who works at Royal Brunei Airlines.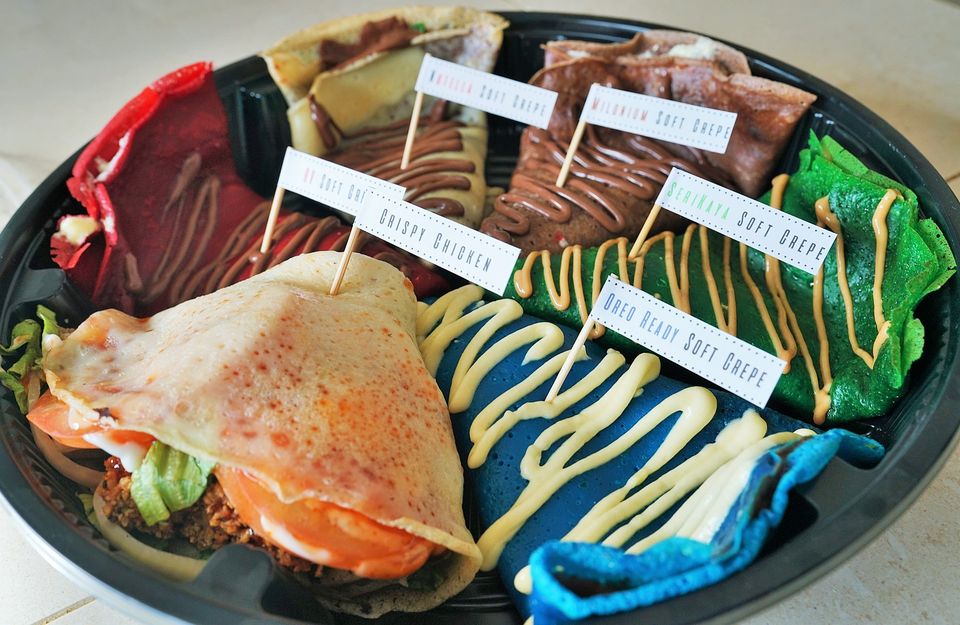 His wife, who's been selling biscuits and pastries for more than five years, was one of the earlier home-based businesses who leveraged on social media to advertise bookings, pick-ups and deliveries.
"I've been helping my wife a lot in the kitchen outside my working hours, and I wanted to see if we could serve up something new," he said. "When I was researching for recipes to create a softer crepe, I learned that it was quite similar our local kueh Tumpah-Tumpah – which happens to be my mom's favourite."
He tweaked the recipe and incorporated more western flavours and fillings; red velvet, Oreo and Nutella, while also making local favourites like kaya and Milo. They also serve up savoury crepes, usually with eggs or chicken.
The response has been encouraging; Crepes is closing in on 4,000 followers in under a year, and Saifullah is now up at 4.30am to prepare the day's orders – which are either picked up from their house in Rimba, sent to the cubes at Ajwa Kitchen in Madang or delivered to the customers' doorstep.
"Alhamdullilah, we are planning to scale up by hiring a few during peak times so we can make more for crepes and MZ," said Saifullah, who is expecting a demanding schedule of orders during the Hari Raya festivities.
"We need to keep the momentum for the business as much as possible so that there is no downtime for the customers, where we risk them losing interest. If we're able to train and hire (permanently), we want to be able to open a physical store where we can serve fresh crepes throughout the day."
Follow @crepesofthegalaxy on Instagram for the latest updates, and contact +6737135317 to make an order. For ready-made crepes, visit Ajwa Kitchen located at No. 16, Block B, Madang Complex, which opens from Monday to Saturday, 7.15am to 6pm.