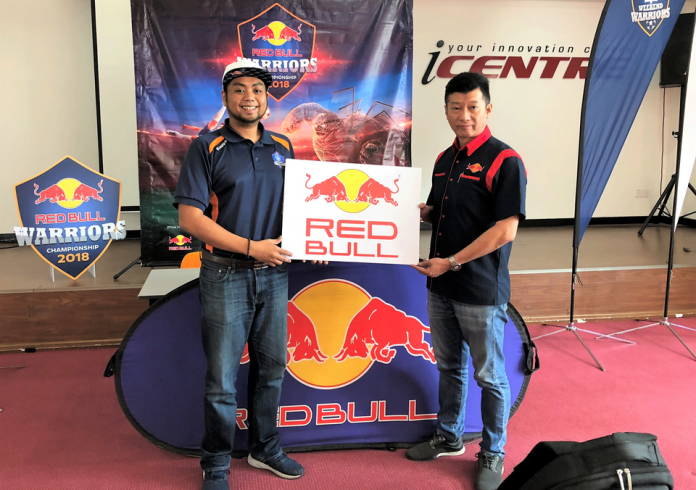 Local startup Weekend Warriors have teamed up with Red Bull Malaysia to host a futsal competition called the Red Bull Warriors Cup and Championship 2018 which begins this Sunday, July 1 at International School Brunei.
The Red Bull Warriors Cup and Championship is the energy drink's first major futsal championship in Brunei, and will eventually be launched regionally using the Weekend Warrior's gamified platform that tracks individual player performance and rewards them with points and prizes.
The competition will run in the standard team tournament style on Sunday – beginning with group stages followed by knockout rounds where 20 teams are targeted to compete with cash prizes of $1,000 for the winning team. The championship continues over the next four weekends, where individual players from the participating teams are able to win prizes across the four categories of top scorer, top assist, top player, and top goalkeeper.
"It is a very exciting time for us, now that we have partnered with Red Bull and AirAsia," said Weekend Warriors founder Faezal Murni, whose startup is two-years-old. "The Red Bull Championship will be launched in Brunei first, and then we will take our platform to Thailand and Malaysia in the near future."
Red Bull's brand credibility will allow Weekend Warriors, a relative newcomer, to begin scaling their platform to overseas markets where their model has the potential to tap into a much wider population.
"Our platform basically allows players – who don't know each other – to come together to play football and futsal conveniently," said Faezal. "For a small fee, we provide the players with the basic necessities needed in a game such as venues, referees, bibs – without the need to assemble or try out for a team, and provide a system that can track all the game and player performances online."
Each season typically last three months, costing $30 to register, and $3 to play a game or $5 for two games. Participants can book their place in teams playing scheduled matches, and are later ranked through online leaderboards which award points for goals scored, assisted and saved, as well as being on a winning team.
At the end of every season, the top players in each category will receive medals as well as free tickets to Kuala Lumpur, Malaysia through Weekend Warriors' partnership with AirAsia. Those participating in the Red Bull Cup and Championship will also have their points rolled over into Weekend Warriors' ongoing regular season which ends this September, allowing them to win in the format of both the regular season and the tournament.
Since beginning in 2016, Weekend Warriors have collected more than 1,800 registered users, with 500 active users currently using the system.
Registration for The Red Bull Warriors Cup and Championship is $300 for a team of 10 players and can be made through www.wwstadium.com. For information contact +6738237789 and visit Weekend Warriors' Instagram at @wwstadium for the latest updates.