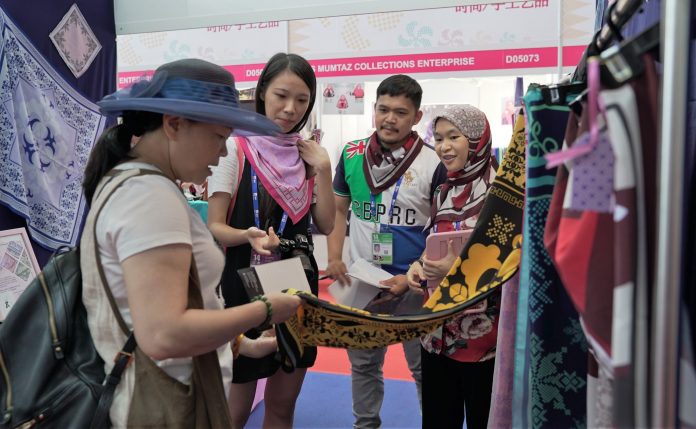 Bruneian businesses looking to penetrate the regional market are invited to apply for the 15th China-ASEAN Expo (CAEXPO) taking place this September 12 to 15 in Nanning, China.
16 local companies who are looking to link up with international distributors and buyers for their products and services will be selected and will receive sponsorship for booth space, accommodation and shipment of items.
Businesses that have acquired the relevant certifications and accreditations for their products and services to be exported will be prioritized. Government-linked companies and foreign direct investment companies operating in Brunei are also welcomed to apply – but those selected will only receive sponsorship for booth space.
CAEXPO has been hosted annually at Nanning International Convention and Exhibition Centre, located within the Guangxi Zhuang Autonomous Region in Southern China and has evolved to be one of the key platforms for economic cooperation between ASEAN member nations and China, after being first announced at the 7th China-ASEAN Summit in 2003.
Brunei has had the distinction of the being the expo's country of honour twice – a mantle that rotates amongst ASEAN member states – the most recent being last year where 119 Brunei companies took part.
Aside from offering opportunities for Brunei businesses to increase their supply and distribution channels, CAEXPO also offers an avenue for the Sultanate to market itself alongside other ASEAN countries as a tourist destination. The expo has also provided a platform for large-scale foreign investments into Brunei by Chinese corporations.
To apply, download the registration form here and submit to market.access@dare.gov.bn or in person to Darussalam Enterprise's (DARe) Business Helpdesk on Level 1 of the Design and Technology Building located at the end of Simpang 32-37 in Kg Anggerek Desa. The final day for applications is July 27, 2018.