If you're one of the thousands who've bought a custom tee from Creative Design Company (CDC) and picked it up from a home in Sg Tilong, RPN Meragang and more recently at the Berakas Centre – you may have been wondering: why am I always dealing with a teen?
Unsuspecting to many, brothers Ak Muhd Syair Amsyar Pg Shahrel Annuar and Ak Muhd Syair Aminy (pictured main) – who recently turned 19 and 20 respectively – have been quietly running CDC almost completely on their own since 2011.
After loaning $3,000 from their father to buy a basic printer, plotter and heat press while still in Sultan Omar Ali Saifuddien College (SOAS), Amsyar and Aminy have been chipping away against more established competitors, and in 2017, opened their own office, after both had turned 18.
"When Amsyar turned 18 we could finally have both our names (officially) registered as the owners," quipped Aminy. "I do most of the designing, while my brother does the cutting and printing."
CDC began doing custom t-shirts, caps and jerseys but they've expanded to design and print on a wide range of merchandise, from your standard mugs, plates and keychains to wallets and phone cases.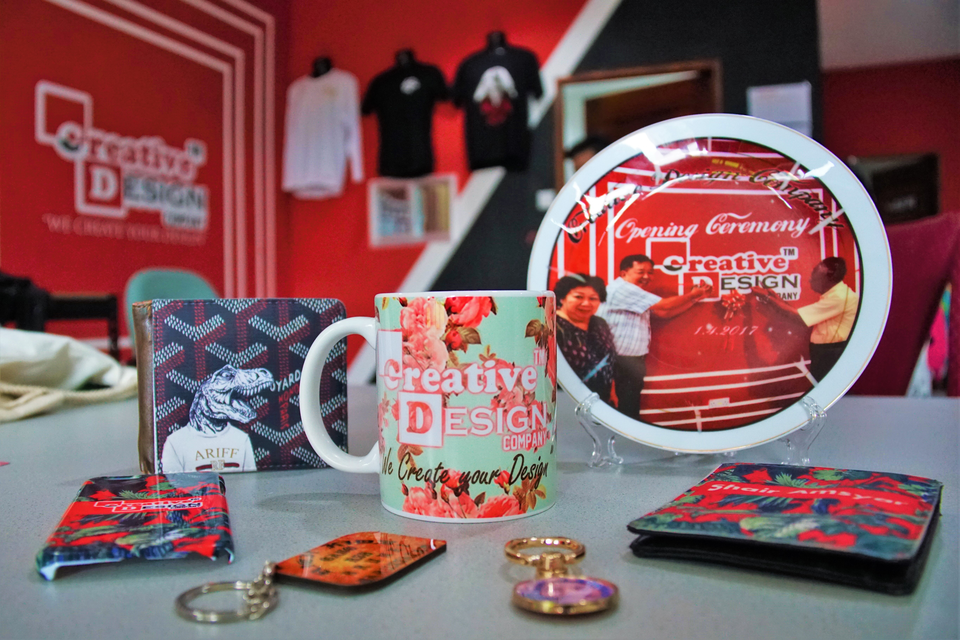 The brothers began the business after they were looking to buy jerseys for their own school football teams, but were told by the majority of shops in Brunei that they could only pre-select the designs. "The only custom (aspect) were names and numbering," said Amsyar. "We saw that as an opportunity."
Aminy was the more artistically inclined of the two, as his father recalls. "He would always be making these sketches growing up," said Pg Shahrel, a civil servant with the Ministry of Education.
"So when they came to me with their idea, I supported them. But we had to research the cost. When we could afford it, we brought the machines in (from China) and we spared one room at home for the boys to start the business."
Graphic design and how to use Adobe software isn't part of the secondary curriculum however so Aminy spent the first few years designing using Microsoft Paint.
"Today you would laugh if a designer told you they were designing you something using paint," jokes Amsyar. "But back then it still got the job done."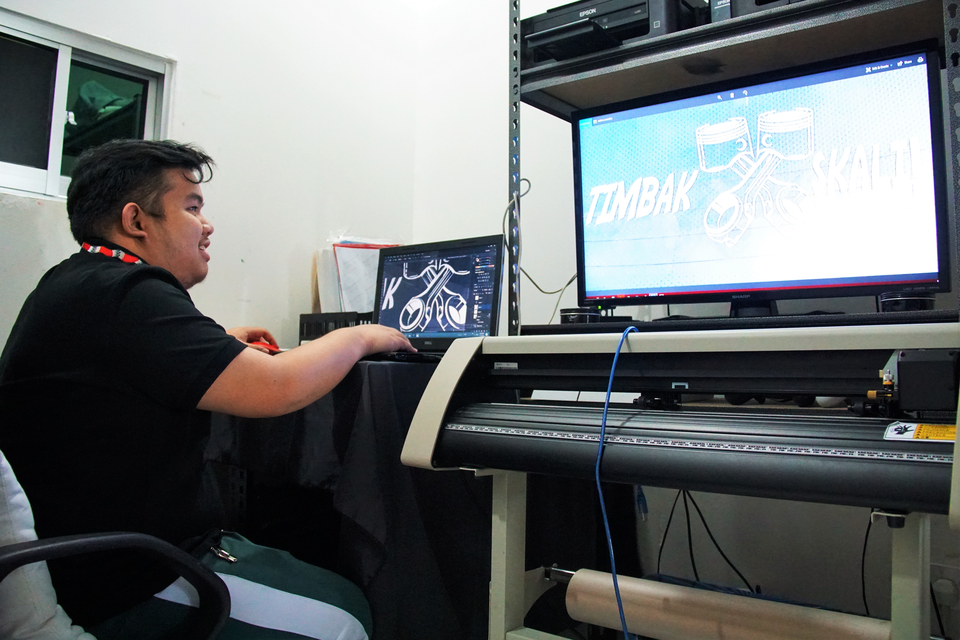 While designing jerseys was the initial model the brothers had in mind, demand slowed after they produced for a few teams within their social circle. As a home-based business, they were sorely in need of social media presence, and after several months stagnating, succeeded in creating a viral campaign: claiming to be selling Brunei's cheapest custom t-shirt.
"We called it the 'I AM' campaign; it featured a simple design stating I AM, then inserted the person's name next to it," said Aminy. "At the time we still sourced the shirt locally. Each was $5, but we still had to factor the cost of the equipment and the time taken to do design. It came out to maybe just a dollar or two in profit, but it was worth it, because only then were we able to get our name out there."
Aminy eventually taught himself Photoshop in Form 5, and the designs – and subsequently business – were able to scale further as the brothers entered sixth form. After, university beckoned, but the duo were remarkably able to keep CDC's operations going with monthly sales consistently hitting five figures, by recruiting Amsyar's former SOAS classmate.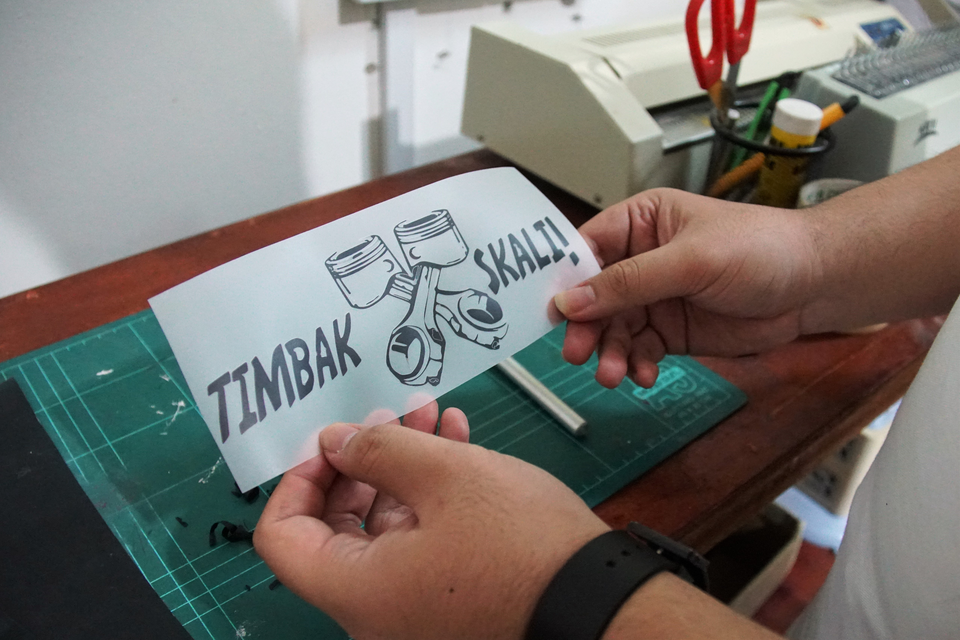 Aminy, who had enrolled to Taylor's University in Kuala Lumpur to study law, continued to be lead designer, emailing copies to Amsyar to be printed, who was about the begin a Bachelor of Business in Marketing and Information Systems from Universiti Teknologi Brunei. Aminy came back a year later – initially for just a short break; he was set to continue the remainder of his law degree at the University of Reading in the UK. But when his transfer was delayed, he took a gap year to focus on the business instead.
"It's been a blessing in disguise as we've really been able to grow the business," said Aminy, who will resume his studies in the UK this September. The younger Amsyar is looking forward to taking the reigns again, hopefully this time with more assistance.
"We're looking to hire some graphic designers to help us with our orders," said Amsyar, who spends most of his time outside classes at CDC's office at the Berakas Centre. "But I will continue to manage the operations because I see this business as a full-time opportunity when I graduate."
CDC is located at No. B12, 1st Floor, Block B, Berakas Centre, Spg 66, Jalan Utama Berakas. To learn more visit @creativedesigncompany or contact +6738899925 to get in touch directly.