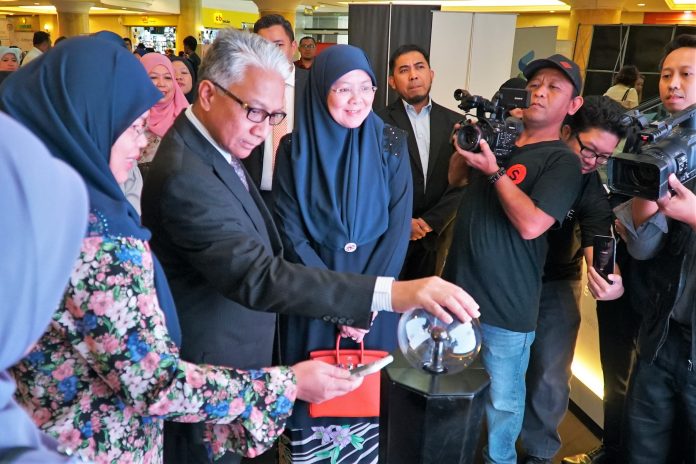 Bank Islam Brunei Darussalam (BIBD) is offering a new flexible saving option through its newly launched certificate of deposit under the Aspirasi scheme.
Launched in conjunction with National Savings Day earlier today, BIBD Aspirasi offers customers a return rate of 0.2% (per annum) on a first deposit of at least $500 for six months. The minimum for subsequent deposits are $50.
The certificate of deposit can be done over the counter or through BIBD's mobile app, and offers a slightly higher return than the general saver account's 0.15% dividend.
BIBD is also hoping to incentive the use of Aspirasi by offering each deposit made under the scheme an entry to a lucky draw with an annual grand prize of $250,000 alongside monthly and quarterly prizes of $2,500 to $25,000 respectively.
BIDB's head of retail banking Hjh Nurul Akmar Hj Md Jaafar said Aspirasi is positioned between their general saver and their (fixed) term deposit, the latter which locks customer funds for a period between one to 36 months.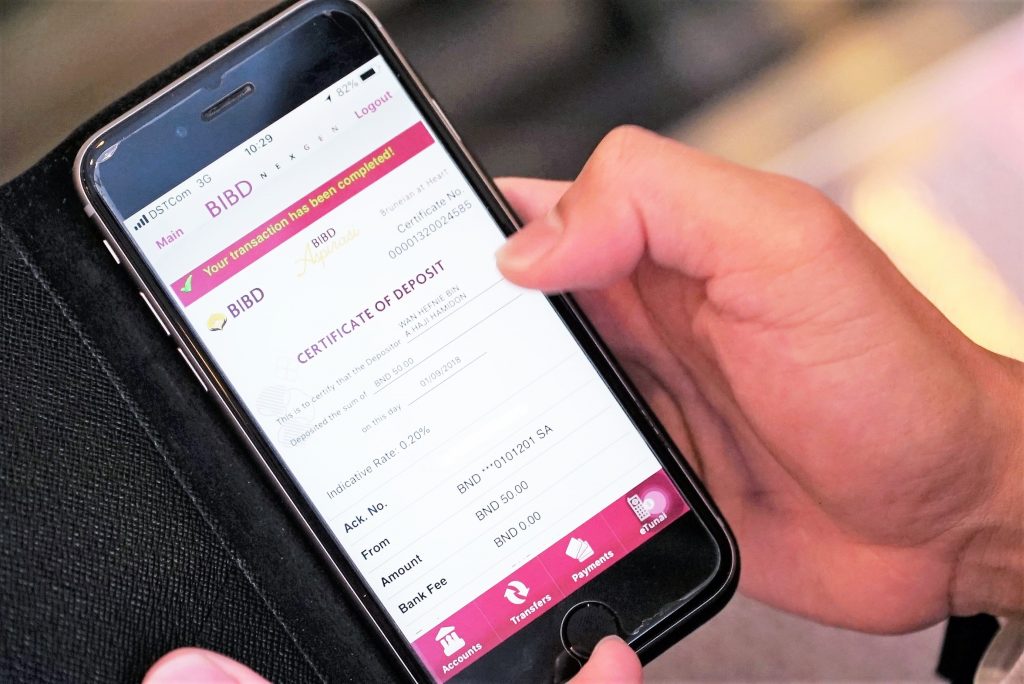 "With the Aspirasi, it's more flexible as people can deposit or redeem the certificate from their mobile at any time," said Hjh Nurul Akmar.
The scheme is open to BIBD account holders that are at least 18 years old and requires a one-off $5 payment.  For customers to be eligible for lucky draw, they have to maintain a minimum of $500 in their Aspirasi certificate for at least 90 days.
Hjh Nurul added that the bank is targeting the younger generation by making the certificate of deposit available through BIBD's mobile app, offering a convenient way to dedicate saving funds that can help act as a buffer during emergencies.
"Our efforts with BIBD Aspirasi would not only support national efforts to financially secure the future of its people, but also support them to fulfil their aspirations and life goals," added Hjh Nurul Akmar during the launch.