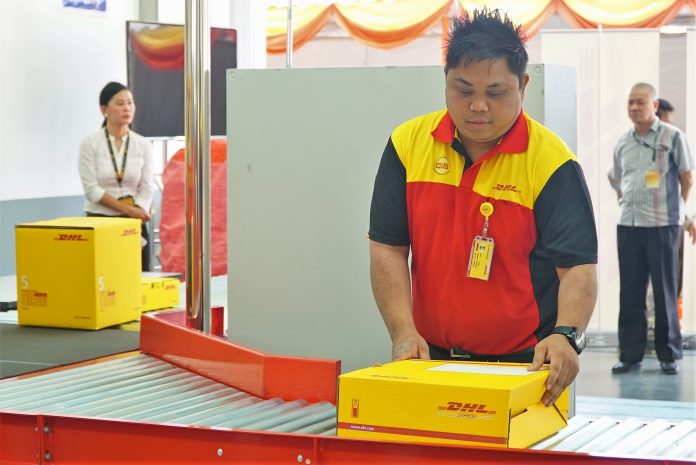 DHL Express Brunei has invested $1.9 million to open its new logistics centre in Gadong as it looks to cater to growing local demand and improve turnaround times.
The 1,177 square metre facility is located at the new TCY building and is about five times the size of their previous Brunei branch, which would process 100 outbound and 800 inbound packages daily.
"We have been at our previous location for over 20 years, but we would face challenges especially during the peak season," said Managing Director of DHL Express Malaysia and Brunei Christopher Ong after officiating the new centre on Thursday.
Ong said that they outgrew their previous location a few years ago, and said that investing in a new facility has enabled their Brunei operation to exceed their globally benchmarked processing times.
The new facility also houses drive-in bays to quicken loading and minimises the exposure of packages to the weather.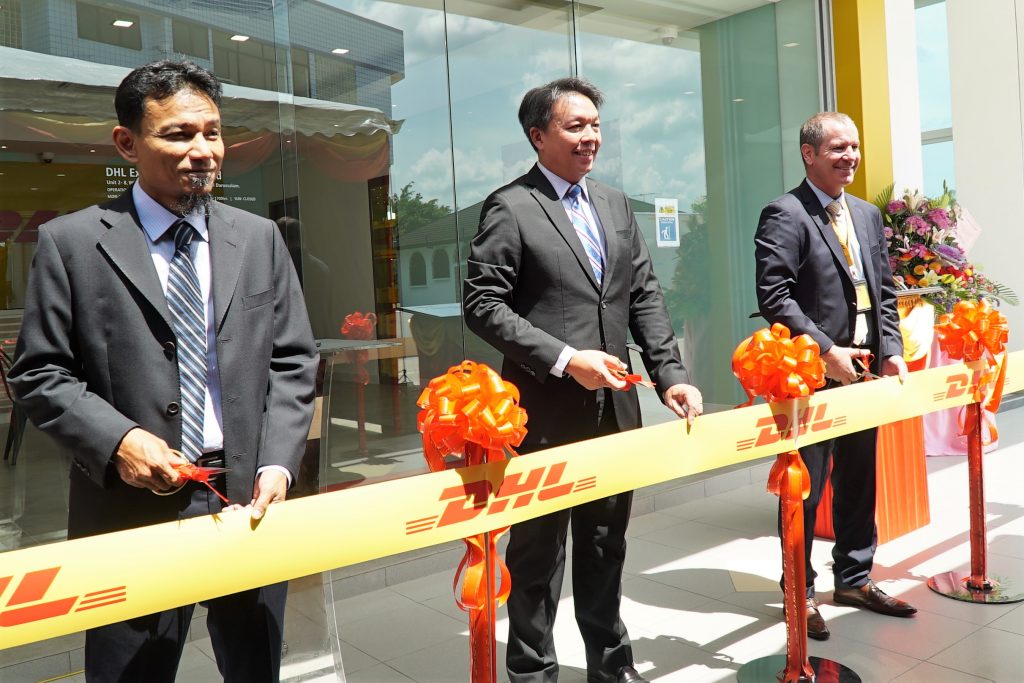 DHL Express also announced that their rates would increase in Brunei by 4.9% on average at the beginning of 2019, with neighbouring Malaysia increasing 6.9%.
In a press statement released earlier this week, DHL said that their prices were reviewed annually in the 220 territories it serves; taking into account inflation, currency and increased compliance costs including better security.
DHL Express' current Brunei rates for the ASEAN region are between $500 to $900 for a 30 kilogramme package. Rates for packages imported to Brunei are higher than outbound packages.
DHL's Brunei operation currently serves over 600 local customers who are shipping internationally, and Ong sees DHL playing a more active role in working with local small and medium enterprises (MSMEs) to export.
"The new facility marks the commitment to boost the competitiveness of local SMEs in the international marketplace by helping them to reach out to a wider audience through the DHL Express global network," said Ong.
"As an international trade facilitator, we will continue to educate local SMEs on the latest industry tips and insights from DHL Express and our partners on opportunities beyond the local market."
DHL Express is the fastest courier service offered under the Deutsche Post DHL Group, with the ability to deliver between 220 territories in under a week.
DHL Express Brunei is located at Simpang 95, Jalan Gadong. To get in touch contact +6732444991/92/93.