BIBD will be introducing Brunei's first near-field communication payment service on their mobile application for Android this January 23, enabling users to pay at card terminals worldwide by "simply tapping" their phones.
In a media engagement yesterday at Belluno, BIBD showcased their NFC system called the BIBD NEXGEN Wallet, which will be incorporated into their upcoming update of their mobile application V3.9.
The service syncs up a users' debit or virtual cards to the 'wallet' – effectively acting as their substitute – so users can make instantaneous payments with their mobile at any Mastercard or Visa terminal, locally or abroad without their debit cards.
"Essentially this means that you no longer have to take out or even carry your debit card (and soon credit cards) around to make payments at the counter," said BIBD's Head of Retail Banking Hjh Nurul Akmar Hj Md Jaafar.
"Once the merchant (business) bills the amount (on the terminal) you simply whip out your mobile, place it over the terminal; it will auto-open the app, prompt a pin verification, and once that's verified, the payment is complete.
"What's unique about NFC is that it can also function offline (without an internet connection). So for our BIBD NEXGEN Wallet, we will enable up to five transactions (each up to $100) offline and unlimited (subject to regular debit card conditions) with an internet connection."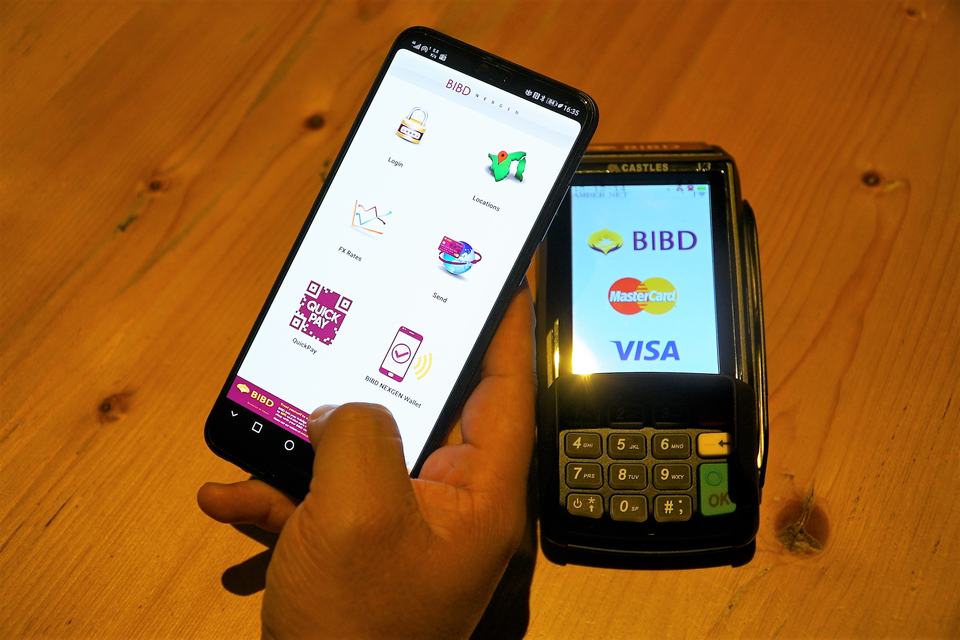 NFC functionality – enabled through a secure element chip – is typically standard in newer Android-based smartphones. Apple's iPhones are also NFC capable, starting with the iPhone 6. However, Apple has limited NFC payments to mostly Apple Pay, with BIBD hoping to engage the tech giant to enable their service or a similar option for iPhone users in Brunei.
Approximately 65% of BIBD's mobile users are on Android platforms, with the remaining on Apple's iOS.
"BIBD, leading this digital initiative, will be open to other wallet and payment solutions such as Apple Pay and Google Pay, and would gauge our further investments within this based on the public's adoption to the cashless economy and smart nation initiative," said the bank in a statement.
BIBD's Chief Operating Officer Dr. Gyorgy Ladics added that they were similarly looking into tie-ins with other mobile payment solutions WeChat Pay and AliPay, especially with the increase in Chinese tourists.
BIBD said that 95% of its existing 1,500 merchants have card terminals ready to receive NFC payment over mobile. Payments received by businesses through BIBD NEXGEN Wallet are subject to the same 3% fee shared by debit or credit cards.
Head of BIBD's Merchant Services Law Siew Vui said there would be no charge for the new NFC terminal, and reiterated that there was no registration fee or sales threshold for new Brunei businesses looking to have a terminal from BIBD.
BIBD has recently introduced several contactless payments through their mobile app under their NEXGEN initiative, which looks to pioneer Brunei's transition towards a digital economy and a cashless society.
These include QuickPay, which allows businesses and customers to exchange payments using QR codes without the need for a card terminal.