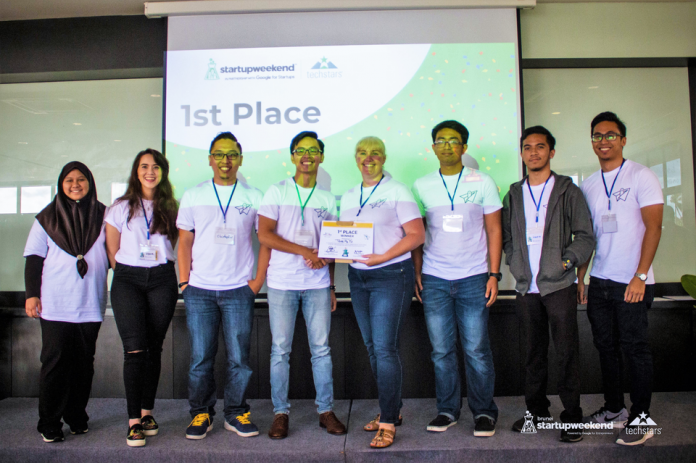 Take Me To are looking to build a mobile app that will enable visitors to access and book personalized tours from Brunei's licensed guides, after winning the first tourism edition of Startup Weekend Brunei.
Take Me To's project lead Uwuis Al Qarni said they are looking to leverage a strategic partnership with IT startup Dot Root Technologies – who Uwuis is also a founding partner of – to develop the app for release next year.
A similar platform matching visitors with guiding partners Brunei Buddy took second, while Brunei HOP, a scheduled transport service that visitors can easily 'hop' on to see the Sultanate's attractions took third.
Last week's Startup Weekend held at the Royal Brunei Recreational Club is the fifth hosted in Brunei and the first to be held in conjunction with the Brunei December Festival – the Sultanate's flagship end-of-year event to draw tourists and encourage locals to spend in Brunei.
The 46 participants ranging from students to professionals who are mostly youth were challenged to come up with ideas that could be implemented to help further as well as tap into Brunei's increasing tourism, which recorded an all-time high of 258,955 arrivals last year.
Uwuis added that although there's been an increasing number of tour guides in Brunei, awareness on how to engage them is limited with the exception of established tour agencies.
"Take Me To really looks to solve that problem, so everyone can connect and quickly match with local tour guides according to their interests, location and duration of stay," said Uwuis.
"We're also focused on delivering a more complete experience so the packages (and itinerary) will be from half a day upwards. We also want to gamify the app, by giving users rewards, in the form of discounts or other coupons, if they visit certain places."
Take Me To is looking to monetize by taking a commission of confirmed sales of guides made through the app.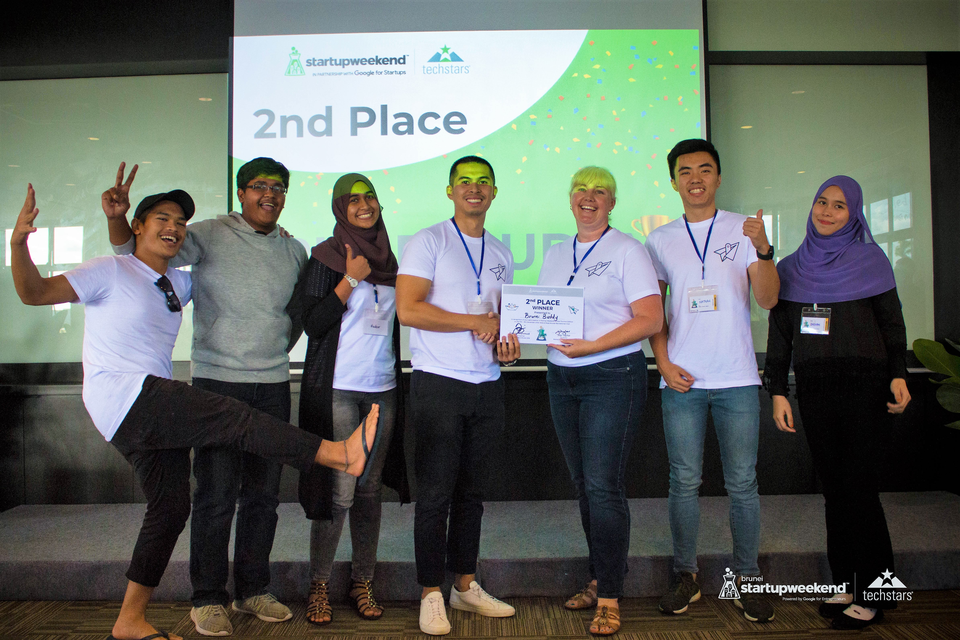 Second-placed Brunei Buddy – another visitor-guide matching service – believes that democratizing visiting experiences beyond those offered by tour guides will be the key in targeting the millennial market.
"What's key is that visitors have more options to seek out new experiences," said Brunei Buddy's project lead Haziq Sahrip.
"There's an increasing market – especially amongst millennials – who want authenticity; a local 'buddy' or friend that they can bond, experience a place with and help them find hidden gems to visit. This adds more value and options for the tourism market beyond traditional tour guides."
Haziq envisions Brunei Buddy as a website but says that they are exploring collaborations with startups with similar ideas.
Meanwhile, Brunei HOP is looking into the feasibility of operating a fleet of vehicles that visitors can 'hop' on to see attractions in Brunei.
Brunei HOP's project lead Aqilah Hamir said that their service would be different from traditional tour buses, where visitors often have to commit to the entirety of a fixed route and book in advance.
"We want the service to have the flexibility of a public bus' route system – anyone can hop on and off while the vehicle travels through its route," said Aqilah. "The main difference is that all the stops and route taken would specifically be along or to attractions in Brunei, with a guide or a soundtrack sharing the stories behind the sites.
"Our biggest challenge will be the cost (of vehicles) so we're trying to explore partnerships with companies and investors."
Aqilah said that the service should also operate to and from the airport to be able to tap into visitors coming to Brunei for short stays or layovers.
Startup Weekend follows a three-day, 54-hour format which begins with participants pitching ideas to their peers before coalescing into teams around the most voted ideas.
The teams then flesh out their business models and pitches over the weekend with workshops and mentorships, culminating in a presentation before a panel of business experts.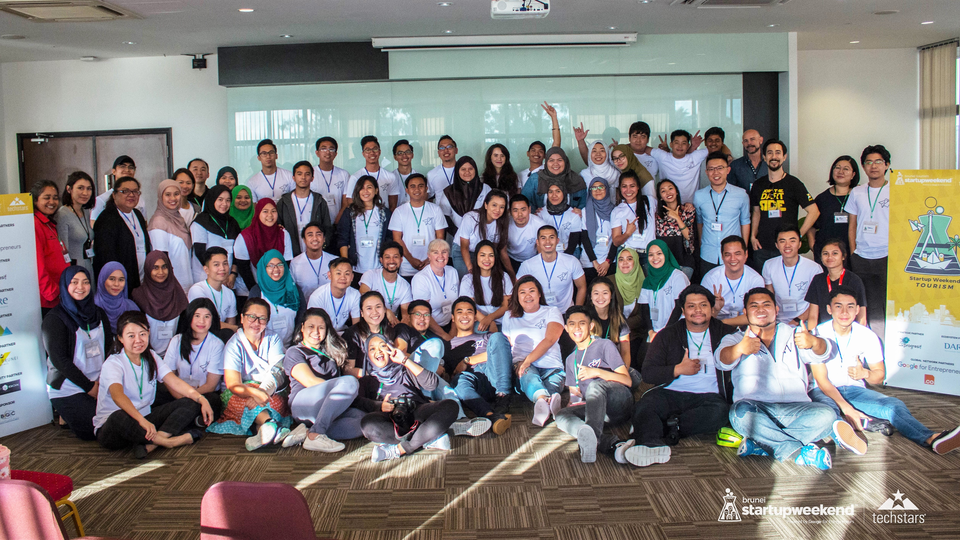 Startup Weekend was founded by US-based startup accelerator Techstars. The latest edition in Brunei is being organized by local startups based out of Anggerek Desa's Technology Park: Creativate, InTurn, The Creative Core BN and EICO Enterprise.